Guitarist/songwriter/producer Ray Parker Jr. had hits as Raydio (the million-selling "Jack and Jill," "You Can't Change That"), Ray Parker Jr. & Raydio ("Two Places at the Same Time," "A Woman Needs Love [Just Like You Do]"), and Ray Parker Jr. (the number one R&B and pop gold single "Ghostbusters"), and he co-wrote hit songs for Rufus and Chaka Khan (the number one "You Got the Love" from fall 1974) and Barry White ("You See the Trouble with Me" from spring 1976).
Born May 1, 1954, in Detroit, Michigan, Parker started out as a teenaged session guitarist playing on sessions recorded for Holland-Dozier-Holland's Hot Wax and Invictus Records, whose roster listed Freda Payne, Honey Cone, Chairmen of the Board, 100 Proof Aged in Soul, Laura Lee, and 8th Wonder. He also played behind the Temptations, Stevie Wonder, the Spinners, Gladys Knight & the Pips, and other Motown acts when they appeared at the Twenty Grand Club. In 1972, Wonder called Parker to ask him to play behind him on a tour that he was doing with the Rolling Stones. Parker thought it was a crank call and hung up the phone. Wonder called back and convinced Parker that he was the real deal by singing "Superstition" to him.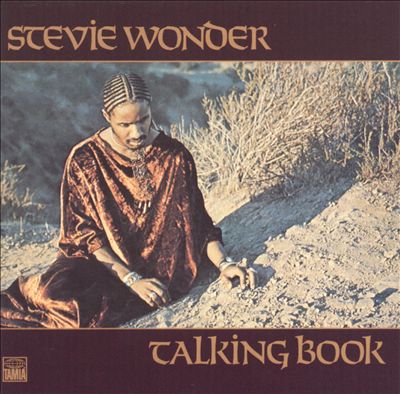 Later, Parker played on Wonder's albums Talking Book (1972) and Innervisions (1973). Moving from Detroit to Los Angeles, Parker got into session work, playing on sides by Leon Haywood, Barry White, and arranger Gene Page and working with Motown producer Clarence Paul on Ronnie McNeir's 1976 Motown debut, Love's Comin' Down, and he appeared in the picnic scene in the Bill Cosby/Sidney Poitier comedy classic Uptown Saturday Night.
Deciding to become a recording artist, Parker got a deal with Arista Records in 1977. Not confident on his singing ability, he put together a band that included vocalist Arnell Carmichael, bassist/singer Jerry Knight (who later had his own solo hit with "Overnight Sensation" and as half of Ollie & Jerry, and co-produced hits by the Jets), guitarist Charles Fearing, Larry Tolbert, and Darren Carmichael. However, on record, Parker played most, if not all of the instruments -- although Arnell et al. were paid a retainer so they'd be available if Raydio had a hit record and needed to tour.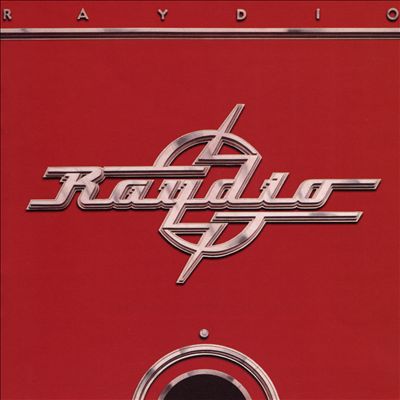 His first LP, Raydio, went gold, peaking at number eight R&B in spring 1978. The LP included the number five gold R&B hit single "Jack and Jill" (lead vocal by Jerry Knight), "Is This a Love Thing," and the charting single "Honey I'm Rich." The hits continued with Ray Parker Jr. & Raydio's number four gold Rock On (the single "You Can't Change That" was number three R&B, number nine pop in the spring of 1979); the number six gold R&B Two Places at the Same Time from spring 1980 ("Two Places at the Same Time" was number six R&B in spring 1980); and the number one gold record A Woman Needs Love from 1981 ("A Woman Needs Love [Just Like You Do]" -- the first song Parker sang all the way through without trading vocals -- held the number one R&B spot for two weeks and went number four pop in spring 1981). Then, the Ray Parker Jr. album The Other Woman held the number one R&B, number 11 pop spot in spring 1982 ("The Other Woman" was number two R&B for four weeks).
One of Parker's biggest hits and best-loved songs, "Ghostbusters" was initially submitted for the background score of the Dan Aykroyd/Harold Ramis/Bill Murray/Ernie Hudson comedy. Director Ivan Reitman thought that the song should be released as a single. The "Ghostbusters" music video is one of the funniest and most star-studded videos ever made (breakdancing Bill Murray style). "Ghostbusters" parked at the number one R&B spot for two weeks and the number one pop for three weeks on Billboard's charts in summer 1984. Around this time, Huey Lewis sued Columbia Pictures and Ray Parker Jr. for copyright infringement, claiming that "Ghostbusters" was a ripoff of his recent hit, "I Want a New Drug." Lewis received an out-of-court settlement.
Parker also wrote and produced hits for New Edition ("Mr. Telephone Man" -- Parker originally recorded this with Jr. Tucker for his 1983 self-titled Geffen album), Randy Hall ("I've Been Watching You [Jamie's Girl]," the refreshing "Gentleman"), Cheryl Lynn ("Shake It Up Tonight" from In the Night), Deniece Williams (the 1979 ARC/Columbia LP When Love Comes Calling), Brick (the 1981 Bang LP Summer Heat), and Diana Ross ("Upfront" from her 1983 RCA LP Ross).
Parker left Arista for Geffen and then MCA before returning to Arista because of his relationship with Arista president Clive Davis.