Singer and songwriter Michael Hurley became a cult hero for his playfully surreal brand of folk music that's witty, thoughtful, and filled with both joy and consternation. Married to simple and engaging melodies steeped in traditional folk styles, Hurley often prefers recording at home to going into a studio. Much of his work has a charmingly lo-fi feel, one of the qualities that made him an influential hero and kindred spirit to the later freak folk scene. 1972's Hi-Fi Snock Uptown was a superior early effort; 1976's Have Moicy! (a collaboration with the Unholy Modal Rounders and Jeffrey Frederick & the Clamtones) was a minor masterpiece of loose-limbed urban folk; 1980's Snockgrass was steeped in blues, folk, and jug band influences; 1995's Wolf Ways saw him back in action after a layoff from recording; 2009's Ida Con Snock was a collaboration with the indie rock group Ida; and 2021's The Time of the Foxgloves was a spare and soulful effort that captured him in classic form.
Michael Hurley was born on December 20, 1941, in Bucks County, Pennsylvania. He wrote his first song (in which he imagined himself an airplane) when he was five years old, and he learned to sing at family picnics where all the relatives would join their voices in song. Hurley got his first guitar when he was 16, which was left behind by one of his older sister's boyfriends, and he taught himself to play in his own idiosyncratic way. Hurley began visiting New York City as a teenager, initially on beer runs with his friends, and after forming a group called the Three Blues Doctors with Steve Weber and Robin "Rube" Remaily, they began gigging at a club in Greenwich Village. (Weber and Remaily would later help form the Holy Modal Rounders.) The group's stay in New York was brief, and not long after they returned to Bucks County, Hurley lit out for Cambridge, Massachusetts, only to return to New York when a friend moved to the Big Apple with a couch where Hurley could crash while he played as often as he could. The scuffling lifestyle, coupled with Hurley's fondness for alcohol, saw him ending up in the tuberculosis ward in New York's Bellevue Hospital, where he was treated for mononucleosis and liver damage as well as TB. After he was well enough to be released, he moved back to Pennsylvania, where he met Fred Ramsey, Jr., a folk archivist and recording engineer who, among other things, had recorded Lead Belly's final sessions. Ramsey persuaded Moses Asch to sign Hurley to his Folkways label, and his debut album, First Songs, was released in 1964.
Asch advanced Hurley 100 dollars to make a second album, and he began recording more material with Ramsey, but the LP was never completed, and Hurley, nomadic by nature, spent several years traveling frequently and performing occasionally, but keeping a low profile. However, Hurley's friends in the Holy Modal Rounders began recording his songs, and word about his work began to spread. In time, one of Hurley's pals from Bucks Country, Perry Miller, adopted the stage name Jesse Colin Young and formed a band called the Youngbloods. The group scored a major hit single in 1969 with the song "Get Together," which reached the Top Ten as their contract with RCA Victor Records was about to run out. They signed with Warner Bros., who as an incentive offered them their own label, Raccoon Records, and Young decided Hurley would be a fine addition to their roster. Armchair Boogie, recorded by Young in Hurley's bedroom, arrived in 1971, and Hi-Fi Snock Uptown ("snock" was at once one of Hurley's nicknames and a phrase he used to describe his sound), with several Youngbloods providing backing, was issued in 1972.
The albums encouraged Hurley to begin playing regularly again, including appearing on a package tour with other Raccoon artists, but Warner Bros. pulled the plug on the label, ending his association with major labels. For a while, he joined a band from Vermont called Puddledock, and they hit the road under the new name Automatic Slim & the Fatboys, finding fans in Vermont and Massachusetts, and they recorded some material on a four-track machine in their rehearsal space that would find belated release on Hurley's 2011 release Fatboy Spring. Meanwhile, Hurley began playing regularly with the Unholy Modal Rounders (the name was changed in deference to Steve Weber's departure from the group) and Jefferey Frederick & the Clamtones. They decided to join forces to record an album, and 1976's Have Moicy! was an immediate hit with critics and sold unexpectedly well. Rounder Records, who issued the LP, then signed Hurley as a solo artist. His two albums for Rounder, 1977's Long Journey and 1980's Snockgrass, were regarded as among his very best work by fans, but when Rounder passed on his idea for a children's album, he and the label went their separate ways.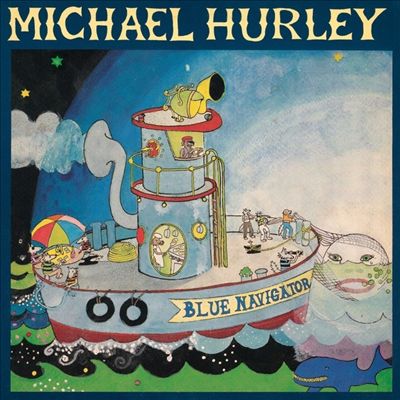 Hurley teamed with the independent Rooster label for his next record, 1984's Blue Navigator; the release was well received, but not long after it came out, a fire at Rooster's warehouse destroyed their stock of the LP as well as their master tapes, and it became a sought-after collector's item before Feeding Tube Records reissued it in 2021. 1988's Watertower was recorded shortly before rising rents led Hurley to leave Vermont in favor of Richmond, Virginia, and he soon ramped up his touring schedule, and started creating homemade cassette-only releases to sell at his shows, as well as comic books and paintings. (Most of Hurley's albums feature his own artwork, often featuring a pair of anthropomorphic wolves, Boone and Jocko, who are frequently featured in his comics.)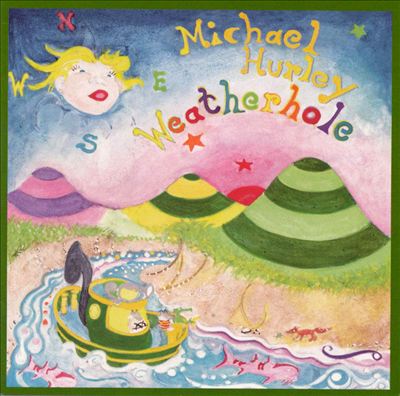 Hurley's next official release didn't come until 1994, when a German writer and fan who ran a small label brought him to Europe to play some shows and he was persuaded to release an album. The German Veracity imprint brought out 1994's Wolfways and 1995 Parsnip Snips, but financial problems shut down the company not long after the latter was released, making it another rarity until Mississippi Records issued a new edition in 2009. An Irish Hurley fanzine, Blue Navigator, released his next studio project, 1998's Bellemeade Sessions, the rare Hurley album dominated by covers rather than originals. 1999's Weatherhole was recorded for a projected release on Koch Records; when that fell through, his A&R contact at the label, Nick Hill, stepped up to release it himself on his independent Field Recording Co. label.
Hurley toured Europe and the United Kingdom in the first years of the 21st century, which helped boost his recording career as well; the German Trikont label arranged to release 2002's Sweetkorn, and Blue Navigator released an album recorded at the end of an Irish tour, Down in Dublin. Hurley's cult following started to expand as a number of younger artists began singing his praises and even covering his tunes, such as Devendra Banhart and Cat Power. Banhart's Gnomonsong label tipped their hat to the artist by issuing two of his albums, 2007's Ancestral Swamp and 2009's Ida Con Snock. The former featured guitar work by Tara Jane O'Neil, of the bands Rodan, Retsin, and the Sonora Pine; the latter found Hurley working in the studio with the New York indie rock band Ida. 2010's Blue Hills, issued by the respected vinyl-only indie label Mississippi Records, largely featured Hurley on piano and pump organ rather than guitar. 2012's Back Home with Drifting Woods resurrected unreleased recordings from 1964, some from the sessions for the uncompleted second Folkways album. 2013's Land of Lo-Fi came from Mississippi Records in a limited-edition release, and Bad Mr. Mike followed in 2016. Redbirds at Folk City, issued in 2017, was drawn from a live show from 1976. 2018's Living Ljubljana was another archival recording, this time from a 1995 gig in Ljubljana, Slovenia. 2021's The Time of the Foxgloves combined home-recorded tunes with studio material, and was released just weeks before the songwriter celebrated his 80th birthday.