Brazilian vocalist, songwriter, multi-instrumentalist, and producer Marisa Monte is widely considered the greatest singer of her generation. Her expressive, operatically-trained alto delivery weds samba and MPB to jazz and pop, funk, soul, and more. The arrival of her 1991 studio debut Mais was followed by 1994's Verde, Anil, Amarelo, Cor de Rosa e Carvão, the album that established her globally. She fostered creative partnerships on these albums with writers/producers including Arto Lindsay, Arnaldo Antunes, Nando Reis, and Carlinhos Brown, which became lasting. 2000's Memórias, Crônicas, e Declaracões de Amor netted her the first of four Latin Grammys. 2002's collaborative Tribalistas with Antunes and Brown sold well over two million copies. In 2006 she released two albums simultaneously: Universo Ao Meu Redor was born of her deep research into the localized Carioca samba, while Infinito Particular offered modern originals. 2011's O Que Você Quer Saber de Verdade was recorded in Brazil and the U.S. Monte co-produced it with longtime associate Dadi, and enlisted a cast of first call studio musicians. 2017 saw a self-titled reunion album from Tribalistas. Launched with a Facebook broadcast, it was watched simultaneously by six million fans across 52 countries. In 2021, Monte issued Portas for Sony, her first studio outing in a decade. Recorded across four countries during the pandemic, the 16-song set was packed with songwriting and production collaborations from her many longterm associates and a few new collaborators; it was released on the evening of her 54th birthday.
Born Marisa de Azevedo Monte on July 1, 1967, in Rio de Janeiro, she grew up in a nurturing musical environment. Her father, Carlos Monte, was an economist, and cultural director at the Portela samba school and immersed her in Rio's time-honored samba tradition. At age 14, Monte took the entrance exam for the Escola Nacional de Música; she wanted to become an opera singer. At 18, she withdrew from university studies and moved to Rome in order to study opera in depth. While in Rome she was befriended by Nelson Motta, a renowned journalist and producer. Their connection was that his sister was a friend of Monte's mother. Further, he was long associated with samba and bossa legends including Elis Regina and Joyce Moreno. Motta had played an important role in Brazil's MPB scene of the late '60s and early '70s as both critic and producer. Just a few months after moving to Rome, Monte's interest in contemporary Brazilian music was greater than it was in opera, and she abandoned classical singing. Before leaving Italy, she performed in Venice, where she met again with Motta. After she returned to Brazil, he directed her first professional concerts. The first, produced by Lula Buarque de Hollanda, was titled Veludo Azul (after David Lynch's film Blue Velvet released the year before) and debuted at Rio's Jazzmania festival. Her eclectic performances featured a wide variety of songs past and present, Brazilian and otherwise. They were enthusiastically received by general audiences and critics. Seemingly overnight Monte had become the new sensation in Brazilian music. The buzz continued and before long, Monte was selling out theaters across the country.
These early performances were captured for a TV special and album, MM (aka Ao Vivo), 1989. Produced by Motta and released in January 1989 by EMI, it showcased Monte performing the same eclectic array of songs that had made her show such a crossover hit in the first place. They included "Comida," originally performed by popular '80s Brazilian rock band Titãs, featuring Arnaldo Antunes and Nando Reis; "Chocolate," by Brazilian soul renegade Tim Maia; "Ando Meio Desligado," by tropicalia favorites Os Mutantes; "Preciso Me Encontrar," a legacy samba by singer/composer Candeia; "O Xote das Meninas," a 1950s-era Brazilian standard; "South American Way," by Americans Al Dubin and Jimmy McHugh for the 1939 musical The Streets of Paris, and closely associated with Carmen Miranda; George and Ira Gershwin's "Bess, You Is My Woman Now"; Kurt Weill's "Speak Low; and "I Heard It Through the Grapevine," written by Motown's Barrett Strong and Norman Whitfield. MM (Ao Vivo) was a hit in Brazil, due to the success of the single "Bem Que Se Quis"; the album sold half a million copies out of the box.
Monte's follow-up album, Mais in 1991 marked her studio debut for EMI's then recently-revived World Pacific imprint; it was released in the U.S. by Blue Note. Recorded in New York City with producer Arto Lindsay, Mais reflected Monte's iconic personal style. She co-wrote many of its songs and recruited Antunes and Reis to contribute. She also included a few covers, such as Caetano Veloso's "De Noite Na Cama," and Pixinguinha's "Rosa". Thanks to the involvement of Lindsay, Antunes, and Reis -- not to mention musical contributions from Ryuichi Sakamoto, Bernie Worrell, Naná Vasconcelos, and John Zorn -- Mais was a thoroughly contemporary MPB album, and registered as such with the Brazilian public. "Beija Eu," a songwriting collaboration between Antunes and Monte, became a significant hit, as did "Ainda Lembro," one of the Reis collaborations.It sold closer to a million copies in Brazil and prompted a national tour. Subsequently, Monte traveled to perform in the United States and Europe. She debuted internationally at in New York City's Knitting Factory. She was greeted warmly, indicating a bellwether of the critical acclaim that would accompany her future efforts.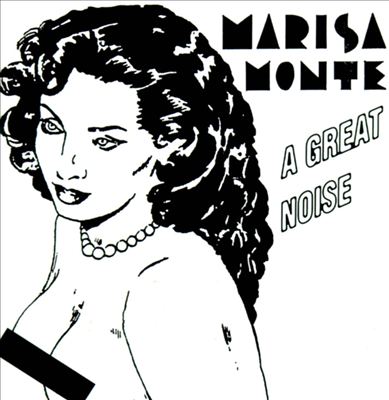 Monte's second studio album, Verde, Anil, Amarelo, Cor de Rosa e Carvão was released in 1994. She had returned to New York to work with Lindsay, though a portion of the album was recorded in Rio as Monte assumed a co-production role, asserting more control over her music. It included Monte originals as well as a couple of songs by Antunes and Reis. It also included covers of Lou Reed's "Pale Blue Eyes," Paulinho da Viola's "Dança da Solidão," and Jorge Ben's "Balança Pema," and a traditional samba ("Esta Melodia"). Most notable, however, was a new partnership fostered by Monte, with Brazilian Carlinhos Brown, who at that time led the group Timbalada. Brown contributed two songs, "Maria de Verdade" and "Segue o Seco." Thanks to his popularity, both became hits. Numerous musicians contributed to the album, among them Gilberto Gil, Laurie Anderson, and Celso Fonseca. Moreover, Brown sang and performed on his songs. Like Mais before it, Verde, Anil, Amarelo, Cor de Rosa e Carvão was commercially successful, and it was repackaged for English-language release as Green, Blue, Yellow, Rose and Charcoal (aka Rose and Charcoal) on Blue Note. Monte toured in support, and some live recordings from the tour were released as part of a double album, Barulhinho Bom (1996). The other part of the album is composed of studio recordings, three of which are songs written by Brown. Barulhinho Bom was repackaged for stateside release as A Great Noise in 1997, as there was some controversy over the album's risque cover art. A full-length video was issued and later appeared on DVD.
Before recording her next album, Monte contributed amply and often to works by her associates: She performed in duet with Antunes on several songs from his compilation Focus: O Essencial de Arnaldo Antunes in 1999, and that same year, produced Brown's multi-platinum second album, Omelete Man (1999). She also negotiated with EMI for her own vanity label, Phonomotor Records, on which she would release not only her own albums but others by Argemiro Patrocínio and Jair do Cavaquinho.
2000's Memórias, Crônicas, e Declaracões de Amor was repackaged for English-language markets as Memories, Chronicles and Declarations of Love. It features many of the same collaborators including Lindsay, Brown, and Antunes, on a set of originals with a few covers. Far and away her most commercially successful album to date, Memórias, Crônicas e Declaracões de Amor won a Latin Grammy for Best Pop Album. Monte's supporting tour was sweeping. She performed more than 150 shows, including a three-night stand in Rio at the ATL Hall in June 2001 which was produced for release on DVD later that year.
The following year, Monte, Antunes, and Brown formed Tribalistas and issued an eponymously-titled album. Released i n 2002 on Phonomotor; the album's success would top Monte's bestselling Memórias, Crônicas e Declaracões de Amor. Composed of songs written by the trio in tandem over a couple of years, Os Tribalistas' supergroup qualities made the release a pop culture event. It topped the Brazilian pop charts, and sold especially well in Portugal, Italy, and France. Two of its singles, "Já Sei Namorar" and "Velha Infância" went to number one. In addition, a making-of DVD was issued in 2003. Tribalistas earned five Latin Grammy nominations, including Record of the Year ("Jé Sei Namorar") and Album of the Year; it received the award for Best Brazilian Contemporary Pop Album.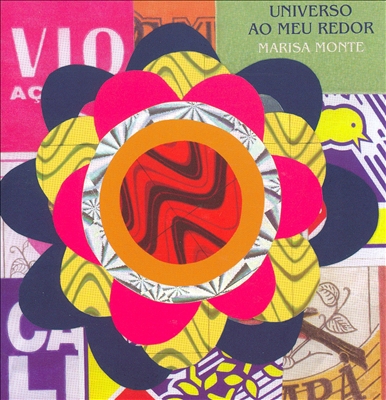 After more than a decade of constant activity Monte retreated from the public eye for a couple of years after becoming a mother. When she returned in 2006, she simultaneouslyy released two albums. Universo ao Meu Redor (2006) is a painstakingly researched exercise in Carioca samba, comprised of songs by classic and contemporary composers. Its companion, Infinito Particular is at once more personal and contemporary. Its songs were written in collaboration with many of her longstanding creative partners, whose ranks now included Seu Jorge and Adriana Calcanhotto. Both albums are subdued in tone and feature a laundry list of instrumentation: Monte plays acoustic guitar, bass guitar, autoharp, ukulele, viola, xylophone, melodica, kalimba, metaphone, cajon, vocoder, and baixo, percussion, and various sound effects. While some longtime listeners complained that the albums were too understated; critics responded with an abundance of praise, as did more recent fans. Further, thanks to te media attention, and her vast international touring, Monte won a legion of new ones. The albums spun off a few singles -- "O Bonde do Dom," "Vilarejo," and "Pra Ser Sincero," were all Top Ten hits in Brazil --they earned three Latin Grammy nods, and won the award for Best Samba/Pagode Album.
After an extensive global tour, Monte rested and contemplated her changing attitudes about musical direction. She sought to create a minor, transitory work to subtly initiate fans into her new aesthetic. Monte recorded in four cities: Rio and Sao Paulo in Brazil and Los Angeles, and New York in North America with an impressive cas tof collaborators. They included Rodrigo Amarante, Marty Ehrlich, Gustavo Santaolalla, Money Mark, Miguel Atwood-Ferguson, Thomas Bartlett (a.k.a. Doveman), Anibal Kerpel, Bernie Worrell, Domenico Lancellotti, and Erik Friedlander, in an ever growing cast of collaborators. Seven months later she completed O Que Você Quer Saber de Verdade. Hardly a minor transition, it is widely regarded as one of her most ambitious recordings. Released in late 2011 to massive chart success in Brazil, South America, Japan, and Europe, the support tour sold out its entire transcontinental run. It would be her last studio outing for 10 years.
A recorded document was issued in 2014 as Verdade Uma Ilusao.
In what proved to be her Universal Music swan song, Monte released Coleção in 2016. Though it includes older music cut throughout her career, it was composed not of hits, but rarities culled from B-sides, movie themes, collaborations, outtakes, as well as some new tracks. Its first single, "Nu Com a Minha Musica," was written by Caetano Veloso and performed with special guests Amarante and Devendra Banhart. It landed inside the Brazilian Top Five on the pop charts.
In 2017, Tribalistas reunited to celebrate 15 years since the release of their debut offering. The trio composed and recorded a second eponymously-titled studio album. It was released via a Facebook Live broadcast. The hour-long concert was watched simultaneously by more than six million fans across 52 countries. It registered three top five singles in "Aliança," "Fora da Memória," and "Diáspora." Further, the track "Velha Infancia" from the trio's debut album, gave the record more legs thanks to an inspired remix by Bruno Martini that resonated on club dancefloors across the globe.
The following year Tribalistas undertook their very first tour. They played 35 concerts in 29 cities to more than 250 thousand spectators in Brazil, Europe, the United States, and South America. A year later, Monte, Antunes, and Brown released the live album and video Tribalistas Ao Vivo, co-produced by the trio and recorded at the Allianz Parque football stadium in São Paulo.
In the tour's aftermath, Monte inked a deal with Sony Music. From 2016 on she had been in collaboration with "archivists, librarians, collectors, audio and video restorers, and computer technicians, to organize everything in a gigantic, continuous and infinite work that today is part of a virtual archive that is in the cloud." In 2020 Sony issued two retrospective digital live outings as a way of presenting some of her rarer recordings. Memorias (2001) - Ao Vivo was drawn from previously unissued performances on the Memórias, Crônicas, e Declaracões de Amor tour, and Hotel Tapes (1996) Ao Vivo. Part of the latter was drawn from unedited (and therefore previously unissued) recordings represented on Barulhinho Bom DVD from 1996, from an electrifying gig performed in the ruins of the Hotel das Paineiras, in Rio de Janeiro.
On the occasion of her 54th birthday, July 01, 2021, Monte issued the 16-song album Portas, her first solo studio recording in a decade. It was recorded during the pandemic under strict safety protocols between October 2020 and March 2021 on an intercontinental bridge that remotely connected the cities of Rio de Janeiro, New York, Los Angeles, Lisbon, Madrid and Barcelona. There were outdoor songwriting sessions, social distancing among musicians, temperature screenings, and a completely masked string section. Monte enlisted an all star cast of collaborators old and new. Lindsay produced the title track and first single "Calma" via Zoom video conference calls between New York City and Rio De Janeiro. Los Hermanos' Marcelo Camelo, collaborated on the tracks "Espaçonave," "Sal" and "Você Não Liga." Her many other collaborators included Chico Brown, Dadi, Antunes, Reis, Pretinho da Serrina, Jorge Drexler, Lucas and Lucio Silva, Seu Jorge, and his daughter, Brazilian vocalist Flor de Maria. Each of the album's tracks was ultimately paired with its own promotional video.