A product of Colombia's northern coastal region, Vallenato -- a folk tradition that originated as recreational music performed by cattle-ranching cowboys -- is among the country's most popular and influential musical exports. Created via a combination of three basic musical instruments -- most commonly the accordion, bongo, and güiro -- vallenato is also typified by its four basic rhythms: son (the slowest), paseo (the most common and most marketed), merengue (faster and more joyous), and puya (the fastest and most complex of them all). Lyrically, vallenato is chiefly concerned with romance, with most songs detailing either the singer's love of a woman or his affection for his hometown.
Vallenato Artists Highlights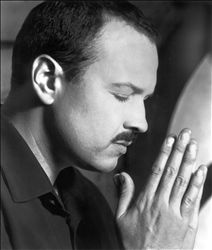 Sexteto La Constelacion De ...
Vallenato Album Highlights
Vallenato Song Highlights
Other Styles in South American Traditions