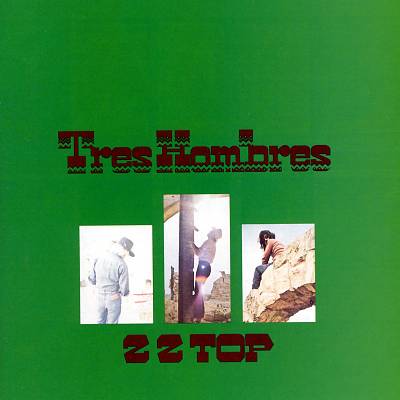 Known to the world as "That Lil' Ol' Band from Texas," ZZ Top had a thoroughly unique career. They started as a trio putting their own spin on blues & boogie rock, and became arena rock stars in the 1970s. In the '80s, they cannily reinvented themselves, hot-wiring their sound with sequencers and synthesizers and becoming unlikely MTV heroes with a series of clever videos that turned bearded frontmen Billy Gibbons (guitar) and Dusty Hill (bass) into an eccentric visual signature. This gambit made them one of the only groups of their era to not only survive in the new arena of pop, but to become more popular than ever, gaining a new audience without sacrificing the old one. At their core, ZZ Top's songs never changed that much, taking standard blues figures, filtering them through Gibbons' precisely raunchy guitar, marrying them to the simple but funky groove of Hill and drummer Frank Beard, and adding lyrics steeped in surreal wit as they dealt with sex, booze, the blues, and the glorious idiosyncrasies of life in Texas. Their stardom faded a bit in the mid-'90s as their albums stopped topping the charts, but they remained a popular live act that could reliably fill large venues and give fans a great show more than 50 years after the act debuted. 1973's Tres Hombres was their first major success and the point where their trademark sound found itself, 1983's Eliminator introduced the streamlined, new wave-influenced approach that brought them their greatest success, and 2012's La Futura, the final studio album from the original trio, was a return to form that delivered Lone Star guitar raunch with flashes of electronic sheen.
ZZ Top was formed in 1969 by guitarist and songwriter Billy Gibbons. Born in Houston, Texas in 1949, Gibbons was the son of a musician who encouraged his passion for music; when he initially showed interest in playing percussion instruments, his father arranged for him to take lessons with Latin music icon Tito Puente. However, witnessing a recording session with B.B. King had a greater impact on the young Gibbons, and for his 13th birthday, he was given an electric guitar and an amp. He started playing in rock bands when he was living in California with his family, but it wasn't until he returned to Texas that he formed his first band of note, the Moving Sidewalks, a psychedelic outfit who cut a local hit called "99th Floor" (a nod to the 13th Floor Elevators, who Gibbons acknowledged as a key influence) and an album called Flash. Not long after Flash was released, the Moving Sidewalks broke up after two of Gibbons' bandmates were drafted into the Army, and he chose to form a more blues-oriented group. With Moving Sidewalks drummer Dan Mitchell and Neil Ford & the Fanatics bassist Lanier Greig, Gibbons assembled a blues and boogie power trio he called ZZ Top (ZZ from bluesman Z.Z. Hill, and Top as a play on King, as in B.B. King). With manager Bill Ham serving as producer, the new band cut a single for the local Scat Records label, "Salt Lick" b/w "Miller's Farm." It would be the only recorded document of ZZ Top's first lineup; creative differences led to Greig and Mitchell leaving the band, and Gibbons recruited a new rhythm section, bassist Billy Etheridge (who would later work with Stevie Ray Vaughan) and drummer Frank Beard (born in 1949, he had played with the Texas blues-rock band American Blues, cutting three albums with the combo). After shopping ZZ Top around to a number of record labels, Ham persuaded London Records to take a chance on them. Etheridge was unhappy with the terms of the contract and chose not to sign, quitting the group. In need of a bass player, Beard suggested they bring in Dusty Hill (also born in 1949, in this case in Dallas), who had been his bandmate in American Blues. This lineup would soon go into the studio and cut 1971's ZZ Top's First Album, and would work together for the next 50 years.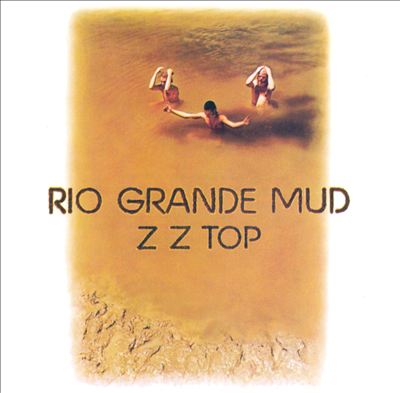 ZZ Top were back in 1972 with the LP Rio Grande Mud; it contained "Francine," which became a minor hit single (peaking at 69 on the Hot 100) and "Just Got Paid," which would become a staple of their live shows. It also turned up the boogie in their approach, gave Gibbons more room for his dirty guitar attack, and sounded tighter and more confident than the debut. Their real breakthrough came with their third album, 1973's Tres Hombres; it marked the point where their trademark sound coalesced for the first time, and it spawned the single "La Grange," a celebration of a notorious Texas brothel, that earned major airplay on rock radio and just missed making the Top 40. Tres Hombres was the first ZZ Top album to make the Top Ten, and earned them their first gold record. The band became a major touring attraction, and their next long-player, 1975's Fandango, featured one side recorded at a sold-out show while the flipside was recorded in the studio and featured "Tush," which hit the singles chart at number 20, making it their first entry into the Top 40. The trio next hit the road with an elaborate stage show they called the Worldwide Texas Tour, which included extravagant painted backdrops, a stage in the shape of the Lone Star State, and a variety of local flora and fauna, including cactus and yucca plants, a steer, a buffalo, and several rattlesnakes.
As the Worldwide Texas Tour crossed the country in 1976 and 1977, ZZ Top brought out 1976's Tejas, which was the last album under their contract with London. After the grueling Texas Tour finally came to an end, the group went on a vacation that ended up lasting almost three years. During that time, Gibbons traveled to Europe and Jamaica as he explored new sounds, Hill pacified his mind working at an airport in Dallas, and Beard went into rehab to shake an addiction to drugs. During the group's downtime, Ham negotiated a new record deal for ZZ Top with Warner Bros. Records, and brought along their London catalog as part of the deal. Degüello, issued in November 1979, showed off a leaner and more idiosyncratic sound and scored two more radio favorites in "Cheap Sunglasses" and "I'm Bad, I'm Nationwide," and a Top 40 single in their cover of Sam & Dave's "I Thank You." On their subsequent concert tour, ZZ Top also showed off a new visual signature; Gibbons and Hill had both grown beards that extended down to their chests, though Beard, of course, settled for a mustache. The edgier sound of Degüello was pushed harder on 1981's El Loco, which introduced synthesizers into the mix and a new wave-influenced punch on the songs "Tube Snake Boogie" and "Pearl Necklace."
If Degüello and El Loco suggested ZZ Top were moving away from their classic boogie-blues attack, 1983's Eliminator was where they truly jumped into the deep end; synthesizers, sequencers, and electronic effects shared equal space with Gibbons' guitar and their witty but blues-bent lyrics, and Eliminator became a multi-platinum splash on the strength of a string of hit singles -- including "Legs," "Sharp Dressed Man," "Got Me Under Pressure," and "TV Dinners" -- and music videos that made the veteran rockers the toast of MTV. Eliminator became the biggest album of ZZ Top's career, and they followed a similar approach on 1985's Afterburner and 1990's Recycler, both of which were major chart successes through they didn't match the sales of Eliminator. In 1987, the band brought out The ZZ Top Six Pack, a three-CD set that included the albums ZZ Top's First Album, Rio Grande Mud, Tres Hombres, Fandango, Tejas, and El Loco. However, the albums were presented in new mixes designed to make them resemble the sound the band introduced on Eliminator, making the release controversial among their older fans. (The 2013 box set The Complete Studio Albums 1970-1990 would later present all the albums in their original form.)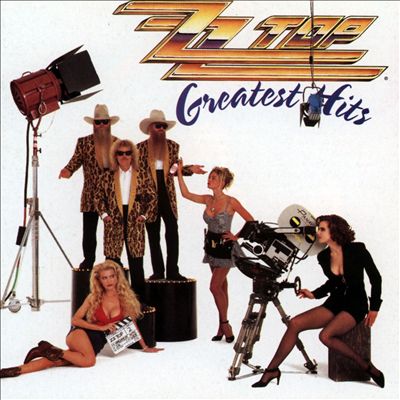 In 1992, Warner Bros. released ZZ Top's Greatest Hits, a collection that featured a cover of Elvis Presley's "Viva Las Vegas" that became another MTV hit. It was their final album for the label, and in 1993, the group revealed they'd signed a $35 million deal with RCA Records. Their first RCA LP, 1994's Antenna, found the group reclaiming some of the raunch of their pre-Eliminator era, but while the disc went platinum, it wasn't a hit on the level of the three albums that preceded it. They dug back into the blues with 1996 Rhythmeen and 1999's XXX (released as they celebrated their 30th anniversary) followed the template of Fandango with one studio side and one recorded live, but neither album made a significant impression on fans or the sales charts. In 2003, ZZ Top closed out their RCA contract with Mescalero, while Warner Bros. released a four-disc box set, Chrome, Smoke & BBQ: The ZZ Top Box, that delivered a thorough overview of their pre-RCA era; a more concise two-disc set, Rancho Texicano: The Very Best of ZZ Top, was issued the following year. 2004 saw ZZ Top inducted into the Rock & Roll Hall of Fame, with Keith Richards delivering the induction speech. The band put their focus on touring over the next several years, and a concert recording, Live from Texas, was released in audio and video formats in 2008. Another live DVD set, Double Down Live, followed in 2009, featuring a concert shot for German television in 1980 as well as footage from shows staged in 2007 and 2008 in San Francisco, Paris, and Bixby, Oklahoma. The 1980 show also got an audio release in 2011 under the title Live in Germany 1980.
After a long layoff from the studio, ZZ Top signed with American Recordings, and with producer Rick Rubin they made 2012's La Futura, which was hailed by critics as a welcome return to their pre-Eliminator sound. They hit the road to support the release, and another concert collection, Live: Greatest Hits from Around the World, was issued by Suretone in 2016. In October 2017, the band canceled a number of shows when Dusty Hill developed health problems and his doctors insisted he take a break. They were back at work in 2018, and in 2019 they were booked to play an eight-night residency at the Venetian Theater in Las Vegas, the same year a feature-length documentary about the group, That Little Ol' Band from Texas, debuted on Netflix. The Covid-19 pandemic shut down the Las Vegas residency after a few shows and kept ZZ Top off the road throughout 2020, but they planned an extensive tour beginning in July 2021 and extending well into 2022. Four dates into the tour, Dusty Hill dropped out after his health issues once again made it necessary for him to return home. On July 23, the trio played their first show without Hill since 1970, with their guitar tech, Elwood Francis, taking over on bass with Hill's blessings. On July 28, 2021, Dusty Hill died at his home in Houston, Texas at the age of 72. Shortly after Hill's passing was revealed to the media, Billy Gibbons released a statement saying Hill insisted the band go on in the event of his death, and that Francis would continue to hold down the bass for the trio.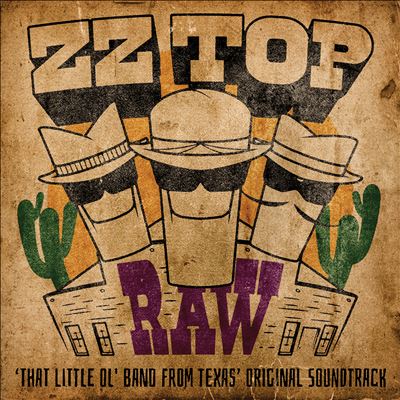 The first album ZZ Top released after Hill's passing was RAW: That Little Ol' Band from Texas, a 2022 concert album from the late 2010s capturing the band in the intimate confines of the Texas dancehall Gruene Hall.