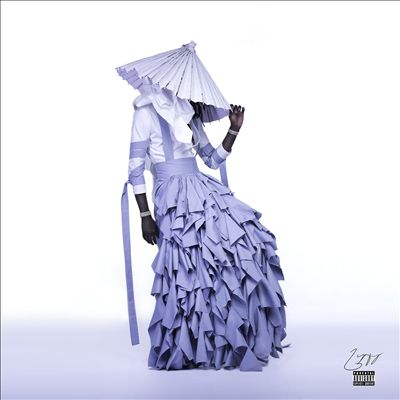 Flouting hip-hop conventions while defying gender and sexuality stereotypes, Young Thug has been one of the most distinctive contemporary rap artists since attaining his chart debut with "Stoner" (2014). The eccentric rapper's first of many gold- and platinum-certified recordings arrived amid a barrage of mixtapes that led to the Top Ten entries JEFFERY (2016) and Beautiful Thugger Girls (2017), and eventually his chart-topping debut studio album, So Much Fun (2019). A keen collaborator, Thug has been featured on dozens of tracks, including pop hits such as Camila Cabello's "Havana," Childish Gambino's Grammy-winning "This Is America," and Post Malone's "Goodbyes," and he has hit the upper reaches of the charts with the co-headlining commercial mixtapes Super Slimey (with Future) and Slime & B (with Chris Brown), as well as the crew compilation Slime Language 2. In 2021, he offered his second chart-topping studio album, Punk.
An Atlanta native, Young Thug (born Jeffery Lamar Williams) released three volumes of his mixtape series I Came from Nothing before joining Gucci Mane's 1017 Brick Squad crew in late 2012. His mixtape 1017 Thug followed in early 2013, featuring the quirky street single "Picacho." Later in the year, his "Stoner" single appeared, but it didn't catch fire until 2014, when an authorized remix featuring Wale opened the floodgates for a series of unauthorized remixes from artists like Jim Jones, Iamsu!, and Trick Trick. The original track peaked that April and was eventually certified gold by the RIAA.
That same year, Thug signed to 300 Entertainment, the Atlantic-distributed imprint co-founded by Lyor Cohen and Kevin Liles, and continued recording mixtapes. His first release for the label, 2015's Barter 6, climbed to number 22 on the Billboard 200 album chart. He began 2016 with I'm Up, the first of many mixtapes that year, which debuted at the same position as Barter. Months later, he dropped the Top Ten hit Slime Season 3. Before his next release, he was awarded a platinum certification for his 2015 track "Best Friend." At the end of the summer, he unexpectedly issued his third tape, originally titled No, My Name Is Jeffery and changed a week later to simply JEFFERY. With its provocative cover art and concept (each track was named after one of Thug's idols), JEFFERY featured reggae/dub flourishes and appearances by Migos' Offset and Quavo, Gucci Mane, Travis Scott, and Wyclef Jean.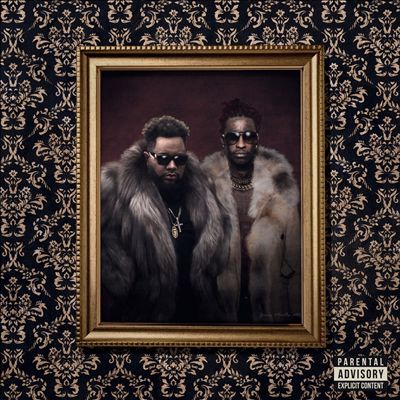 Veering unexpectedly into new sonic territory, Beautiful Thugger Girls arrived in June 2017. Though it flirted with country and pop, the set retained Thug's trademark weirdness at the fore. In 2017, he issued a pair of collaborations, first with producer Carnage on the Young Martha EP, which saw release that September, and then with Future on the October mixtape Super Slimey, and he was also featured on Camila Cabello's number one pop hit "Havana." The single "Ride on Me," featuring A-Trak, arrived in early 2018 ahead of the release of the Hear No Evil EP, which was issued that April. After he appeared on another number one hit, Childish Gambino's "This Is America" (subsequently the Song of the Year winner at the 61st Grammy Awards), he issued the Young Stoner Life Records compilation Slime Language, which featured Lil Duke, Gunna, and Lil Uzi Vert. The next month, Thug released his third EP, On the Rvn. Debuting in the Top 20 of both the Billboard 200 and the R&B/hip-hop charts, the set featured guests 6LACK and Jaden Smith, as well as Elton John, who gave Thug his seal of approval on the "Rocket Man"-sampling "High."
Thug's first output in 2019 arrived in the form of a collaboration with J. Cole and Travis Scott titled "The London." The single became his first Top 40 pop hit as a headliner -- it peaked at number 12 on the Hot 100 -- and was featured on his proper debut album, So Much Fun, which followed in August and topped the Billboard 200. Before the album's second single, "Hot," reached number 11 on the Hot 100, Thug was the featured artist on yet another hit, Post Malone's Top Three "Goodbyes." "The London" was later nominated for a Grammy in the category of Best Rap/Sung Performance. Thug's work throughout 2020 included appearances on charting tracks by Migos, Gunna, DaBaby, and JackBoys, and a commercial mixtape collaboration with Chris Brown, Slime & B. He later reached the number one position for a second time with an appearance on Travis Scott's single "Franchise."
Kicking off 2021, Thug scored his first chart-topper of the year with the Young Stoner Life compilation Slime Language 2. The set featured Travis Scott, Drake, Lil Uzi Vert, Big Sean, Skepta, Future, Kid Cudi, and over a dozen more famous friends. By the end of the year, Thugger delivered his second studio LP, Punk, a slight return to his more experimental side that featured guest spots from Doja Cat, Post Malone, Gunna, J. Cole, and many others. The album debuted at the number one spot on the Billboard 200 chart.