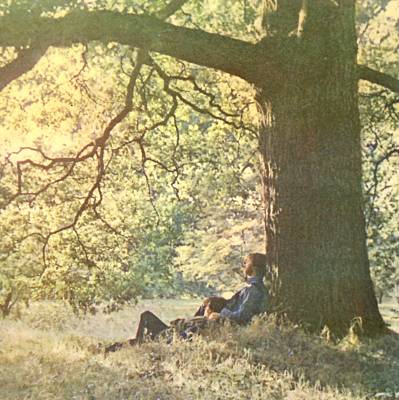 Throughout her lengthy career as a multimedia artist, singer, songwriter, and peace activist, Yoko Ono remained a visionary. Before her romantic and creative partnership with John Lennon, she was an established figure in the world of avant-garde art and music. A classically trained vocalist and pianist, Ono worked with John Cage and LaMonte Young in the early '60s and had connections to the Fluxus art movement. When she and Lennon began making music together in the late '60s, she challenged him to become a more experimental and autobiographical artist. Meanwhile, her music blended rock, jazz, and the avant-garde with the same boundary-breaking attitude of her work in other art forms, ranging from the free jazz influences of 1970's Yoko Ono/Plastic Ono Band to 1971's more structured Fly to the subversively feminist use of glam, funk, and pop on 1973's Feeling the Space and Approximately Infinite Universe. Her '80s output spanned 1981's Season of Glass, her brilliantly harrowing response to Lennon's murder, to 1985's idealistic Starpeace. During the '80s and '90s, the importance of Ono's work as a forward-thinking musician was increasingly realized. Artists such as Elvis Costello, the B-52's, and Sonic Youth covered her songs, while 1992's Onobox made her music more widely available. In later years, Ono refused to rest on her laurels, and 1995's Rising was just as confrontational as her earlier music. Along with her success as a dance artist in the 2000s and 2010s, she collaborated with younger musicians such as tUnE-yArDs, ?uestlove, and her son Sean Lennon on albums like Take Me to the Land of Hell. Ono also continued to be a tireless advocate for peace and the environment, and helped keep Lennon's memory alive with memorials including Strawberry Fields and the Imagine Peace Tower.
Yoko Ono was born February 18, 1933, into a wealthy Japanese family in Tokyo. Her childhood was somewhat lonely and isolated; her father, a banker and onetime classical pianist, was transferred to San Francisco a few weeks before she was born, and her socialite mother was often busy throwing elaborate parties. She didn't meet her father until age two, when the family moved to San Francisco. However, they returned to Tokyo three years later to avoid the anti-Japanese backlash that was beginning in the United States in response to Japan's growing military expansionism. Ono was educated at the Gakushuin School, the most exclusive private school in Japan (the Emperor's sons were her classmates). She began classical piano lessons at age four, and began lessons in lieder singing at 14.
In 1945, her mother took the family to the countryside to escape Tokyo, in time to survive the massive Allied bombing of the city; however, rich city dwellers were unwelcome, and the Ono children were often forced to beg for food.
After the war, Ono's family moved to Scarsdale, New York. She remained in Tokyo and became the first woman to enroll in Gakushuin's philosophy department, but dropped out after a couple of semesters. Ono joined her family in the States in 1952, where she attended Sarah Lawrence College. While studying music with André Singer, she became fascinated with the work of 12-tone composers such as Arnold Schoenberg and Alban Berg. When Ono wanted to go further afield with her music, Singer familiarized her with the work of avant-garde artists like Henry Cowell and John Cage. During this time, she also began dating Juilliard student Toshi Ichiyanagi, who shared her interests and became her husband in 1956. The couple moved to Manhattan in 1957, and Ono made ends meet by teaching Japanese art and music at the Japan Society, among other sporadic jobs (she'd rejected her parents' wealth and the attendant lifestyle). The couple's Chambers Street loft soon became a hot spot in the nascent downtown New York art scene. From December 1960 to June 1961, Ono frequently staged "happenings" (sometimes in partnership with minimalist composer LaMonte Young) that featured music, poetry, and other performance, and John Cage used the loft space to teach classes in experimental composition. During this time, Ono debuted interactive, conceptual pieces such as Painting to Be Stepped On, a blank canvas that became a finished work of art once viewers walked on it. This work was included in her first solo show, which was held at George Maciunas' AG Gallery in July 1961. That November, Ono performed at the Carnegie Recital Hall, an event that featured a miked-up toilet flushing at various points throughout the show. Following her separation from Ichiyanagi that year, in March 1962 Ono returned to Japan, where the couple divorced. After a brief institutionalization for depression, in November 1962 she married American jazz musician and film producer Anthony Cox.
Once the couple returned to New York, Ono resumed her art career to considerable attention from the avant-garde community. By this time, Maciunas had become the leader of the Fluxus art movement, whose philosophies were compatible with (and influenced by) Ono's, prizing abstraction and audience interaction. Though Maciunas invited her to be a part of the Fluxus group, Ono preferred to remain independent. In 1964, she published Grapefruit, a collection of creative prompts and instructional pieces that was hailed as a landmark in conceptual art. That year, she also debuted Cut Piece, in which Ono invited audience members to cut off pieces of her clothing, at Kyoto, Japan's Yamaichi Concert Hall. She later performed the piece at the Carnegie Recital Hall in early 1965 and again at the following year's Destruction in Art Symposium in London, an event at which she was the only female artist to perform and one of two female speakers.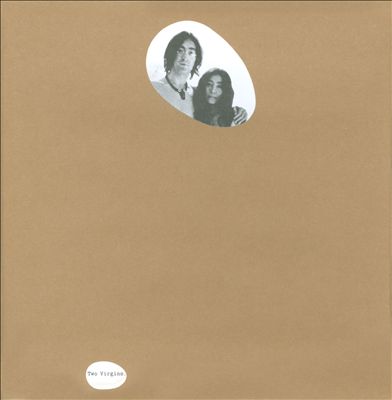 Cut Piece helped make her a sensation in the London art world, and in November 1966, she staged an exhibition at the famed Indica Gallery, which was ardently patronized by John Lennon. Lennon was impressed by her work, particularly a piece where the viewer was required to climb a ladder and hold up a magnifying glass to read a small inscription on the ceiling that said "Yes!" The two read each other's writings, and Lennon financed an exhibition in which Ono painted various everyday objects white and cut them in half. In the meantime, Ono and Cox had begun making experimental films, usually centered on the repetition of simple movements; their fourth effort, Bottoms, consisted of 365 close-ups of nude buttocks. Ono also sang in concert with pioneering free jazz saxophonist Ornette Coleman at the Royal Albert Hall. Ono and Lennon began their relationship early in 1967, and recorded the highly experimental Unfinished Music No. 1: Two Virgins -- which was released in late 1968 -- soon after.
Ono and Cox divorced on February 2, 1969, and she married John Lennon in Gibraltar on March 20, 1969. The couple used the publicity surrounding their honeymoon to hold "Bed-Ins for Peace" in Amsterdam and Montreal (the latter of which produced the single "Give Peace a Chance"). Lennon was also inspired by Ono to make more personal music such as "The Ballad of John and Yoko," and the pair formed the Plastic Ono Band. The group's debut album, Live Peace in Toronto 1969, was recorded at the Toronto Rock and Roll Revival festival and included performances by Eric Clapton and Klaus Voorman on a collection of rock standards and avant-garde pieces featuring Ono's freeform vocalizations. The second Lennon/Ono album, Unfinished Music No. 2: Life with the Lions, appeared not long after their wedding; it spotlighted Ono's cathartic vocals and addressed her first of several miscarriages. It was quickly followed by The Wedding Album, one side of which featured more Ono improv, the other of which consisted of couple calling each other's names. Over the next few years, Lennon and Ono continued their peace activism, and entered primal-scream therapy with Dr. Arthur Janov, which influenced both of their individual careers. In 1970, they each recorded an album backed by the Plastic Ono Band; Yoko Ono/Plastic Ono Band was the more experimental of the two, incorporating free jazz elements as well as performances from Ornette Coleman and Ringo Starr. Ono followed it in 1971 with the double-LP Fly, which mixed boundary-pushing tracks with more conventionally structured songs. The album included the song "Don't Worry, Kyoko (Mummy's Only Looking for Her Hand in the Snow)," a tribute to her daughter Kyoko, of whom Cox had won custody and disappeared with in 1971 (Ono did not see Kyoko again until 1998). In September 1971, Ono and Lennon moved to New York City. Inspired by their involvement with activists such as Abbie Hoffman and Jerry Rubin, the pair released the protest-song album Some Time in New York City in 1972; at the time, it was roasted for the simplicity of its sentiments. Ono returned in 1973 with two of her strongest solo statements, the intense, explicitly feminist Feeling the Space and the more varied Approximately Infinite Universe, both of which featured less musical involvement from Lennon. Exhausted by their constant time together and their battles with U.S. immigration over Lennon's threatened deportation, the couple split up for a year and a half toward the end of 1973. Ono recorded a more accessible album, A Story, in 1974, but it was shelved and remained unavailable for two decades. Ono and Lennon reunited in early 1975, and their son Sean Taro Ono Lennon was born on John's birthday, October 9. Lennon dropped out of show business for several years to raise his son, while Ono took charge of his business affairs.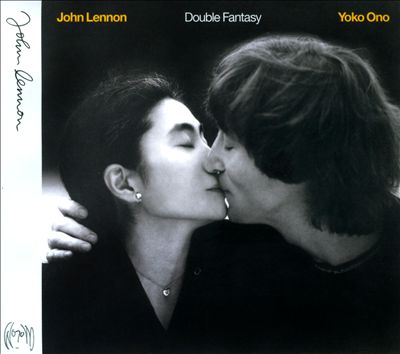 Although she contributed some of her most accessible songs to Lennon's 1980 comeback album, Double Fantasy, she did not return to solo recording until after his assassination on December 8, 1980. The harrowing, grief-stricken Season of Glass was released the following year to highly complimentary reviews, while the single "Walking on Thin Ice (For John)" became her first charting hit, reaching number 58 on the Billboard Hot 100 in April 1981. Ono followed it in 1982 with the more hopeful, pop-oriented It's Alright (I See Rainbows), and had some airplay with the single "Never Say Goodbye." In 1984, Milk and Honey, her final album with Lennon, was released, and balanced her more polished studio work with his demos and rehearsal recordings. With 1985's Starpeace, Ono responded to President Ronald Reagan's "Star Wars" missile defense system. Working with producer Bill Laswell and other downtown New York scenesters, Ono scored another charting hit with "Hell in Paradise," which peaked at number 26 on the Billboard Hot 100. That year also saw the dedication of the Strawberry Fields memorial to Lennon in Manhattan's Central Park, the construction and maintenance of which Ono funded.
In the '90s, Ono returned to visual art, creating installations and also exploring photography. Meanwhile, interest in her previous work led to several retrospectives over the course of the decade. Her reputation as a musician capable of bridging the pop and experimental worlds also began to grow, thanks to an interview with writer Mark Kemp for the magazine Option as well as the 1992 release of Onobox, a remastered box set of Ono's albums as well as 1974's lost album A Story. In 1994, her off-Broadway musical New York Rock, which was inspired by her life with Lennon and revisited many of her songs, premiered. Ono reworked several of the show's new songs for 1995's Rising, a harsh, experimental album featuring her son Sean and Ima, her band at the time. The following year's Rising Mixes EP included contributions from Cibo Matto, Ween, and Thurston Moore.
In 2001, Blueprint for a Sunrise, which echoed the feminist concepts of Feeling the Space and included other remixes of songs from Rising, arrived. In 2003, Ono began working with dance artists on remixes of her best-known songs, a move that brought her some of her greatest chart success. That April, she scored her first number one with "Walking on Thin Ice (Remixes)," which featured interpretations of the song by Pet Shop Boys, Danny Tenaglia, and Felix da Housecat and reached number one on Billboard's Dance/Club Play chart. She repeated this feat with singles such as 2004's "Everyman ... Everywoman …," 2008's "No No No," and the following year's "I'm Not Getting Enough," racking up five number ones during the decade. Along with reissues of several of her albums courtesy of V2, in 2007 Ono released Yes, I'm a Witch Too, a collection of her songs reimagined by collaborators including Cat Power, the Flaming Lips, DJ Spooky, Jason Pierce, and many others. In 2009, Ono re-formed the Plastic Ono Band with Sean and added collaborators such as Yuka Honda from Cibo Matto and members of Cornelius; she released the album Between My Head and the Sky on Sean's Chimera imprint. That year, she also created the exhibit "John Lennon: The New York City Years," which included music, photographs, and personal items, for the N.Y.C. Rock & Roll Hall of Fame Annex. During the 2000s, Ono was also involved with founding several Lennon memorials, including the John Lennon Museum in Saitama, Saitama, Japan and the Imagine Peace Tower, which projects a beam of light into the sky from an island outside of Reykjavik, Iceland each year from October 9 to December 8.
In the 2010s, Ono was busier than ever with music and visual arts projects. She continued to chart as a dance artist with 2011's "Move on Fast," 2012's "Hold Me (Featuring Dave Audé) and 2014's "Angel" among her number one hits on Billboard's Dance Club Songs chart. For 2012's improvisatory YOKOKIMTHURSTON, she teamed with Sonic Youth's Kim Gordon and Thurston Moore. That year, she also founded the environmental activism group Artists Against Fracking. In 2013 -- the year of Ono's 80th birthday -- she published Acorn, a sequel to Grapefruit's collection of conceptual prompts, and launched Half-a-Wind Show, a career-spanning retrospective, at Schirn Kunsthalle Frankfurt. She also released Take Me to the Land of Hell, which featured production by Sean Lennon as well as cameos by tUnE-yArDs, ?uestlove, and the Beastie Boys' Ad-Rock and Mike D. Yes, I'm a Witch Too appeared in 2016 and included covers and remixes by Sparks, Ebony Bones, Death Cab for Cutie, and Danny Tenaglia, among others. That year, "Skylanding," Ono's first permanent art installation in the United States, was installed in Chicago's Jackson Park. In 2017, Ono received a songwriting credit for her work on Lennon's "Imagine" from the National Music Publishers Association. She included a new version of "Imagine" on her 2018 album Warzone, a collection of stripped-down reinterpretations of songs from her entire body of work.