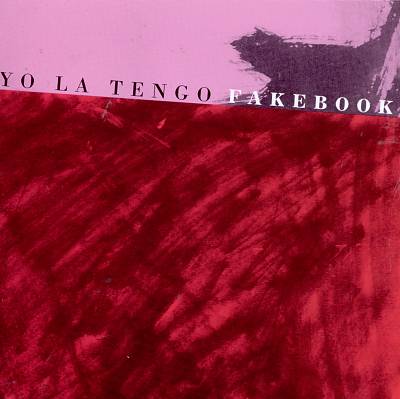 Yo La Tengo are in many respects the quintessential critics' band: in addition to their adventurous eclecticism, defiant independence, and restless creative ambition -- three qualities that virtually guarantee music press acclaim -- the group's frontman, Ira Kaplan, even tenured as a rock scribe prior to finding success as a performer. So frequently compared to the Velvet Underground that they portrayed the legendary group in the 1996 film I Shot Andy Warhol, the Hoboken, New Jersey-based group have explored the extremes of feedback-driven noise-rock and sweetly melodic pop, shading their work with equal parts scholarly composure and fannish enthusiasm. Prolific and mercurial, Yo La Tengo have ultimately transcended their myriad influences to ensconce themselves as a beloved institution of the indie community. 1987's New Wave Hot Dogs and 1989's President Yo La Tengo documented the band finding their sound (they would later be reissued together); 1990's Fakebook was a semi-acoustic celebration of some of their favorite tunes; 1993's Painful was their first fully formed masterpiece, 1997's I Can Hear the Heart Beating as One is eclectic, confident, and arguably their best album; and 2013's Fade saw them exploring new sonic territory with producer John McEntire.
The core of Yo La Tengo (Spanish for the outfielder's cry of "I've got it!") was comprised of singer/guitarist Kaplan and his wife, drummer/vocalist Georgia Hubley. After forming the band in 1984, they placed an advertisement seeking other musicians to round out the lineup, requesting applicants who shared their fondness for the Soft Boys, Mission of Burma, and Arthur Lee's Love. A number of bassists and lead guitarists passed through the group's roster during their formative years, but after bowing in late 1985 with the single "The River of Water," backed by a cover of Love's "A House Is Not a Motel," Yo La Tengo's membership appeared to stabilize with the additions of guitarist Dave Schramm and bassist Mike Lewis prior to the sessions for 1986's full-length roots pop debut, Ride the Tiger, produced by former Mission of Burma bassist Clint Conley.
However, both Schramm and Lewis exited in the wake of the record's release, leaving Kaplan to assume lead guitar duties. Bassist Stephan Wichnewski signed on for 1987's New Wave Hot Dogs, a more assured outing that brought the group's Velvet Underground obsession to the fore via a cover of the early VU composition "It's Alright (The Way That You Live)." Not only did Kaplan's introverted, half-spoken vocals and buzzing guitar work closely recall Lou Reed, but Hubley's rock-steady drumming and breathy backing turns simultaneously conjured memories of vintage Maureen Tucker. Even better was 1989's President Yo La Tengo, recorded with producer and guest bassist Gene Holder; opening with the droning squalls of the stunning "Barnaby, Hardly Working," the record spotlighted the group's sonic schizophrenia by including two Jekyll-and-Hyde versions of the track "The Evil That Men Do" -- one a gorgeous instrumental, the other a blistering feedback freak-out.
Schramm returned to the fold for 1990's Fakebook, a remarkable acoustic folk-pop journey through Kaplan's record collection and a virtual family tree of Yo La Tengo reference points. A wonderfully low-key collection of covers ranging from forgotten nuggets (the Kinks' "Oklahoma U.S.A.," the Flamin' Groovies' "You Tore Me Down," Gene Clark's "Tried So Hard") to absolute obscurities (Rex Garvin & the Mighty Cravers' "Emulsified," the Escorts' "The One to Cry," the Scene Is Now's "Yellow Sarong"), Fakebook also included a handful of outstanding new originals as well as luminous retakes of the previous record's "Barnaby, Hardly Working" and New Wave Hot Dogs' "Did I Tell You?" The superb That Is Yo La Tengo EP previewed 1992's May I Sing with Me, the first effort to feature permanent bassist James McNew (formerly of Christmas). A return to noise typified by the hot-wired nine-minute feedback saga "Mushroom Cloud of Hiss," the record balanced out its extremist tendencies with the occasional sidestep into melodic beauty ("Detouring America with Horns") and infectious indie pop ("Upside-Down").
A move to the Matador label predated the release of 1993's Painful, another winner informed by the atmospherics of shoegazer drones and dream pop. Bookended by radically opposed renditions of the track "Big Day Coming" -- the first an organ-driven mood piece, the other an edgy guitar outing -- the record pushed Yo La Tengo in a multitude of new directions, significantly expanding the trio's palette of sounds and textures. Released in 1995, Electr-O-Pura continued the progression, zigzagging from dead-on British Invasion re-creations (the sparkling "Tom Courtenay") to shimmering folk (the Hubley-sung "Pablo and Andrea") to bracing sonic experimentation ("Decora"). After 1996's Genius + Love Equals Yo La Tengo, a two-disc compendium of B-sides, compilation tracks, rare singles, and unreleased material, the trio resurfaced in the spring of 1997 with I Can Hear the Heart Beating as One; And Then Nothing Turned Itself Inside Out followed in early 2000.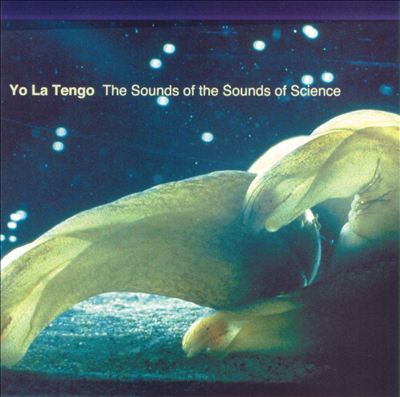 The group also performed a three-night stint as the backing band for Ray Davies on his 2000 U.S. tour, and in 2002 released The Sounds of the Sounds of Science, a soundtrack to the undersea documentaries of French filmmaker Jean Painlevé. That fall, they released the Nuclear War single, which featured several versions of Sun Ra's epic, and that winter performed their second annual Hanukkahpalooza, an eight-night musical festival at Hoboken, New Jersey's Maxwell's, which also led to a special limited-edition EP of Christmas songs. Yo La Tengo released Summer Sun in spring 2003, and that year Georgia Hubley performed in Mirror Man, an avant-garde rock opera by Pere Ubu's David Thomas.
In 2005, Matador Records paid homage to Yo La Tengo's 20th year as recording artists with the career-spanning compilations Prisoners of Love: A Smattering of Scintillating Senescent Songs: 1985-2003 and A Smattering of Outtakes and Rarities 1986-2002. The band returned the following year with the strong all-new album I Am Not Afraid of You and I Will Beat Your Ass. Fuckbook, a covers album that the group released under the alias Condo Fucks, arrived in 2009, followed several months later by the full-length Popular Songs. The following year, the Here to Fall EP, which featured remixes by De La Soul, Rjd2, and Pete Rock, arrived. The band's 13th album, Fade, was released in 2013. This record marked a departure for Yo La Tengo, as it was the first record since their 1993 breakthrough, Painful, not recorded with producer Roger Moutenot, but instead tracked with Chicago scene veteran and Tortoise member John McEntire.
In 2014, the group looked to their past with an "Extra Painful" special-edition reissue of Painful, which included a wealth of live tracks, outtakes, and demo recordings. Yo La Tengo pointed to their history in a different way with 2015's Stuff Like That There, a semi-acoustic set in the style of Fakebook that found them playing covers and reinterpreting material from their back catalog, as well as delivering a few new tunes. Yo La Tengo took a new approach in the making of their 2018 album There's a Riot Going On; the bandmembers produced and engineered the project themselves, working in their rehearsal space, with John McEntire mixing the material for release. In 2020, with the group sidelined from touring during the COVID-19 pandemic, Yo La Tengo gathered at their rehearsal space, with McNew recording as they improvised free-form material. Five of their formless jams were compiled into a digital album titled We Have Amnesia Sometimes, self-released by the band in July 2020. In October of that year, they issued Sleepless Night, a low-key six-song EP featuring one new tune and five covers; it was originally compiled to accompany the limited-edition catalog for an exhibition of the work of Yoshitomo Nara at the Los Angeles County Museum of Art.