Few of rock & roll's great misanthropes were as talented, as charming, or as committed to their cynicism as Warren Zevon. A singer and songwriter whose music often dealt with outlaws, mercenaries, sociopaths, and villains of all stripes, Zevon's lyrics displayed a keen and ready wit despite their often uncomfortable narrative circumstances, and while he could write of love and gentler emotions, he did so with the firm conviction that such stories rarely end happily. Though he frequently worked with luminaries of the Los Angeles soft rock scene, Zevon was always the odd man out, someone who shared their exacting musical standards but not their smugly satisfied view of the world around them, and he remained a cheerful pessimist right up to the moment he met a fate that could have visited one of his own characters.
Warren William Zevon was born in Chicago on January 24, 1947, and the facts of his early life read like a picaresque novel. Zevon's father, a Russian émigré, was a professional gambler who spent most of his time on the road, while his mother was a devout Mormon who looked after the family. When Zevon was young, his family moved to Fresno, California, and as he developed a precocious interest in music in his early teens and learned to play the piano and the guitar, young Warren became acquainted with the author and orchestra director Robert Craft. Craft in turn introduced the youngster to the noted composer Igor Stravinsky, who befriended Zevon and welcomed him into his home several times. While Zevon would remain fascinated with classical music, he also developed a passion for folk and rock & roll, and not long after his parents finally divorced, the 16-year-old Zevon quit high school, hopped in a car his father gave him, and headed for New York City, where he intended to become a pop star.
Zevon fared better than most starry-eyed would-be rock & roll sensations; he paired up with an old-school friend, Violet Santangelo, and formed a folk-rock duo called lyme & cybelle, who scored a recording contract with White Whale Records and released a single, "Follow Me," which made it to 65 on the Billboard pop charts in 1966. However, after a second 45, Zevon quit the duo to move to Los Angeles, and over the next few years, he struggled to support himself as a contract songwriter (two of his compositions, "Outside Chance" and "Like the Seasons," were recorded by White Whale's best-known act, the Turtles), composing commercial jingles, and as a session musician. In 1969, noted producer, talent scout, and eccentric Kim Fowley, impressed by Zevon's songwriting, offered to produce an album for him; the record, Wanted Dead or Alive, was a critical and commercial flop.
After the failure of his first album, Zevon joined the Everly Brothers' touring band as pianist, and following the duo's acrimonious split in 1973, he would work with both Don and Phil as solo artists. However, an attempt to complete a second album failed to get off the ground, and in frustration, Zevon left the United States for Spain, where he spent a summer playing in a small tavern and writing songs. By the fall of 1975, he had returned to Los Angeles, and after sharing a home for a while with a pair of struggling pop performers, Lindsay Buckingham and Stevie Nicks, Zevon had already struck up a friendship with Jackson Browne, who was on the cusp of major stardom and one of the most well-respected songwriters on the West Coast. While Zevon's and Browne's styles were very different, Browne greatly admired his new friend's talent, and not only helped Zevon land a deal with Asylum Records but also produced his first album for the label. Simply titled Warren Zevon, the set (which featured Zevon's former roommates Buckingham and Nicks, who had since found stardom in Fleetwood Mac, as well as Bonnie Raitt and several members of the Eagles) didn't sell especially well but won rave reviews, and Linda Ronstadt would give Zevon her seal of approval by covering three tunes from the album.
Browne took Zevon on tour to support the album, and in 1978, they returned to the studio to cut Zevon's second long-player. Excitable Boy became an unexpected success after the song "Werewolves of London" stormed the singles charts, and Zevon finally became a rock star. However, fame and wealth fueled his addiction to alcohol, and a stay in treatment preceded his third album for Asylum, 1980's Bad Luck Streak in Dancing School. Zevon was clean and sober for the tour that followed, and a live album during the final dates of the tour, 1981's Stand in the Fire, confirmed Zevon was a force to be reckoned with. He explored his addictions in several songs on 1982's The Envoy, which proved unfortunately prescient; not long after its release, he fell back into drinking, and Asylum dropped him from their roster.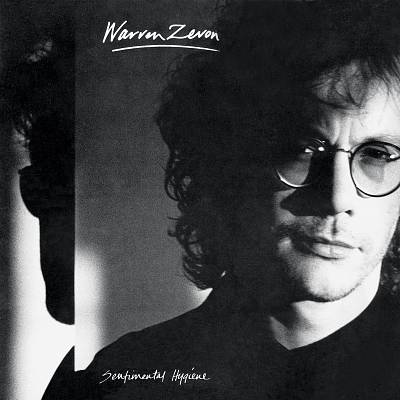 By 1984, Zevon was back on the wagon and eager to prove himself again. Looking to explore new musical territory, he reached out to Peter Buck, Mike Mills, and Bill Berry of R.E.M., who were college radio heroes but a few years away from mainstream success. With three-quarters of R.E.M. as his rhythm section, the quartet cut a single under the name Hindu Love Gods, and a couple years later, they hit the studio to record Zevon's 1987 album Sentimental Hygiene. The set, which also featured guest spots from Bob Dylan, Neil Young, and George Clinton, earned Zevon a new deal with Virgin Records and won enthusiastic reviews from critics. (A set of covers Zevon recorded with Buck, Mills, and Berry would later be released under the title Hindu Love Gods.) Zevon's second effort for Virgin, 1989's Transverse City, was an ambitious concept album about a world in collapse, but despite the presence of several high-profile guests (including Jerry Garcia and David Gilmour), the album was a commercial failure, and Zevon was once again without a label.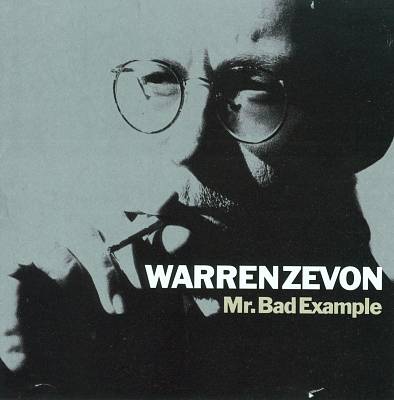 He returned to duty in 1991 after striking a deal with Giant Records, but the three albums he cut for the label (Mr. Bad Example, Learning to Flinch, and Mutineer) received little notice from critics or fans, and his career seemed to be fading into the distance. However, Zevon enjoyed a resurgence through an unlikely source -- David Letterman. A fan of Zevon's music, Letterman made him a frequent guest on his talk show, and when bandleader Paul Shaffer was unable to appear on the broadcast, Zevon became his usual substitute. The television exposure reminded audiences of Zevon's dry wit and powerful musical gifts, and with his profile on the rise, he signed a deal with the independent label Artemis Records, which issued his mordantly witty meditation of mortality, Life'll Kill Ya, in 2000. Zevon's next album, My Ride's Here, included a guest appearance by Letterman on the track "Hit Somebody! (The Hockey Song)," while Hunter S. Thompson, Carl Hiaasen, and Paul Muldoon all co-wrote songs with Zevon for the project.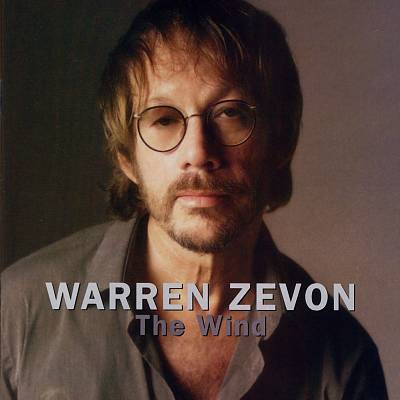 In the fall of 2002, Zevon began experiencing dizziness and shortness of breath, and despite a lifelong distrust of doctors, he consulted a physician on the advice of his dentist. He was diagnosed with peritoneal mesothelioma, a virulent and inoperable form of lung cancer, and was told he was not likely to live more than a few months. After going public with his condition on September 12, 2002, he began marshalling his strength to complete a final album, with many friends and admirers stepping in to help, including Jackson Browne, Bruce Springsteen, Tom Petty, Dwight Yoakam, Ry Cooder, and Don Henley. On October 30, Zevon appeared as the sole guest on David Letterman's show, playing his songs, discussing his life and his health, and advising viewers to "Enjoy every sandwich." Against the odds, Zevon lived long enough to see the release of his final album, The Wind, on August 26, 2003, as well as the birth of his twin grandsons. He died on September 7, 2003; five months later, The Wind earned him two posthumous Grammy Awards, for Best Contemporary Folk Album and Best Rock Duo Performance (for "Disorder in the House" with Bruce Springsteen).