Australian singer/songwriter Vance Joy was vaulted into the mainstream when his 2013 single "Riptide" became a massive international hit. His blend of thoughtful indie folk and breezy melodic pop helped both his EP and subsequent debut album, Dream Your Life Away, go multi-platinum. Joy maintained his success throughout the rest of the decade, topping the charts again with his 2018 follow-up Nation of Two. His third album, In Our Own Sweet Time, was released in 2022.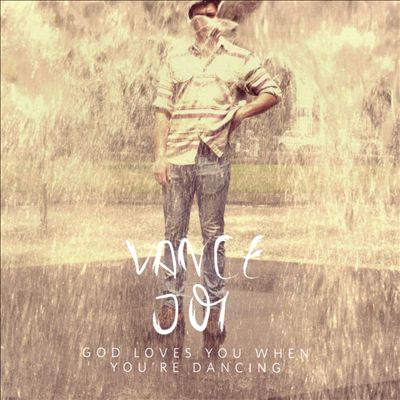 Born James Keogh in Melbourne, he was initially a promising Australian football player before music became his primary focus. Taking the name Vance Joy from a character in Peter Carey's novel Bliss, he began his music career playing the Melbourne open-mike scene at the end of the 2000s while playing football and completing his law degree. As his reputation grew, he began working with a manager, booking bigger shows around town, and eventually signing a multi-album deal with Atlantic Records. Released in 2013, Joy's debut EP, God Loves You When You're Dancing yielded the catchy folk-pop single "Riptide." The strummy coming of age love story was a runaway hit in Australia, North America, and throughout parts of Europe. It also helped the EP go multi-platinum and pave the way for his chart-topping 2014 full-length debut Dream Your Life Away on which the song was also featured. The following year Joy picked up the Best Male Artist Award at the ARIA Music Awards and toured North America opening for Taylor Swift. In 2017, he offered his first taste of new material from his follow-up album. While "Lay It on Me" and "We're Going Home" didn't quite have the same global impact as "Riptide," they were nonetheless solid charting hits in Australia. Released in early 2018, Joy's sophomore album, Nation of Two, thematically charted the cycle of relationships from start to finish and gave him his second consecutive number one in Australia while also faring well internationally. He maintained his popularity in the U.S. where he recorded the concert album Live at Red Rocks which appeared later that November.
After this, Joy was relatively quiet for the next couple of years, resurfacing in 2021 to collaborative with Benny Blanco and Marshmello on the hit single "You." A few months later, he offered up his own single, "Missing Piece," which won him another ARIA Award, this time for Best Video. Working with a team of hitmakers that included Dan Wilson and Joel Little, Joy recorded his third album, In Our Own Sweet Time, which was released in June 2022.