New York City's Unsane assisted in pioneering a more aggressive, less studied version of noise rock, one that blended the scum/art industrial sturm und drang of Foetus, the Swans, Einstürzende Neubauten, and Sonic Youth with the decidedly more straightforward hardcore idiom favored by acts like Sick of It All. While developing the blueprint for noise-metal bands to follow, Unsane cut a remarkable swath through underground music, inspiring a devoted, cult-like following around the globe. As a power trio, Unsane relied upon a hammering, power-press rhythm section, a searing Telecaster howl, and distorted vocals that resembled nothing if not the sound of a man trapped in the New York Subway system.
Having met at Sarah Lawrence College in the late '80s, the original incarnation of Unsane -- Chris Spencer (vocals, guitar), Peter Shore (bass), and Charlie Ondras (drums) -- crawled larvally out of the practice space in 1989 and began playing New York's seediest haunts. It was these graveyard slots at clubs like CBGB's where the band developed and honed their trademark sound and delivered the goods with due intensity and volume. Unsane piqued the interest of numerous small indie labels and began issuing a series of singles and EPs before recording their self-titled debut with Matador Records. Using the photo of a decapitated man lying across train tracks, Unsane's album cover set the tone for the admixture of seething aggression, naked fear, and barely controlled noise chaos contained within. But the band's devastating maelstrom contained more than enough tunefulness and rock propulsion to quite easily surpass its more affected Lower East Side peers.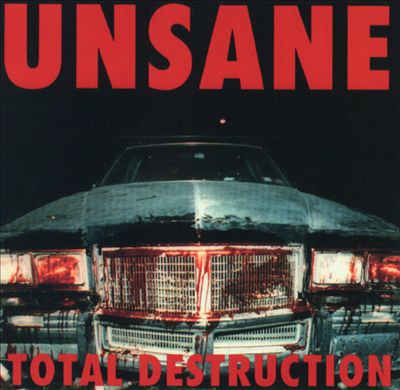 During 1992, Unsane's daunting schedule was cut devastatingly short by the untimely drug overdose of drummer Ondras. Former Swans and Foetus drummer Vinny Signorelli climbed aboard the swiftly moving train in the fall of 1992 and the band began composing its next album. In the interim, Matador compiled and issued a collection of Unsane's early singles and compilation tracks, appropriately titled Singles: 89-92. It is perhaps Unsane's defining moment. The following year found the band recording its first for Atlantic Records, Total Destruction, a menacing, dark collection of songs driven by Signorelli's hypnotic drumming and Spencer's man-pushed-to-the-edge vocals. More touring followed and Matador released the Peel Sessions disc almost concurrently with Total Destruction.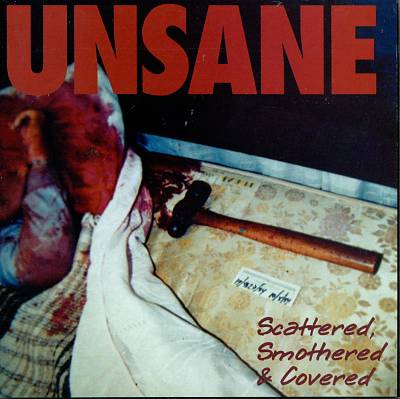 After being discharged from Atlantic in 1994, Unsane found both a new bass player in Dave Curran -- who joined on tour while doing sound for the band -- and a home for their next album, Scattered, Smothered, and Covered, on the independent noise rock label, Amphetamine Reptile Records. While maintaining the band's signature sound and volume, 1995's Scattered... showed the band opening their rhythmic approach, with most songs inhabiting a more rock-oriented 4/4 pattern, granting the album a more spacious and controlled feel. Scattered... also contained the unlikely MTV hit video for "Scrape," featuring a series of skateboard accidents intercut with footage of the band performing live. Created for 200 dollars, it was ironically named one of MTV's Ten Funniest Videos. The band toured relentlessly and managed to secure an opening slot with metal behemoths Slayer on one of their North American headlining tours. Shortly after, the trio made another label switch to Relapse Records and began constructing its final album, the ironically titled Occupational Hazard. While on a press tour in Europe only a month prior to the disc's release, Spencer was brutally attacked by street thugs and left for dead on the streets of Vienna, Austria. After emergency surgery, he returned to the touring arena. Though Unsane temporarily disbanded in 2000, they returned a few years later with a compilation (Lambhouse) and an original album, 2005's Blood Run. Visqueen, the group's sixth studio long-player, was issued in 2007 via Mike Patton's Ipecac Recordings. It was followed in 2012 by Wreck, issued by the iconic punk label Alternative Tentacles, and in 2017, Unsane came roaring back with Sterilize, which saw the group working with Los Angeles-based metal imprint Southern Lord.