Though it ultimately must be considered an interim vehicle for singer/songwriter/keyboardist/guitarist Steve Winwood, Traffic was a successful group that followed its own individual course through the rock music scene of the late '60s and early '70s. Beginning in the psychedelic year of 1967 and influenced by the Beatles, the band turned out eclectic pop singles in its native Great Britain, though by the end of its first year of existence it had developed a pop/rock hybrid tied to its unusual instrumentation: At a time when electric guitars ruled rock, Traffic emphasized Winwood's organ and the reed instruments played by Chris Wood, especially flute. After Dave Mason, who had provided the band with an alternate folk-pop sound, departed for good, Traffic leaned toward extended songs that gave its players room to improvise in a jazz-like manner, even as the rhythms maintained a rock structure. The result was international success that ended only when Winwood finally decided he was ready to strike out on his own.
Steve Winwood (born May 12, 1948) first attracted attention when, at the age of 15, he and his older brother Muff formed a band in their native Birmingham, England, with Spencer Davis and Pete York, eventually called the Spencer Davis Group. They were signed by record executive Chris Blackwell, founder of Island Records, and began recording in 1964. As the band's vocalist, Winwood received the lion's share of attention. By the time he and his brother quit the group in April 1967, the Spencer Davis Group had amassed four Top Ten singles and three Top Ten albums in the U.K., two of those singles also reaching the Top Ten in the U.S.
Still not yet 19 years old, Winwood formed Traffic with three 22-year-old friends who had played in lesser-known bands: drummer/singer Jim Capaldi (August 24, 1944 - January 28, 2005), singer/guitarist Mason (born May 10, 1944), and Wood (June 24, 1944 - July 12, 1983). In the spirit of the times (and despite Winwood's prominence), the group was intended to be a cooperative, with the members living together in a country cottage in Berkshire and collaborating on their songs. Blackwell quickly signed them and released their debut single, "Paper Sun," which peaked in the U.K. Top Five in July 1967 and also spent several weeks in the lower reaches of the charts in America, where Blackwell licensed it to United Artists, as he had the Spencer Davis Group's recordings.
Meanwhile, as Traffic recorded material for its debut album during the summer of 1967, its communal outlook was disrupted by Mason, who, unlike Winwood (a composer who needed help with lyrics and therefore tended toward collaboration), was capable of writing songs on his own and did so. The success of "Paper Sun" encouraged Blackwell to release a follow-up single quickly, and he chose "Hole in My Shoe" (written and sung by Mason) as the most likely candidate among the songs Traffic had recorded so far. It became an even bigger hit than "Paper Sun," almost topping the British charts in October, but that didn't sit well with Winwood, who felt it was unrepresentative of the sound he wanted for Traffic. The group's third single was "Here We Go Round the Mulberry Bush," the title song from a motion picture, which became their third British Top Ten hit in December, the same month that their debut album, Mr. Fantasy, was released. It, too, earned a Top Ten ranking in January 1968, but by then Mason had left Traffic. A fourth single, "No Face, No Name, No Number," culled from the album, made the British Top 40 in March, the month that Traffic debuted as a live attraction in the U.S., where Mr. Fantasy (initially titled Heaven Is in Your Mind) reached the Top 100.
Traffic encountered two problems as a trio. First, given its unusual instrumentation, it had difficulty on-stage doing without a player like Mason, who could handle the bass guitar work. In his absence, Winwood was forced to fill in the bass sound by playing the organ's bass pedals with his feet while simultaneously playing the organ keyboards with his hands and singing. Second, without a prolific writer like Mason, the group had more difficulty coming up with enough new material to satisfy its contractual commitments. As a result, Winwood, Capaldi, and Wood reconciled with Mason, who rejoined Traffic in the spring of 1968 and contributed heavily to the band's second album, Traffic, writing half of the songs, among them "Feelin' Alright?," which went on to become a rock standard, particularly after Joe Cocker's 1969 cover version became an American Top 40 hit in 1972.
Traffic was released in October 1968, and the band went on tour in the U.S. to promote it. But just after the start of the tour, Winwood, Capaldi, and Wood fired Mason. Then, at the conclusion of the tour, Winwood withdrew, announcing the breakup of Traffic at the beginning of 1969. These events notwithstanding, the album reached the U.K. Top Ten and the U.S. Top 20. And breakup or no, Winwood was contracted to Island and United Artists for five albums, of which only two had been delivered. Thus, in April 1969, the labels released Last Exit, a collection of non-LP singles sides, outtakes, and live recordings. It was another Top 20 success in America.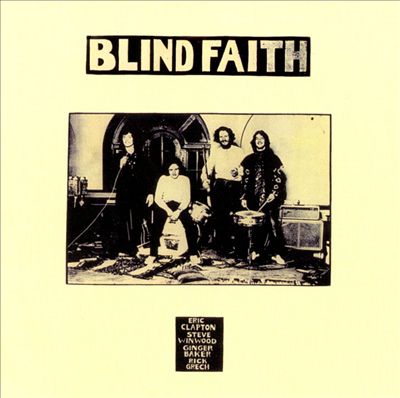 Meanwhile, Capaldi and Wood rejoined Mason along with keyboardist Wynder K. Frog in the short-lived band Wooden Frog, which never recorded, and Winwood teamed with former Cream members Eric Clapton and Ginger Baker as well as former Family member Ric Grech (November 1, 1946 - March 16, 1990) in Blind Faith. This highly touted supergroup made one album, Blind Faith, which topped the charts in the U.S. and U.K., and played one American tour before breaking up. Still owing his record labels two albums, Winwood began work on a solo record in early 1970, but quickly brought in Capaldi and Wood and turned it into a Traffic LP. John Barleycorn Must Die was released in June 1970. In the U.S., it was a gold-selling Top Ten hit; in the U.K. it reached the Top 20.
Embarking on extensive touring, Traffic expanded its lineup, adding Ric Grech on bass. In the spring of 1971, in anticipation of British and American touring, drummer Jim Gordon, formerly of Derek and the Dominos, was brought in, as was percussionist Reebop Kwaku Baah. Also joining for a handful of U.K. dates was Dave Mason, who had in the meantime become a solo star with his 1970 album Alone Together. The band was able to work off its contractual commitment with a live album from this lineup, Welcome to the Canteen, released in September. Although it failed to make the U.K. charts, it reached the Top 40 in America.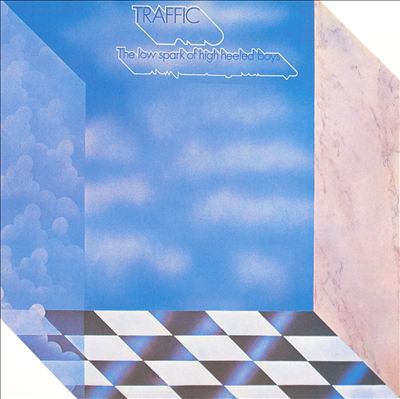 Re-signed to Island, which began releasing albums in the U.S. as well as the U.K., Traffic quickly followed in November with the studio album The Low Spark of High Heeled Boys, which reached the American Top Ten and sold a million copies, though, in an indication of the group's increasingly international focus, didn't even chart back home in Britain. A winter 1971-1972 tour was aborted by Winwood's poor health (he was later revealed to be suffering from peritonitis), and Grech and Gordon left the band, while Capaldi recorded his debut solo album, Oh How We Danced; it reached the American Top 100.
In the fall of 1972, with Winwood recovered, Traffic convened to record a new album, adding drummer Roger Hawkins and bassist David Hood, members of the studio band at the famed Muscle Shoals recording studio. (Keyboardist Barry Beckett, another Muscle Shoals alumnus, played with the band live.) Shoot Out at the Fantasy Factory, released in January 1973, reached the American Top Ten and went gold. The world tour that promoted it was chronicled on Traffic: On the Road, released in October 1973. At the end of the tour, the Muscle Shoals musicians returned home and Kwaku Baah also left Traffic, which recruited bassist Rosko Gee.
Capaldi released a second solo album, Whale Meat Again, in the summer of 1974; "It's All up to You" from it reached the U.K. Top 40. With Traffic, he recorded a new album, When the Eagle Flies, released in September. It was the band's fourth consecutive studio album to reach the American Top Ten and go gold, and the group toured to support it, but at the conclusion of the tour Traffic silently disbanded.
With a headstart on a solo career, Capaldi scored a Top Five hit in the U.K. in 1975 with a cover of "Love Hurts" from his third album, Short Cut Draw Blood. (The single charted in the U.S., but lost out to a competing version by Nazareth.) Along with former Santana drummer Michael Shrieve, Winwood participated prominently in Japanese percussionist Stomu Yamashta's concept album Go, which made the Top 100 in the U.S. in 1976. In 1977, he finally made his solo bow, releasing the modestly successful album Steve Winwood.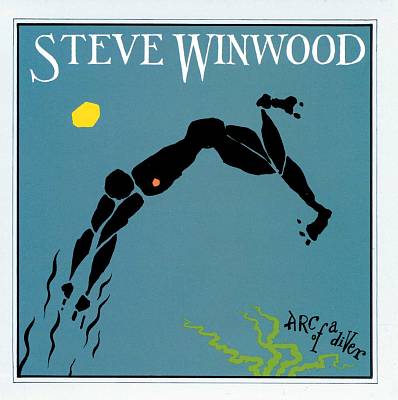 A three-and-a-half year silence ensued, broken by the 1980 release of Arc of a Diver, which hit the American Top Five and went platinum, paced by the Top Ten single "While You See a Chance." 1982's Talking Back to the Night was a commercial disappointment, but Winwood had the greatest success of his career with 1986's Back in the High Life, a multi-million seller that threw off four Top 20 singles, among them the chart-topping "Higher Love." In 1987, "Valerie," a remixed version of a song from Talking Back to the Night, hit the Top Ten. 1988's Roll With It was another multi-platinum seller for Winwood, with both the album and the title song topping the charts. But Refugees of the Heart (1990) was less successful.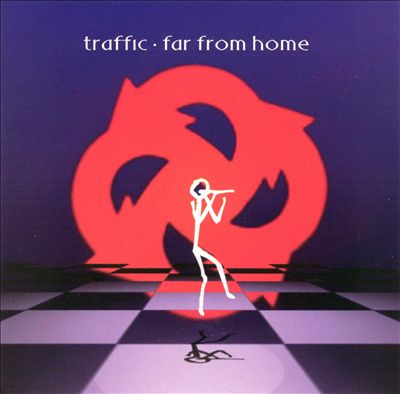 In 1994, Winwood announced a reunion with Capaldi (Wood had died of liver failure), who had continued to record solo albums with diminishing success. The two made a new album, Far from Home, and toured as Traffic during the summer. The album quickly reached the U.S. and U.K. Top 40, but did not sell well, and the tour also performed disappointingly, signaling another retirement of the Traffic name. Nevertheless, the 1967-1974-era band continued to enjoy significant status as a classic rock act, its albums earning CD reissues along with the release of compilations like Smiling Phases (1991) and Feelin' Alright: The Very Best of Traffic (2000). Capaldi's death on January 28, 2005, appeared to put an end to the band.