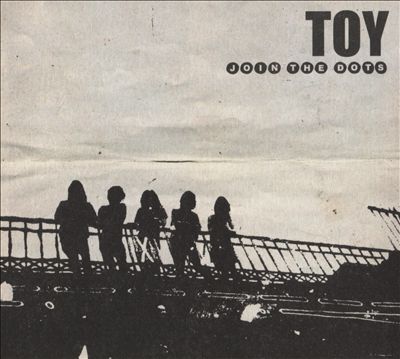 London's TOY borrow from shoegaze, Krautrock, and classic psychedelia to make pulsating, absorbing music. After laying down the foundations of their hypnotic style with their self-titled 2012 debut, the band took that sound in different directions: 2013's Join the Dots added a crystalline sheen, while 2016's Clear Shot introduced elements of folk and film scores. By the time they released 2019's self-produced Happy in the Hollow, TOY had proved themselves to be experts at making eclectic, atmospheric sounds.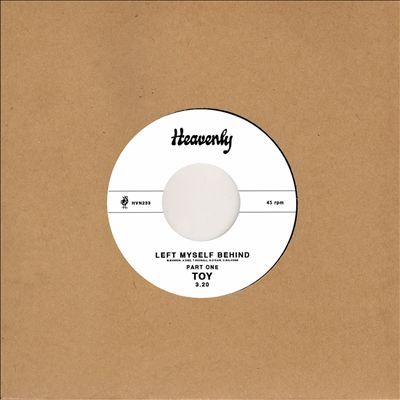 Vocalist/guitarist Tom Dougall, guitarist Dominic O'Dair, and bassist/vocalist Maxim Barron formed TOY in 2010, after the end of their previous band, Joe Lean & the Jing Jang Jong. The group's initial lineup also included keyboardist Alejandra Diez and drummer/vocalist Charlie Salvidge, a former member of the punk band Mudfite. Soon after forming, TOY moved from Brighton, England, to London, and signed to Heavenly Records. The label released the band's 2011 debut single, Left Myself Behind, in a limited edition of 100 copies that sold out in a day. The following year, they issued the singles Motoring and Lose My Way before releasing their self-titled debut album. Recorded with producer Dan Carey in two weeks, TOY appeared in September 2012. To make their second album, 2013's Join the Dots, the band reunited with Carey but spent twice as long refining their hypnotic psych-pop.
For their next project, TOY collaborated with Bat for Lashes' Natasha Khan and Carey as Sexwitch, whose self-titled debut album arrived in 2015. That year, Diez left the group, and Max Oscarnold -- also of Proper Ornaments -- joined as TOY's new synth player. Late that year, the band went into the studio with producer David Wrench and recorded a set of songs inspired by folk, electronic, and film music greats spanning Bernard Herrmann, the BBC Radiophonic Workshop, and the Incredible String Band. The result was Clear Shot, which arrived in October 2016 and featured mixing work by Chris Coady. Later that year, the band issued the Spellbound EP, which collected unreleased tracks from the Clear Shot sessions.
TOY continued to expand their horizons with their fourth album, Happy in the Hollow. Recorded at their home studio as well as Carey's Studio B, it delved into post-punk and acid folk and marked the group's first self-produced music. Tough Love Records released the album in January 2019. The band followed it with that November's Songs of Consumption, a mini-album of stripped-down covers of songs by the Stooges, Serge Gainsbourg, John Barry, and more.