An emotive, gospel- and R&B-influenced singer/songwriter, Tori Kelly initially attracted fans online before gaining wider fame with her 2012 independent breakthrough Handmade Songs by Tori Kelly. Buoyed by the hit single "Should've Been Us," Kelly's major-label follow-up, 2015's Unbreakable Smile, fared even better, landing at number two on the Billboard 200. Since then, she has further embraced her Christian faith, as heard on 2018's Hiding Place, which won the Grammy Award for Best Gospel Album.
Victoria Loren Kelly was born in Wildomar, California on December 14, 1992 into a musical household -- her father sang and played bass, her mother was proficient on keyboards and saxophone -- and Kelly grew up listening to gospel and was influenced by pop and R&B acts such as Jeff Buckley, Lauryn Hill, and Jill Scott. Kelly developed ambitions to be a professional musician at an early age, and when she was ten, she appeared on the TV talent competition Star Search. In 2004, she was a contestant on America's Most Talented Kids, winning in her first appearance and moving on to the championship tournament. Her appearance on America's Most Talented Kids led to a deal with Geffen Records, but she and the label parted ways before she could release any material.
After auditioning for American Idol but failing to make the final 24, Kelly embraced a new approach; she had been learning to play guitar and started working on original songs and recording them on her personal computer. She posted videos of her performances on YouTube, and through word of mouth she developed a significant following; in time, her page had close to 700,000 subscribers and her cover of Frank Ocean's "Thinkin' 'Bout You" was viewed 17 million times. Kelly proved there were paying customers among her new fan base when she digitally released a self-recorded album, Handmade Songs by Tori Kelly, which featured her playing most of the instruments; the record sold well enough to hit number nine on the Billboard Heatseekers chart and number six on Soundscan's New Artist tally. Kelly followed the success of her debut with a series of live dates, headlining clubs and theaters and opening at larger venues for Jewel and Ed Sheeran. Scooter Braun, who helped guide Justin Bieber and Carly Rae Jepsen to stardom, became Kelly's manager, and she scored a contract with Capitol, which released her EP Foreword in the fall of 2013.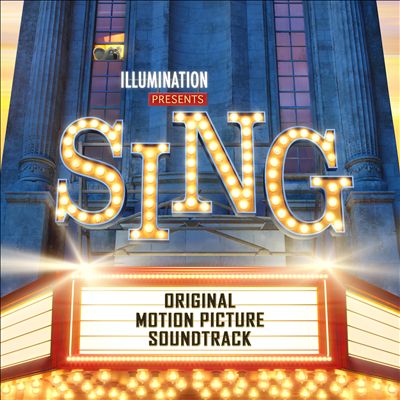 In 2015, Kelly released her debut full-length album, Unbreakable Smile, which featured production from Max Martin (Kelly Clarkson, P!nk, Ellie Goulding) and included the singles "Nobody Love" and "Should've Been Us." An immediate success, Unbreakable Smile reached number two on Billboard's Top 200, netting Kelly a Grammy nomination for Best New Artist. The following year, she made her film debut voicing a character in the movie Sing. In the summer of 2016, she released the YouTube single "Blink of an Eye" in tribute to her slain friend Christina Grimmie.
In 2018, Kelly issued her third studio album, Hiding Place, which found her more outwardly expressing her Christian faith and embracing a gospel-influenced sound. Included on the set was the Kirk Franklin-produced single "Help Us to Love," featuring Anthony Hamilton's the Hamiltones. The album earned Kelly two Grammy Awards, including Best Gospel Album and Best Gospel Performance/Song for "Never Alone." She returned in August 2019 with the Jimmy Napes-produced Inspired by True Events. Included on the album were the singles "Sorry Would Go a Long Way" and "Change Your Mind." In early 2020, she teamed up with for KING & COUNTRY and Kirk Franklin on the single "Together," followed later in the year by an EP called Solitude. Kelly also released her first holiday-themed album in 2020. Produced by Babyface, the Grammy-nominated A Tori Kelly Christmas featured her takes on seasonal classics like "Silent Night" and "Joy to the World."