Few rock guitarists in the 1990s were as groundbreaking as Tom Morello, who incorporated myriad styles into his own playing, which spread across a number of bands and solo projects into the 21st century. His trademark style -- elastic slapping, atmospheric distortion, and effects that resembled turntable scratching -- was a crucial component of Rage Against the Machine's rap-metal sonic attack in the late '90s, helping launch Morello and the band to Grammy-winning, multi-platinum success. Outside of that influential outfit, Morello's signature guitar could be heard in supergroups Audioslave, Prophets of Rage, and Street Sweeper Social Club. Additionally, Morello is a vocal political activist and solo artist who first performed as the Nightwatchman before using his given name for projects like 2021's companion albums The Atlas Underground Fire and The Atlas Underground Flood.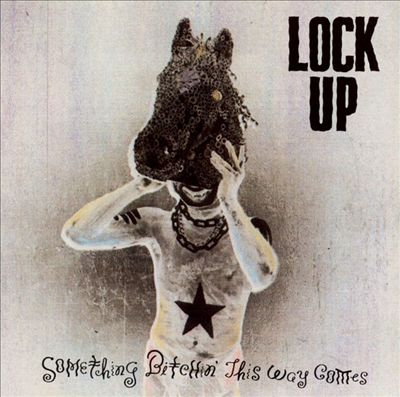 Born in Harlem on May 30, 1964, Morello was raised by his mother (who, decades later, would help create the anti-censorship organization Parents for Rock & Rap) in Libertyville, Illinois. As a teenager, he became infatuated with both rock music and politics, and was almost entirely self-taught on guitar (in fact, he learned the most about the instrument while practicing up to eight hours a day during a stint at Harvard University, where he majored in political science). Upon graduation, Morello relocated to the Los Angeles area, where he decided to try and make a career out of music (making ends meet by working for a spell as a California senator's secretary). By the late '80s, Morello was a member of L.A. rockers Lock Up, who inked a deal with Geffen and issued a lone album, 1989's Something Bitchin' This Way Comes. When the record sank without a trace upon release, the group broke up.
But Morello already had plans for his next project, which would be more thought-provoking and politically minded (taking a cue from such respected artists as the Clash and Public Enemy) and harder-edged musically. With Morello joined by vocalist/rapper Zack de la Rocha, bassist Tim Commerford, and drummer Brad Wilk, Rage Against the Machine were born in 1991. Over the course of a four-album career -- 1992's self-titled release (an album that many point to as the trailblazer for the heavy metal/rap style, inspiring countless other bands in its wake), 1996's Evil Empire, 1999's The Battle of Los Angeles, and 2000's all-covers Renegades -- Rage Against the Machine became one of rock's leading (and most confrontational) bands. But rumors of friction between de la Rocha and the rest of the members persisted (stemming from the fact that the frontman wanted to issue a solo album), and shortly before the release of the fourth album, de la Rocha left the group. Undeterred, Morello and the rest of the Rage members enlisted the services of former Soundgarden frontman Chris Cornell, forming the group Civilian, which would later be redubbed Audioslave. Together, the quartet issued a trio of Top Ten albums (Audioslave, Out of Exile, and Revelations) from 2002 to 2006 before disbanding in 2007.
In addition to his work with his primary bands, Morello has lent his playing (and in some cases, production) talents to recordings by a variety of other artists including KRS-One, the Prodigy, Wu-Tang Clan, Cypress Hill, Johnny Cash, Tool, Bruce Springsteen, Primus, and Run-D.M.C.
Morello also performs solo material under his political folk alter ego, the Nightwatchman. Inspired by a number of demonstrations and protests in the U.S. and abroad, Morello issued his Nightwatchman debut, One Man Revolution, in 2007. His sophomore album, The Fabled City, followed in 2008. Once again produced by Brendan O'Brien, The Fabled City featured appearances by Serj Tankian, Shooter Jennings, and Perry Farrell. The third Nightwatchman set, Union Town, was released in the summer of 2011 with all profits going to the America Votes Labor Unity Fund. The EP included three Morello originals and five standards, including the full-length version of Woody Guthrie's "This Land Is Your Land" with the -- usually -- censored verse intact. Morello, once again as the Nightwatchman, followed the disc with the full-length World Wide Rebel Songs, released later in 2011 on New West.
Morello's next project, yet another supergroup, continued his vocal political stance while returning the guitarist to the funk and hip-hop roots he first delivered with Rage Against the Machine. Formed in 2016, Prophets of Rage recruited Rage and Audioslave members Commerford and Wilk, Public Enemy's Chuck D and DJ Lord, as well as Cypress Hill emcee B-Real. The rap-rock sextet debuted with the EP The Party's Over before issuing the full-length Prophets of Rage (Fantasy) in 2017.
The next year, Morello recruited a star-studded list of cross-genre guests for his fifth solo album, The Atlas Underground. In addition to electronic acts Knife Party, Steve Aoki, and Bassnectar, he enlisted rap icons Big Boi, Killer Mike, GZA, and RZA, as well as Portugal. The Man, K. Flay, Gary Clark, Jr., and many more. 2019 saw the arrival of the single "Can't Stop the Bleeding," which featured Gary Clark, Jr. and Gramatik. His collaborative work carried over into the new decade with "Stand Up," a single featuring Morello, Shea Diamond, Dan Reynolds, and the Bloody Beetroots.
In 2020, a Rage Against the Machine reunion tour was sidelined by the outbreak of the COVID-19 pandemic, but Morello kept busy. That October, he published an expansive photo memoir, Whatever It Takes, which chronicled his long and storied career through both images and reflections on his personal activism and sonic work. Later, in 2021, he collaborated with the Pretty Reckless ("And So It Went") and Pussy Riot ("Weather Strike"). In August of that year, Morello shared the lead single from his upcoming sixth solo album, a cover of AC/DC's "Highway to Hell" that included guest cameos from Bruce Springsteen and Eddie Vedder. Titled The Atlas Underground Fire, the LP arrived that October. In addition to the superstar guests from the first single, the record also included contributions from Bring Me the Horizon, Chris Stapleton, Damian Marley, Sama' Abdulhadi, and many others. Just weeks later, Morello released companion album The Atlas Underground Flood, a counterpart to The Atlas Underground Fire that was also heavy on guest contributors like IDLES, Ben Harper, San Holo, Metallica's Kirk Hammett, and many others. In interviews, Morello said the two albums were his personal version of a massive double album statement like the Clash's London Calling.