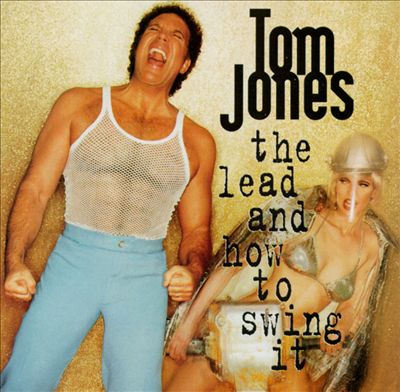 Tom Jones is one of the most popular vocalists to emerge from the British Invasion. From the mid-'60s on, Jones has sung nearly every form of popular music -- from pop, rock, show tunes, and country to dance, techno, and more -- while his vocal style, a full-throated, robust baritone with little regard for nuance or subtlety, remained a swaggering constant. Mid-'60s songs like "It's Not Unusual" and "What's New Pussycat" registered on the charts, as did inimitable readings of country classics such as "Green, Green Grass of Home" later in the decade. As his career rolled along, Jones became a favorite in Las Vegas, had a hit with an Art of Noise-produced cover of Prince's "Kiss" in 1988, and released albums that ranged from the slick dance-pop of 1994's The Lead and How to Swing It to 2010's Praise & Blame, a collection of covers that paved the way for a string of releases that found Jones digging into the modern American Songbook. His taste for exploration led him to cover songs by relatively obscure artists like Billy Joe Shaver and the Milk Carton Kids, while 2021's Surrounded by Time showed the influence of Radiohead. No matter the style or song, Jones' powerful, one-of-a-kind voice is instantly recognizable and his passion for performing has never dimmed.
Born Thomas John Woodward in Wales, Jones began singing professionally in 1963, performing as Tommy Scott with the Senators, a Welsh beat group. In 1964, he recorded a handful of solo tracks with record producer Joe Meek and shopped them to various record companies to little success. Later in the year, Decca producer Peter Sullivan discovered Tommy Scott performing in a club and directed him to manager Phil Solomon. It was a short-lived partnership and the singer soon moved back to Wales, where he continued to sing in local clubs. At one of the shows, he gained the attention of former Viscounts singer Gordon Mills, who had become an artist manager.
Mills signed Scott, renamed him Tom Jones, and helped him record his first single for Decca, "Chills and Fever," which was released in late 1964. The track didn't chart, but "It's Not Unusual," released in early 1965, became a number one hit in the U.K. and a Top Ten hit in the U.S. The heavily orchestrated, over-the-top pop arrangements perfectly meshed with Jones' swinging, sexy image, guaranteeing him press coverage, which translated into a series of hits, including "Once Upon a Time," "Little Lonely One," and "With These Hands." During 1965, Mills also secured a number of film themes for Jones to record, including the Top Ten hit "What's New Pussycat?" (June 1965) and "Thunderball" (December 1965).
Jones' popularity began to slip somewhat by the middle of 1966, causing Mills to redesign the singer's image into a more respectable, mature, tuxedoed crooner. He also began to sing material that appealed to a broad audience, like the country songs "Green, Green Grass of Home" and "Detroit City." The strategy worked, as he returned to the top of the charts in the U.K. and began hitting the Top 40 again in the U.S. For the remainder of the '60s, he scored a consistent string of hits in both Britain and America. At the end of the decade, Jones relocated to America, where he hosted the television variety program This Is Tom Jones. Running between 1969 and 1971, the show was a success and laid the groundwork for the singer's move to Las Vegas in the early '70s. Once he moved to Vegas, Jones began recording less, choosing to concentrate on his lucrative club performances. After Gordon Mills died in the late '70s, Jones' son, Mark Woodward, became the singer's manager. The change in management prompted Jones to begin recording again. This time, he concentrated on the country market, releasing a series of slick Nashville-styled country-pop albums in the early '80s that earned him a handful of hits.
Jones' next image makeover came in 1988, when he sang Prince's "Kiss" with the electronic dance outfit the Art of Noise. The single became a Top Ten hit in the U.K. and reached the American Top 40, which led to a successful concert tour and a part in a recording of Dylan Thomas' voice play, Under Milk Wood. The singer then returned to the club circuit, where he stayed for several years. In 1993, Jones performed at the Glastonbury Festival in England, where he won an enthusiastic response from the young crowd. Soon, he was on the comeback trail again, releasing the alternative dance-pop album The Lead and How to Swing It in the fall of 1994; the record was a moderate hit, gaining some play in dance clubs. Jones enjoyed an even bigger hit with 1999's Reload, which featured duets with an array of contemporaries and those he influenced.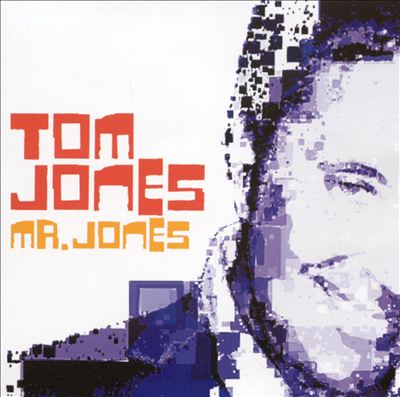 Three years later, he worked with Wyclef Jean to produce Mr. Jones, and in 2004 issued another collaboration, Tom Jones and Jools Holland, before 2006 saw the Queen award him a knighthood. In 2008, he released another commercial and critical success, 24 Hours, which featured Jones' classic sound backed by contemporary productions from Future Cut, Nellee Hooper, and Betty Wright. His 2010 release Praise & Blame went in a completely different direction, filled with a stripped-down sound from producer Evan Johns and American Songbook material from the likes of Bob Dylan, John Lee Hooker, and Billy Joe Shaver, along with some traditional gospel and blues numbers. Johns would return to produce 2012's Spirit in the Room, but this time the material was more contemporary, with songs coming from Tom Waits, Paul Simon, Leonard Cohen, Paul McCartney, the Low Anthem, and others.
Both Praise & Blame and Spirit in the Room earned Jones some of the best reviews of his career. This, in turn, paved the way to a new phase of regular prime-time U.K. TV exposure for the Welshman when he joined will.i.am, Jessie J, and Danny O'Donoghue on a panel of judges for the debut season of The Voice UK in 2012, and held his position on the show through 2015's season four. In October of that year, the U.K.'s Michael Joseph published Jones' autobiography, Over the Top and Back: The Autobiography, with its U.S. arrival coming via Blue Rider Press a month later. A companion album, Long Lost Suitcase, was also released that autumn. It continued in the vein of his prior two efforts in drawing on influences, this time with songs by Hank Williams, Willie Nelson, the Rolling Stones, and the Milk Carton Kids, among others, and was again produced by Johns.
Following a five-year break from recording after the passing of his wife of 59 years, Linda, Jones again managed to find new ways to express himself upon his return to the studio. The resulting record, 2021's Surrounded by Time, was co-produced by Johns and Jones' manager and son Mark Woodward. Its track list featured writing credits from Bob Dylan and Yusuf alongside a collaboration with Michael Kiwanuka and a Radiohead-esque cover of Todd Snider's "Talking Reality Television Blues." It also contained a cover of Bobby Cole's 1967 ballad "I'm Growing Old" -- the jazz singer had given it to Jones in 1972. Jones loved the song but felt he was too young to record it. He promised the composer he would cut it when he reached 80.