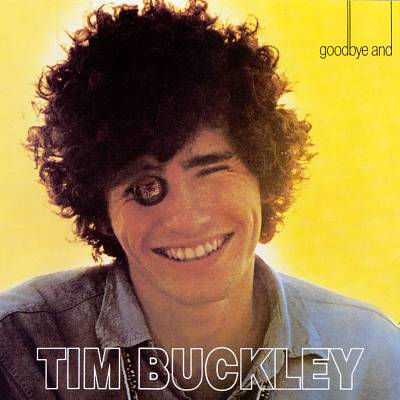 One of the great rock vocalists of the 1960s, Tim Buckley drew from folk, psychedelic rock, and progressive jazz to create a considerable body of adventurous work in his brief lifetime. His multi-octave range was capable of not just astonishing power but great emotional expressiveness, swooping from sorrowful tenderness to anguished wailing. His restless quest for new territory was creatively satisfying but worked against him commercially; by the time his fans had hooked into his latest album, he was onto something else entirely, both live and in the studio. However, his eclecticism has also ensured a durable fascination with his work that has engendered a growing posthumous cult for his music, often with listeners who were too young (or not around) to appreciate his music while he was active. His self-titled 1966 debut captured his folk influences beautifully, and 1967's Goodbye and Hello found him embracing psychedelic textures in the wake of the Beatles' Sgt. Pepper. With 1969's Blue Afternoon, Buckley added jazz instrumentation to his palette, and 1970's Starsailor is among his most boldly experimental efforts. 1972's Greetings from L.A. was a surprisingly raucous detour into funky R&B, and 1990's Dream Letter: Live in London 1968 was the first of several posthumous live discs that found Buckley following his muse through extended improvisations within his songs.
Born on February 14, 1947, in Washington, D.C., Tim Buckley spent much of his childhood in Amsterdam, New York, before his family relocated to Southern California in 1956. Buckley was a musical omnivore from an early age; he became fascinated with his parents' jazz albums when he was five years old, and his family later introduced him to blues (Bessie Smith), country (Hank Williams and Johnny Cash), and influential pop vocalists (Frank Sinatra and Judy Garland). While Buckley played football in high school, his love of music eventually took precedence, though a hand injury in one of his last games would make it difficult for him to play barre chords, which would unwittingly inform his guitar style. While in high school, he made friends with poet and musician Larry Beckett, who would become one of his songwriting partners, and Jim Fielder, a bassist who would play in a pair of band with Buckley, a rock group called the Bohemians and a folk combo, the Harlequin 3. Also during high school, Buckley entered into a short-lived marriage with his girlfriend Mary Guibert when she had a pregnancy scare. It turned out she wasn't expecting, but that soon changed, and roughly a month after the couple split following a year together, she would give birth to their son, Jeff Buckley, who said he met his father only once.
In 1965, Buckley enrolled at Fullerton College, but he dropped out after two weeks to devote himself to writing songs and playing folk clubs in Los Angeles. He gigged often enough to earn a following and some positive press, and in early 1966 he played a show where he was spotted by Jimmy Carl Black of the Mothers of Invention. Impressed, Black told Herb Cohen, the Mothers' manager, about Buckley, and Cohen took Buckley on as a client, getting him his first dates in New York City. Buckley recorded a six-song demo that made its way to Jac Holzman of Elektra Records, who wasted no time signing him to a record deal. Recorded in just three days with Holzman and Paul Rothchild producing and Jack Nitzsche providing string arrangements, 1966's Tim Buckley tempered his folk sensibilities with rock and pop accents. Not entirely happy with the debut, Buckley was given greater creative freedom on 1967's Goodbye and Hello; a growing interest in psychedelia was clearly audible in the songs and performances, as well as more challenging and personal lyrics, and it became his first album to enter the Top 200 albums charts, peaking at 171. In March 1968, Buckley was featured on the final episode of the popular TV series The Monkees, performing "Song of the Siren." That same year, he set out on his first tour outside the United States, performing for audiences in Europe and the United Kingdom.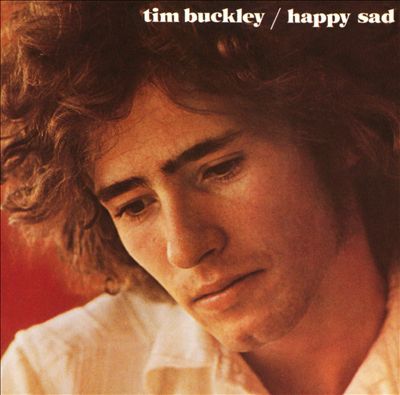 Buckley next shifted into one of his most prolific periods, releasing four albums between 1969 and 1970. Happy Sad, issued in July 1969, found him embracing his love of jazz as he stretched out on relatively lengthy pieces; it rose to 81 on the pop/rock album chart, the highest placement of his career. November 1969's Blue Afternoon added vibraphone and acoustic bass to melodies that recalled the folky tone of his early work. Lorca, appearing in May 1970, took a deep dive into experimental music, with challenging, atonal vocals and arrangements that didn't sit well with many of his fans, and November 1970's Starsailor was no more accessible, further puzzling his shrinking audience, though it would go on to become a cult favorite, with Pitchfork naming it one of the 100 Best Albums of the '70s in a 2004 feature. Making things all the more confusing, Lorca was the last album under Buckley's contract with Elektra, while Blue Afternoon, which came out six months earlier, was his first for Straight Records, a label founded by Herb Cohen and Frank Zappa. Between the daunting nature of much of the material and flooding the marketplace with four LPs in 16 months, Buckley's commercial prospects took a nosedive, and he reportedly turned to driving a taxi for a while to make ends meet.
With his career on the downturn, Buckley began drinking and drugging in excess, and hoping to win a larger audience, he once again revamped his approach. 1972's Greetings from L.A. was produced by Jerry Goldstein (who had worked with WAR and Sly Stone) and was devoted to funk-leaning R&B, with Buckley singing sexually provocative lyrics in an affected manner. While much of his old following had no idea what to make of the album, it did manage to earn him some new followers, and 1973's Sefronia followed a similar template, though his cover of Fred Neil's "Dolphins" and the two-part title track recalled past glories. 1974's Look at the Fool was the weakest album of Buckley's career, a strange mixture of his R&B/funk material and eccentric rock & roll that was seriously short on good songs and found his voice showing serious wear and tear. After the poor reception afforded Look at the Fool, he announced plans to return to the style of his most celebrated work and hit the road for a concert tour. Buckley had taken steps to leave alcohol and drugs behind, but following the final date of a successful tour, he relapsed upon returning to Los Angeles. After a bout of serious drinking, a friend offered Buckley some heroin; he overdosed, and died on June 29, 1975. He was only 28 years old.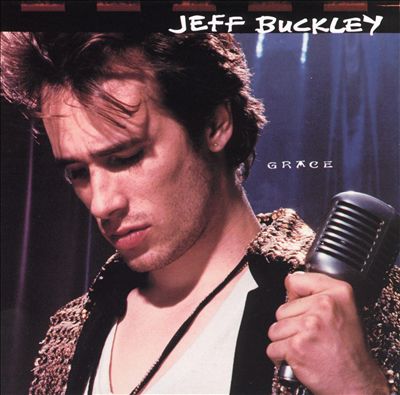 While Tim Buckley was little more than a cult figure through much of his career, his music continued to attract new fans after his passing, and artists such as This Mortal Coil, Rufus Wainwright, and Radiohead have cited Buckley as a key influence. In 1990, Herb Cohen helped arrange the release of Dream Letter: Live in London 1968, a previously unreleased concert recording that received excellent reviews and helped revive interest in Buckley's music. The success of Grace, the 1994 debut album from his son Jeff Buckley, also pointed many listeners back to Tim's recordings, and enough live albums and collections of archival material appeared that they nearly doubled the number of official albums in his catalog, with 2001's The Dream Belongs to Me: Rarities and Unreleased 1968-1973, 2009's Live at the Folklore Center, NYC: March 6, 1967, and 2019's Live at the Electric Theatre Co., Chicago, 1968 as highlights.