One of the most strikingly original bands of the college rock era and beyond, Throwing Muses unite post-punk, folk, and country in cathartic and intuitive ways. The group's stunning 1986 debut, Throwing Muses, presented their music at its most startling: Kristin Hersh's mercurial voice and lyrics drove their songs' sudden yet organic shifts in mood and tempo, while Tanya Donelly's vocals and guitar contained fleeting hints of pop sweetness. Later in the '80s and into the '90s, the band added more hooks and structure to their music. Songs such as "Dizzy" (from 1989's Hunkpapa), "Counting Backwards" (from 1991's The Real Ramona), and "Bright Yellow Gun" (from 1995's University) proved Throwing Muses could craft charting singles without sacrificing any of their character. However, the group's album sales didn't match their critical acclaim, leading Hersh to concentrate on her solo career and her power trio 50 Foot Wave. When Throwing Muses returned with 2003's raucous self-titled album, it was a rebirth on the band's own terms. Whenever they resurfaced, whether with 2013's ambitious album/book project Purgatory/Paradise or 2020's pummeling Sun Racket, it felt like an event, as well as a reminder of just how distinctive they were from their contemporaries.
Hersh and Donelly were both students at Providence, Rhode Island's Rogers High School when Throwing Muses was founded in the early '80s, but their history went back even further: The pair met in elementary school, soon becoming close friends and eventually stepsisters when Donelly's father married Hersh's mother. Donelly and Hersh learned guitar in their early teens, and quickly graduated from playing Beatles songs and pieces written by Hersh's father to writing and performing original material; Hersh began writing her own songs after a car crash left her with auditory hallucinations. Originally called Kristin Hersh and the Muses, the band's first lineup included bassist Elaine Adamedes and drummer Becca Blumen. When Blumen left, she was replaced by David Narcizo, who had only played marching and concert drums before joining the band. The borrowed drum kit he played lacked cymbals, which soon became a trademark of his style. In 1984, Throwing Muses self-released their self-titled debut EP on their own Blowing Fuses label.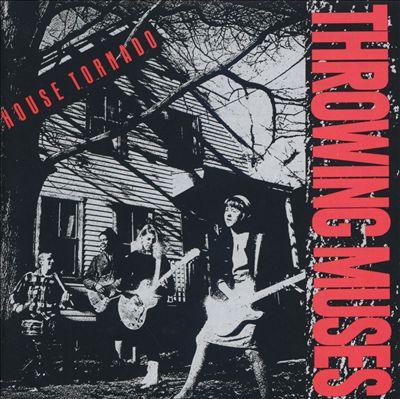 After bassist Leslie Langston joined the fold, Throwing Muses moved to Boston. The following year, they scored a college radio hit with "Sinkhole," a track from a set of demos that came to be known as The Doghouse Cassette. The producer they worked with, Gary Smith, connected them with the prestigious British label 4AD, and Throwing Muses soon became the label's first American band. Produced by Gil Norton, the group's self-titled debut album arrived in August 1986 and earned acclaim for the intense, unpredictable songs Hersh wrote as well as Donelly's more delicate contribution, "Green." The following year, Throwing Muses released a pair of EPs, starting with that January's Chains Changed. In July, they issued the Mark Van Hecke-produced The Fat Skier, which peaked at number two on the U.K. Independent Albums Chart and became the band's first release on Sire in the U.S. Throwing Muses reunited with Smith at Fort Apache Studios for their second album, March 1988's House Tornado, which they supported with a U.K. tour that featured their fellow Bostonians and labelmates Pixies as their opening act.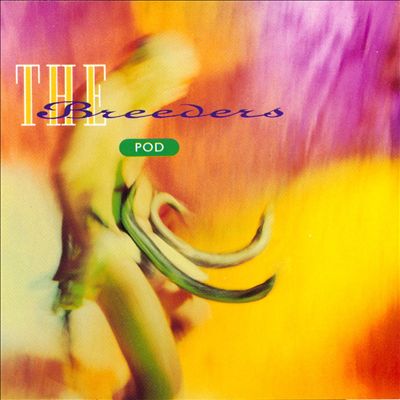 Less than a year later, Throwing Muses returned with January 1989's Hunkpapa. A slicker and more straightforward-sounding set, it reached number 59 on the U.K. Albums Chart and spawned the single "Dizzy," which hit number eight on Billboard's Modern Rock chart and 85 on the U.K. Singles Chart. That year, Donelly joined Pixies bassist Kim Deal in the Breeders, appearing on their 1990 debut album, Pod. Langston departed Throwing Muses in 1990, with bassist Fred Abong taking her place for the making of the band's fourth album. Recorded at Eldorado and Dust Bowl Studios in Los Angeles with producer Dennis Herring, The Real Ramona appeared in February 1991 and combined the polished sound of Hunkpapa with sharper songwriting. Along with peaking at number 26 on the U.K. Albums Chart, the single "Counting Backwards" rose to number 11 on the Billboard Modern Rock chart. A few months after the album's release, Donelly officially left Throwing Muses, but toured with the band in support of the record. Later that year, she formed Belly as a platform for her own songs, bringing in Abong, drummer Chris Gorman, and his guitarist brother Tom.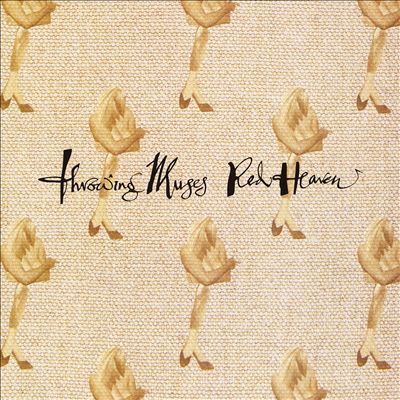 After losing half the band's lineup, Hersh and Narcizo persevered and recorded August 1992's Red Heaven. Co-produced by Throwing Muses and Steve Boyer and recorded at Fort Apache and New York's Power Station studios, the album boasted a heavier sound and included contributions from Langston and Bob Mould. Red Heaven fared especially well in the U.K., reaching number 13 on the U.K. Albums Chart while the single "Firepile" peaked at number 46. With the addition of former roadie Bernard Georges on bass, the band became a trio. Later that year, the group's live album The Curse hit number 74 on the U.K. Albums Chart. Hersh spent much of 1993 recording, both with the Muses and on her own. Her January 1994 solo debut, Hips and Makers, added another dimension to her songwriting; the album peaked at number seven on the U.K. Albums Chart, the highest placement of any of her projects. Throwing Muses' fifth full-length, University, followed in January 1995. Like Hips and Makers, it was a Top Ten hit in the U.K. and also reached number ten on the Billboard Heatseekers chart. Its single "Bright Yellow Gun" topped out at number 20 on the Billboard Modern Rock chart.
Despite the acclaim University earned, disappointing sales led Sire to drop Throwing Muses. The band continued on, returning in late 1995 to the New Orleans studio where they recorded University to make their next album. Released by 4AD, Rykodisc, and the band's own Throwing Music imprint, Limbo appeared in August 1996. Though the album reached number 36 on the U.K. Albums Chart and 34 on the Billboard Heatseekers chart and earned strong reviews, it sold poorly, and Throwing Muses disbanded in 1997 after touring in support of it. Georges and Narcizo pursued other projects while Hersh returned to her solo career, issuing the relatively polished Strange Angels and Murder, Misery, and Then Goodnight, a limited-edition collection of Appalachian folk songs, in 1998. That year also saw the release of In a Doghouse, a comprehensive collection of Throwing Muses' rarest work as well as reinterpretations of songs from their early days.
In 2000, the Muses reunited for a special event called the Gut Pageant, which featured a set from the band that marked Donelly's first performance with them in nine years as well as a solo performance by Hersh, short films by Narcizo, and a picnic lunch hosted by the group. Playing together again led Throwing Muses to re-form, and Hersh, Narcizo, and Georges recorded their next album over the course of three weekends in 2002. Arriving in March 2003 on the same day as Hersh's solo album The Grotto, Throwing Muses was a loud, raw return to form. Featuring backing vocals by Donelly, the record peaked at number 26 on the Billboard Top Indie Albums chart and at 75 on the U.K. Albums chart. Also in 2003, Hersh formed 50 Foot Wave with Georges and drummer Rob Ahlers. Conceived as a power trio, the project's self-titled debut EP came out in early 2004 and was more direct and hard-hitting than anything Hersh had created before. The full-length Golden Ocean was released a year later. For the rest of the 2000s, Hersh balanced her solo career and duties with 50 Foot Wave, releasing 2006's Learn to Sing Like a Star on her own and the Free Music (2006) and Power & Light (2009) EPs with the band.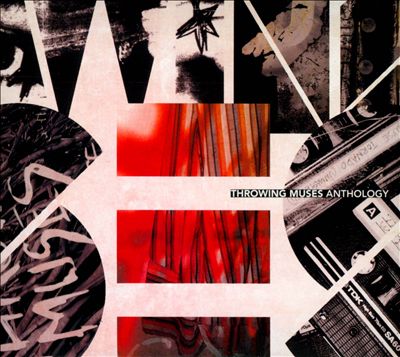 In 2011, Throwing Muses assembled Anthology, a double-disc compilation of favorites and B-sides, and toured in support of it. They delivered new music in October 2013 with Purgatory/Paradise, a sprawling 32-track album accompanied by a book designed by Narcizo. When the band toured in support of the album in early 2014, Donelly opened for them on their East Coast dates. Hersh then spent a few years with her other projects, issuing the 50 Foot Wave EP Bath White in 2016 and the solo LP Possible Dust Clouds in 2018. Throwing Muses returned in September 2020 with Sun Racket, a cathartic set of songs influenced by 50 Foot Wave's heavy, layered melodies.