Striking an imprecise balance of recklessness and heart, the Replacements were one of the most beloved bands to emerge from the American rock & roll underground of the 1980s. Hailing from Minneapolis, the Replacements careened through their early years on Twin/Tone Records, earning a reputation for beer-soaked concerts and sloppily recorded albums that sometimes disguised the sardonic wit and empathy of Paul Westerberg, their singer/songwriter and de facto leader. After winning the hearts of critics and college radio, the Replacements made a stab at the big time, signing with Sire Records and shedding founding guitarist Bob Stinson in an attempt to streamline their sound. Major commercial success never came, but their cult following remained loyal, and they reunited to the largest audiences of their career in 2014. They made a spirited debut with 1981's Sorry Ma, Forgot to Take Out the Trash, experienced a major creative breakthrough on 1984's Let It Be, and achieved their greatest commercial success with 1989's relatively polished Don't Tell a Soul.
The band was initially founded in 1979, when Paul Westerberg joined a garage punk band formed by brothers Bob (guitar) and Tommy Stinson (bass) and drummer Chris Mars. Originally called the Impediments, the Minnesota residents changed their name to the Replacements after being banned from a local club for disorderly behavior. In their early days, they sounded quite similar to Hüsker Dü, the leaders of the Minneapolis punk scene. However, the Replacements were wilder and looser than the Hüskers and quickly became notorious for their drunken, chaotic gigs. After they built up a sizable local following, the Minneapolis label Twin/Tone signed them.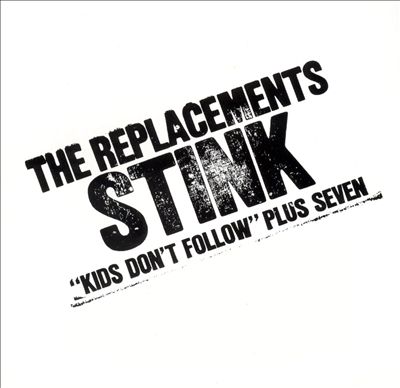 Sorry Ma, Forgot to Take Out the Trash, a sloppy hardcore collection, was released in 1981 but failed to make much of an impact on the national scene. It was followed the next year by the Stink EP, which patterned itself after their debut. It was the band's second album, 1983's Hootenanny, that first garnered attention and helped build their fan base. On Hootenanny, the group started playing around with other genres, adding elements of pop, straightforward rock & roll, country, and folk, although sometimes the eclecticism was ironic.
Hootenanny set the stage for Let It Be, the band's critical and artistic breakthrough. Released in 1984, Let It Be showed that the band had successfully expanded their musical reach and that Westerberg had grown considerably as a songwriter; he was now capable of pop like "I Will Dare," full-throttle rock & roll, and introspective ballads like "Answering Machine." Critics and fellow musicians were quick to praise the band, and they developed a large underground following. The buzz was big enough to convince Sire to sign them in 1985.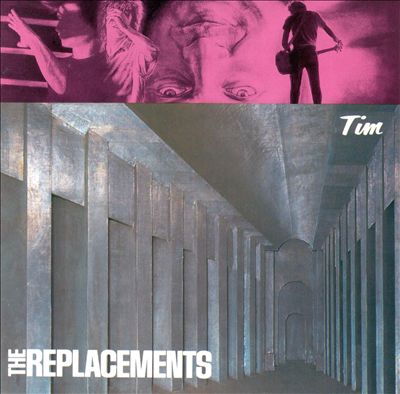 The Replacements' first major-label album, Tim, was scheduled to be produced by Westerberg's idol, Alex Chilton, but the sessions fell through and the album was produced by former Ramone Tommy Erdelyi. Upon its release in 1985, Tim garnered rave reviews that equaled those for Let It Be. Though the band was poised for a popular breakthrough, they were unsure about making the leap into the mainstream. As a result, they never let themselves live up to their full potential. The Replacements landed a spot on Saturday Night Live, but they were roaring drunk throughout their performances and Westerberg said "f*ck" on the air. Their concerts had become notorious for such drunken, sloppy behavior. Frequently, the band was barely able to stand up, let alone play, and when they did play, they often didn't finish their songs. The Replacements also refused to make accessible videos -- the video for "Bastards of Young" featured nothing but a stereo system, playing the song -- thereby cutting themselves off from the mass exposure MTV could have brought them.
After the tour for Tim, Bob Stinson was fired from the band, allegedly for his drug and alcohol addictions. The Replacements recorded their next album as a trio in Memphis, Tennessee with former Big Star producer Jim Dickinson. The resulting album, Pleased to Meet Me, was more streamlined than their previous recordings. Again, the reviews were uniformly excellent upon its spring 1987 release, but the band didn't earn many new fans. During the tour for Pleased to Meet Me, guitarist Slim Dunlap filled the vacant lead guitarist spot and he became a full-time member after the tour.
The band returned in the spring of 1989 with Don't Tell a Soul, the Replacements' last bid for a mainstream audience. The bandmembers had cleaned up, admitting that their years of drug and alcohol abuse were behind them and were now willing to play the promotional game. Don't Tell a Soul boasted a polished, radio-ready production and the group shot MTV-friendly videos, beginning with the single "I'll Be You." Initially, the approach worked -- "I'll Be You" became a number one album rock track, crossing over to number 51 on the pop charts. However, Don't Tell a Soul never really took off and failed to establish the band as a major commercial force.
Defeated by the lackluster performance of Don't Tell a Soul, Paul Westerberg planned on recording a solo album, but Sire rejected the idea. Consequently, the next Replacements album, All Shook Down, was a solo Westerberg record in all but name. Recorded with a cast of session musicians as well as the band, All Shook Down was a stripped-down, largely acoustic affair that hinted at the turmoil within the group. Chris Mars left shortly after its fall 1990 release, claiming that Westerberg had assumed control of the band; he would launch a solo career two years later. The Replacements toured in support of All Shook Down, with Steve Foley, formerly of the Minneapolis-based Things Fall Down, as their new drummer. Neither the tour nor the album were successful, and the Replacements quietly disbanded in the summer of 1991.
Tommy Stinson formed Bash & Pop the following year; in 1995, he formed a new band called Perfect. Dunlap released a solo album in 1993. Bob Stinson died on February 15, 1995 from a drug overdose. Westerberg slowly began a solo career, releasing two songs on the Singles ("Dyslexic Heart," "Waiting for Somebody") soundtrack in 1992; he also scored the film. He released his debut solo album, 14 Songs, in the summer of 1993 to mixed reviews. A partial reunion of the 'Mats took place in 2006 when Paul Westerberg, Tommy Stinson, and Chris Mars recorded two new songs for the collection Don't You Know Who I Think I Was?: The Best of the Replacements, though Mars didn't play drums, only adding backing vocals. In February 2012, Slim Dunlap suffered a massive stroke that left him unable to walk, speak, eat solid food, or play the guitar. With Dunlap requiring constant care, a number of musicians banded together to raise money for his medical bills, and Paul Westerberg and Tommy Stinson recorded an EP of cover tunes, Songs for Slim, under the name the Replacements. (Mars didn't play on the sessions, but he did contribute cover artwork.) With Dunlap's approval, Westerberg and Stinson assembled a new lineup of the Replacements, featuring Dave Minehan on guitar and Josh Freese on drums, both of whom had worked on Westerberg's solo projects.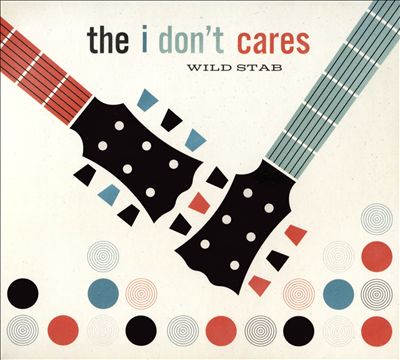 The Replacements returned to the stage in August 2014 to headline the Toronto Riot Fest, soon followed by Riot Fest dates in Chicago and Denver. They played a handful of concerts and festival appearances, and began work on a new album. However, tensions between Stinson and Westerberg began to simmer during a spring 2015 tour, and in June 2015, at the end of their set at the Primavera Sound Festival in Portugal, Westerberg announced the Replacements had just played their last show. He soon formed a new group with Juliana Hatfield, the I Don't Cares, releasing the album Wild Stab in January 2016. Two months later, author Bob Mehr published the book Trouble Boys: The True Story of the Replacements, a well-researched study of the group's rise and fall. Meanwhile, Stinson resuscitated Bash & Pop, putting together a new edition of the band and releasing the album Anything Could Happen in January 2017. With Westerberg and Stinson's projects feeding a revived interest in the Replacements, in October 2017 Rhino Records released For Sale: Live at Maxwell's 1986, a previously unreleased professional recording of a New Jersey club show that the band performed only a few months before Bob Stinson was fired. Two years later, Rhino released Dead Man's Pop, a four-disc box set that explored the Don't Tell a Soul sessions. It contained Matt Wallace's original mix of Soul, a disc of outtakes and the full concert excerpted on the Inconcerated EP. A year after Dead Man's Pop, the Replacements released an expanded three-CD/one-LP box set of Pleased to Meet Me, filled with outtakes, alternate versions, and rough mixes. Another elaborate box set from Rhino followed in 2021, this time an expanded edition of Sorry Ma, Forgot to Take Out the Trash, which included demos, outtakes, and a previously unreleased concert recorded for radio play.