The Pointer Sisters were as chameleonic as David Bowie, if not more so. The sibling group backed Grace Slick and Boz Scaggs, made stops at Sesame Street and the Grand Ole Opry, won a country Grammy, and appeared in the movie Car Wash, all before scoring four consecutive Top Ten Billboard Hot 100 hits in the mid-'80s. From their early-'70s releases on Blue Thumb through their '80s commercial run on Planet and RCA, the Pointers moved through boogie-woogie, bebop, blues, country, funk, disco, soft rock, electro-pop, hard rock, and several other subgenres as if they were all second nature. The sisters covered Willie Dixon, were covered by Elvis Presley, and released 15 Top 40 Hot 100 singles while sustaining a steady presence on the R&B, club, and adult contemporary charts.
Ruth, Anita, Bonnie, and June Pointer grew up in Oakland, California, daughters of a mother and reverend father who encouraged gospel singing and forbade blues and rock & roll. They developed their love for various forms of secular music through visits and slumber parties at the homes of friends, where they could listen to music and watch programs like American Bandstand and The Ed Sullivan Show. The sisters' public performances were limited to church, but once they were older, Bonnie and June formed a duo and were eventually joined by Anita; they provided background vocals for a number of artists, including Grace Slick, Boz Scaggs, and Sylvester. While performing with Walter Bishop, they caught the eyes and ears of the Atlantic label, which released the Pointer Sisters' first two singles: 1971's Honey Cone-like "Don't Try to Take the Fifth" and the following year's "Destination No More Heartaches." Neither song charted, but their abundant potential was obvious.
By the end of 1972, the group was a quartet that also featured Ruth. The Pointers left Atlantic for Blue Thumb, where they released five eclectic albums: The Pointer Sisters (1973), That's a Plenty (1974), Live at the Opera House (1974), Steppin' (1975), and Having a Party (1977). Among the hit singles from these releases were the empowering "Yes We Can Can" (written by Allen Toussaint), "How Long (Betcha Got a Chick on the Side)" (a Toussaint-flavored song written by Bonnie and Anita with David Rubinson), and "Going Down Slowly" (a grinding take on Toussaint's "Going Down"). The most successful song of all was "Fairtyale," a Bonnie- and Anita-penned departure into country music that peaked at number 13 on the Hot 100. This enabled the Pointers to perform at the Grand Ole Opry -- the first African-American vocal group to do so -- and the song also won the 1974 Grammy for Best Country Vocal Performance by a Duo or Group. It was covered by Elvis Presley. The same year Having a Party was issued, the popular children's television program Sesame Street first aired a classic animated segment called Pinball Number Count, which featured vocals the Pointers recorded several years earlier.
Between the release of Having a Party and the end of 1977, June and Bonnie departed from the group, with the latter initiating a solo career. Ruth and Anita signed a deal with producer Richard Perry's Elektra-affiliated Planet label, and June re-joined in time to record Energy (1978), which featured a cover of Sly & the Family Stone's "Everybody Is a Star" and the Toussaint-written "Happiness" (the group's first single to hit the disco chart) but was otherwise rooted in rock, with interpretations of Steely Dan, Bob Welch-era Fleetwood Mac, and the Doobie Brothers, along with the second released recording -- following a version by Robert Gordon -- of Bruce Springsteen's "Fire," a song intended for Elvis Presley. The Pointers took it to number two on the Hot 100 chart. The rest of the group's years with Perry and Planet were extremely successful, culminating with 1983's Break Out, an album that went multi-platinum due to a string of four state-of-the-art dance-pop singles. "Automatic," "Jump (For My Love)," a remix of 1982's "I'm So Excited," and "Neutron Dance" all peaked in the Hot 100's Top Ten. The women won two additional Grammys.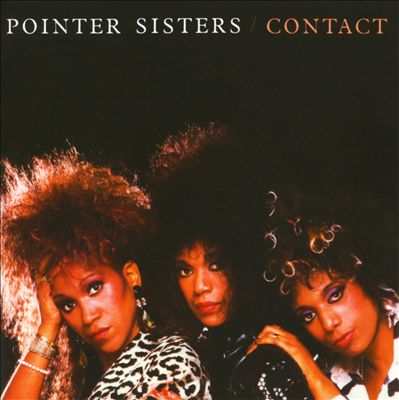 During the latter half of the '80s and the early '90s, the Pointer Sisters released five more albums on RCA, Motown, and SBK. 1985's Contact, featuring the crossover hit "Dare Me," was the group's last album to go platinum. While they did not record any albums after 1993's Only Sisters Can Do That, they continued to perform on an infrequent basis. Issa, Ruth's daughter, provided backing vocals on the final album and joined as a full member when June left for health reasons. A victim of lung cancer, June passed away in 2006. The Pointer Sisters, however, continued performing throughout the rest of the decade. Anita Pointer died on December 31, 2022 at her home in Los Angeles at the age of 74.