The Muscle Shoals Rhythm Section (Roger Hawkins, Jimmy Johnson, Barry Beckett, and David Hood, often affectionately called "the Swampers") is widely regarded as one of the most important American recording studio "house bands" emerging in the golden age of rock and soul. The quartet's members initially began working under contract during the mid-'60s at Fame Studio in Muscle Shoals, AL, garnering the moniker "the Second Fame Gang." Upon independence from Fame in the spring of 1969, the group reemerged as the autonomous Muscle Shoals Rhythm Section. The rhythm section unpretentiously cultivated their Southern roots, developing a definitive country-soul-tinged "Muscle Shoals sound." With an almost clairvoyant sense about the unique requirements of recording artists and producers with whom they worked, as a team they adapted that sound to fit each session, conjuring it into a hitmaking capability admired internationally for an impeccable series of musical home runs, which were crafted with consummate musicianship and stylistic authenticity into a legacy of recordings of astonishing depth and durability.
By 1965, Fame Studio producer Rick Hall had hired the core of his second full-time rhythm section culled from the core of local Shoals-area bands, Dan Penn's Mark V and the Del-Rays. Drummer Roger Hawkins and guitarist Jimmy Johnson anchored the second Fame rhythm section, along with keyboard conjurer Linden "Spooner" Oldham, who joined frequent songwriting partner Dan Penn at Chips Moman's American Studio in Memphis in 1967. Keyboard player Barry Beckett, who had arrived at Fame during sessions for James & Bobby Purify's "I'm Your Puppet" (1966), replaced Oldham. Initially in 1966, bass duties were given to Albert "Junior" Lowe, with the inimitable Tommy Cogbill claiming the bass chair in late 1966; bassist David Hood, who began recording at Fame as a trombonist, came on board as the first-call bass player at Fame in 1967 when Etta James recorded "Tell Mama" there.
In 1966, Atlantic Records released Percy Sledge's immortal "When a Man Loves a Woman," engineered by Jimmy Johnson at Quinvy Studios in Sheffield, AL. Hawkins' compassionate backbeat propelled the track. Co-producer Marlin Greene provided the animated country-soul guitar fills. Significantly, the song went gold (released through Atlantic Records in April 1966, becoming a number one pop and R&B hit). As a result, Atlantic's A&R man, Jerry Wexler, began a 26-year association with the Muscle Shoals music scene. Wexler brought soul artists Wilson Pickett and Aretha Franklin. Pickett's "Land of 1,000 Dances," "Mustang Sally," and "Funky Broadway" (with guitarists Jimmy Johnson and Chips Moman) captured a visceral energy rivaling Memphis R&B. When Otis Redding began producing for his Jotis label in 1966, he chose Fame as his home base.
Aretha Franklin's revelatory "I Never Loved a Man" and its soulful flip side, "Do Right Woman," were cut at Fame in January of 1967 with Wexler producing (overdubs for the B-side were done in New York), bringing immediate international recognition to the Fame rhythm section. Meanwhile, Jimmy Johnson had begun racking up an engineering track record, notably with Arthur Conley's smash "Sweet Soul Music" (produced by Otis Redding) in 1966. In 1967, Hawkins, Johnson, Beckett, and Hood backed up Arthur Conley's number one R&B cover of Big Joe Turner's perennial "Shake, Rattle and Roll" under Redding's direction. In October of 1968, Clarence Carter cut his urgent "Too Weak to Fight." That year, the rhythm section began backing sides by gospel-soul singer Candi Staton at Fame, including her first hit, "I'd Rather Be an Old Man's Sweetheart Than a Young Man's Fool."
The symbiosis of the four rhythm section players put them in demand as a freelance rhythm section. In the 1967-1968 period Wexler hired Hawkins and Johnson to play on Atlantic's sessions for Aretha Franklin, including "Respect," "Since You Been Gone," and "Think," all number one R&B hits (discographies indicate that Cogbill and Oldham participated in those New York sessions). Soon, Beckett and Hood were appearing on Aretha sides, such as "Share Your Love with Me" and "Call Me" (1969) and released on Aretha's This Girl's in Love with You. As their work with Aretha earned the Fame rhythm section well-deserved attention, they freelanced on projects for Solomon Burke, Don Covay, King Curtis, and Wilson Pickett. Some of those Atlantic sessions featured guitarist Duane Allman. The former Soul Clan virtuoso Solomon Burke was in Muscle Shoals during the winter of 1969 cutting "Uptight, Good Woman"/"I Can't Stop" and "Proud Mary" (number 15 R&B).
By April of 1969, Beckett, Hawkins, Hood, and Johnson, had established their own studio, Muscle Shoals Sound, on Jackson Highway in Sheffield, dubbing themselves the Muscle Shoals Rhythm Section. Wexler produced Cher's 3614 Jackson Highway LP on ATCO (1969) at MSS. The album's cover photo revealed the band and studio façade, a trendsetting motif repeated on the cover of Donnie Fritts' Prone to Lean (1974). During the 1970s the MSRS continued their relationship with Wexler, cutting sides on Atlantic Records for Boz Scaggs ("Loan Me a Dime"), Lulu, Wilson Pickett (Johnson engineered "Don't Knock My Love, Pt. 1"), John Hammond, and Willie Nelson (Phases and Stages), as well as soul-jazz sides by Herbie Mann and Arif Mardin.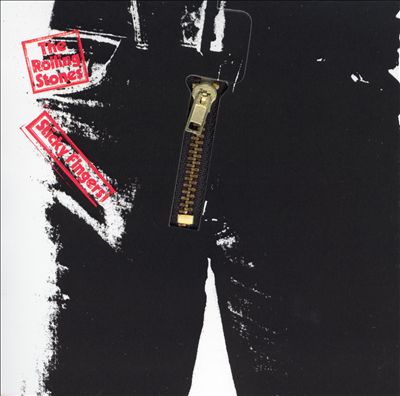 In August of 1969, the Rolling Stones cut (with Johnson engineering) their smash hit "Brown Sugar" at MSS for the album Sticky Fingers, when Atlantic producer Ahmet Ertegun and the MSRS were cutting R.B. Greaves' "Take a Letter Maria," setting a round-the-clock schedule that prevailed for the next two decades. The seminal sessions of Lynyrd Skynyrd, produced by Jimmy Johnson at MSS in 1971-1972, have been released as Skynyrd's First and...Last. When Leon Russell cut "Tightrope" with his band the Shelter People in 1971 at MSS, producer Denny Cordell of Shelter Records dubbed the MSRS "the Swampers"; that moniker stuck thanks to the reference in the fourth verse of Skynyrd's "Sweet Home Alabama."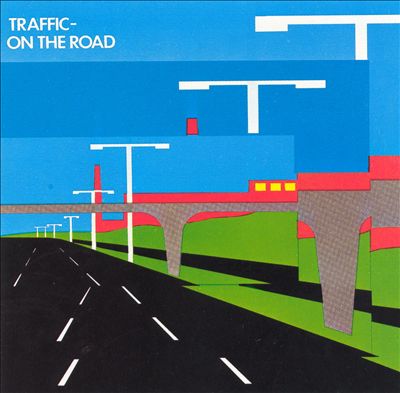 In 1973, the MSRS toured as part of Steve Winwood's Traffic, recording On the Road and Shoot Out at the Fantasy Factory, produced by Chris Blackwell of Island Records (who cut Jimmy Cliff's "Sitting in Limbo" [featured in the film The Harder They Come] at MSS). Paul Simon visited MSS to record There Goes Rhymin' Simon (1973). With Simon's "Kodachrome" and "Loves Me Like a Rock" cresting at number two on the pop charts, the MSRS traveled to New York, cutting the title track for Simon's Still Crazy After All These Years (1975). From 1970-1975, the MSRS (featuring guitarists Eddie Hinton and Pete Carr) found work backing up Luther Ingram ("If Loving You Is Wrong"), Johnnie Taylor ("I Believe in You"), and the Staple Singers ("I'll Take You There" and "Respect Yourself"). Beckett and Hawkins produced Mel & Tim's Stax release Starting All Over Again (1972). In late 1975, producer Don Davis brought Johnnie Taylor to MSS to record Eargasm with the MSRS in 1976; that same year Bobby Womack and the MSRS co-produced Home Is Where the Heart Is.
The MSRS became closely associated with a number of significant singer/songwriters in the 1970s as well, particularly J.J. Cale, Joe Cocker, Millie Jackson, Tamiko Jones, Buzzy Linhart (Pussycats Can Go Far), Mary MacGregor, Laura Nyro, Johnny Rivers, Linda Ronstadt, Mavis Staples, Rod Stewart ("Sailing" and "Tonight's the Night"), Billy Swan, Bobby Womack, and Peter Yarrow. The MSRS maintained a ten-year fruitful collaboration with Bob Seger, co-producing "Katmandu" (1975), "Mainstreet" (1976), and "Old Time Rock and Roll" (1978). In the mid-'70s the MSRS cut sides with Percy Sledge, Bonnie Bramlett, and Eddie Hinton for the Capricorn label. Wexler and Beckett co-produced the Sanford/Townsend Band's 1977 hit "Smoke from a Distant Fire." The MSRS worked with Delbert McClinton under the umbrella of their Muscle Shoals Sound label, resulting in "Giving It Up for Your Love" in 1980.
In 1979, MSS had moved its facilities to a state-of-the-art studio hosting sessions for the Amazing Rhythm Aces, Lou Ann Barton, James Brown, Billy Burnette, Dire Straits, Bob Dylan, Glenn Frey, Levon Helm, Dr. Hook, Julian Lennon, Mickey Newbury, John Prine, Eddie Rabbitt, and Carlos Santana. From the late '70s through the mid-'80s, the MSRS collaborated with Malaco Records, resulting in Dorothy Moore's deep soul hit "Misty Blue" (1976) and a host of regional soul hits for Shirley Brown, Z.Z. Hill, Little Milton, Dorothy Moore, Denise LaSalle, Latimore, Johnnie Taylor, and the legendary Bobby Bland. Malaco Records purchased Muscle Shoals Sound in 1985.
During the 1990s and after, the MSRS continued working as a studio band, often with Clayton Ivey on keyboards, for the likes of Gregg Allman (All Night All Stars), T. Graham Brown, Jimmy Buffett, Melissa Etheridge, John Hiatt, the Oak Ridge Boys, and Johnny Paycheck, as well as Malaco's artist roster. Highlights of that decade are Etta James' The Right Time (1992), Dan Penn's 1994 album Do Right Man, and Joe Louis Walker's Preacher & the President (1998). Sessions for Johnnie Taylor's There's No Good in Goodbye were held at MSS in the summer of 1999 (he died the following spring). Bobby Bland returned to MSS to cut Blues at Midnight in the winter of 2001.