The Flying Lizards are remembered by most listeners as new wave one-hit wonders thanks to their deliberately eccentric cover of Barrett Strong's "Money," which became a surprise chart success in 1979. But the Flying Lizards were in fact the brainchild of David Cunningham, a well-respected avant-garde composer, producer, and visual artist, and it became one of the first salvos in a long and fascinating career. Cunningham was born in Ireland in 1954, and once told a reporter he first took up music in school as a way of avoiding playing rugby with his schoolmates. Cunningham later developed a keen interest in both music and visual art, and he left Ireland when he was accepted at the Maidstone College of Art in Canterbury, Kent, where he studied film and video installation. While in school, Cunningham began doing live sound for rock bands playing on campus, which led to an interest in recording and music production.
In 1975, Cunningham self-released an album of minimalist music, Grey Scale, and using borrowed gear he recorded a deliberately harsh and minimal version of the old Eddie Cochran hit "Summertime Blues," with art school chum Deborah Evans contributing flat, tuneless vocals. Cunningham claims the low-tech single cost just 20 pounds to make, and after it was turned down by a number of labels, Virgin Records picked it up for release in 1978, under the assumption that it was inexpensive enough to recoup its costs quickly. Released under the name the Flying Lizards, "Summertime Blues" attracted enough press attention to sell a few thousand copies, putting the project solidly in the black, and Cunningham decided to take another stab at reconfigured pop. With its clanking prepared piano, crashing percussion sounds (a combination of tambourine and snare drum), and another monotonic vocal by Evans, "Money" was considerably more manic than "Summertime Blues," through the recording budget was similarly cheap, and the single became an unexpected chart hit both in Europe and the United States.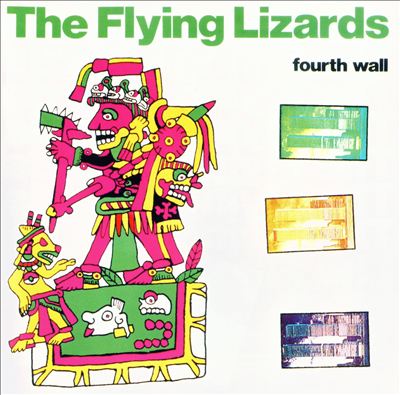 Cunningham's deal with Virgin was for only two singles, but with "Money" climbing the charts, they signed him to a new contract, and the Flying Lizards' first album soon followed, which featured dub-style audio experiments with improvisational musicians Steve Beresford and David Toop, and bent interpretations of pop music constructs along with the two freak hit singles. The album sold just well enough to justify Virgin financing another Flying Lizards LP, but 1981's Fourth Wall put its focus on the eclectic experimentalism of Cunningham's music, and despite the presence of another bent cover of a pop classic (in this case Curtis Mayfield's "Move on Up") and contributions from Robert Fripp, Patti Palladin, and Michael Nyman, the album was a commercial disappointment though it received strong reviews.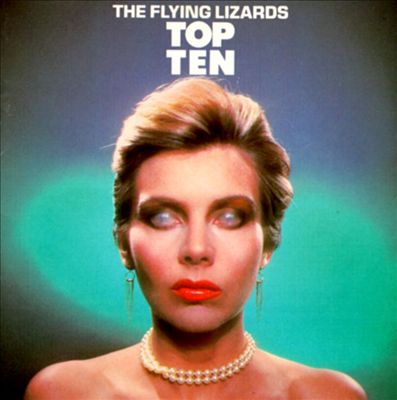 By this time, Cunningham was devoting much of his time to producing other artists (including This Heat and Wayne County), and after releasing 1984's Top Ten -- which combined Cunningham's eccentric take on pop with sleek electronic textures and the vocals of Sally Peterson -- Cunningham retired the Flying Lizards. Since then, he's continued to create multimedia installations, produced a number of Michael Nyman's film scores, staged improvised performances with other visionary musical artists, and composed music for film, television, and dance projects. An unreleased dub music project from 1979, in which Cunningham reworked recordings by Jah Lloyd, received a belated release in 1995 as The Secret Dub Life of the Flying Lizards.