One of the earliest groups to emerge from the Detroit garage rock scene that would produce the White Stripes and the Dirtbombs, the Detroit Cobras were the Midwest's finest and most distinctive cover band. Rarely writing material of their own, the group dug deep into the well of vintage R&B and primitive rock & roll, unearthing rarities and lost classics they adapted to their swaggering aural personality. The band's cocky Motor City spirit was always front and center, even after the albums Mink Rat or Rabbit (1998) and Life, Love and Leaving (2001) made them international stars. They knew how to make the most of their raw, stripped-down approach from the start, as evidenced on the 2008 collection The Original Recordings: Singles & Unreleased 1995-1997. Literally dozens of musicians made their way through the Cobras' lineup, but their musical identity was rooted in two constant members. Vocalist Rachel Nagy possessed a full-bodied instrument that split the difference between R&B and rock & roll, and guitarist Maribel Restrepo (aka Mary Ramirez) added scrappy, elemental guitar figures that honored the melodies but kept the songs from sounding like museum pieces.
The Detroit Cobras were formed in 1995 by Rachel Nagy, a singer and former exotic dancer, and Maribel Restrepo, a guitarist whose 1980s band the Vertical Pillows were mentored by Rob Tyner of the MC5. Nagy and Restrepo teamed up with guitarist Steve Shaw, who developed a taste for classic R&B while spending time with Alex Chilton, whom he met through his friends in Detroit garage punk primitives the Gories. Focusing on overlooked R&B and rock & roll chestnuts played with no-frills energy, the first lineup was filled out by Jeff Meier from Rocket 455 on bass and Vic Hill on drums, and they released their first 7" single, "Over to My House" b/w "Down in Louisiana," in 1996. In what would prove to be the first in a long line of personnel changes, drummer Hill was replaced by Chris Fachini by the time the Cobras released their third single, "Ain't It a Shame" b/w "Slum Lord" (which also hit stores in 1996), and their debut LP, 1998's Mink Rat or Rabbit, introduced their third timekeeper, Damian Lang (who'd worked with Snake Out and Elvis Hitler).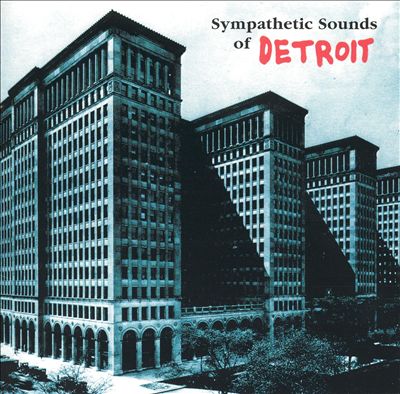 During the three years that passed before the Detroit Cobras appeared on the Jack White-produced compilation Sympathetic Sounds of Detroit, founding member Shaw left the band, with Dante Aliano stepping in on guitar and Rob Smith taking over on bass. Nagy's vocals and Restrepo's guitar lines would be the group's only constants from this point on, though that was enough to earn them a potent following on the American garage scene and a major buzz in the United Kingdom. They scored a deal with the fabled indie label Rough Trade, which released 2001's Life, Love and Leaving in Great Britain (it appeared on Sympathy for the Record Industry in the United States, which also released Mink Rat or Rabbit). The LP also featured new guy Eddie Harsch on bass.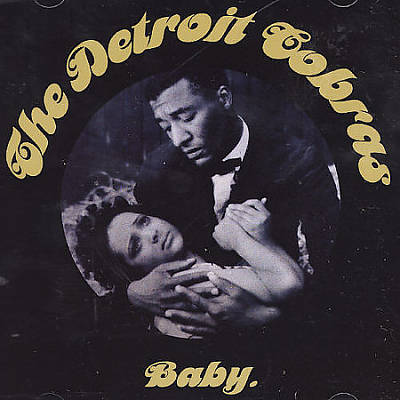 While veteran tunesmiths Ellie Greenwich and Jackie DeShannon expressed interest in writing material with the group, the third Detroit Cobras album, 2004's Baby, once again featured them rocking out on a stack of R&B dusties. However, Reigning Sound frontman Greg Cartwright, who helped produce the record, did co-write an original with Nagy and Restrepo, "Hot Dog (Watch Me Eat)." The album also documented another Cobras lineup, with Nagy and Restrepo joined by Steve Nawara on guitar, Joe Mazzola on bass, and Kenny Tudrick on drums. (From this point on, Restrepo was credited as Mary Ramirez.)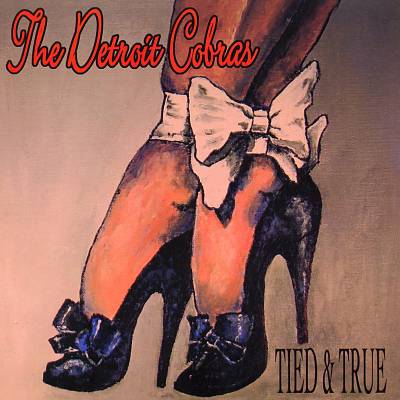 After a brief hiatus and a move to Bloodshot Records, the Phil Spector-influenced Tied & True was released in 2007 with yet another rotation of musicians -- reintroducing Greg Cartwright and adding seasoned bassist Carol Anne Schumacher, a fellow member of the Reigning Sound, to the ever-changing roster. It would prove to be the last proper album from the group, though Munster Records would issue a collection of early material, The Original Recordings: Singles & Unreleased 1995-1997, in 2008, and a pair of new singles would emerge in 2018 ("What More" b/w "I Can't Go Back") and 2020 (the one-sided "Feel Good"), as well as a split 7" with Kenny Tudrick in 2019. Despite the layoff from recording, the Detroit Cobras continued to make occasional live appearances. On January 15, 2022, the group revealed on their social media accounts that singer Rachel Nagy had died.