Noisy and experimental, Britain's Swell Maps experienced little commercial success during the course of their chaotic career, but in hindsight they stand as one of the pivotal acts of the new wave: not only was the group an acknowledged inspiration to the likes of Sonic Youth and Pavement, but their alumni -- most notably brothers Nikki Sudden and Epic Soundtracks -- continued on as key players in the underground music community.
Although Sudden (vocals/guitar) and Soundtracks (piano/drums) formed the first incarnation of the Swell Maps (named after the charts used by surfers to gauge wave intensities) as far back as 1972, the group did not begin to truly take shape until 1976, when the siblings enlisted bassist Jowe Head and guitarist Richard Earl. In the spirit of punk's D.I.Y. mentality, they formed their own label, Rather Records, and issued their debut single -- the brief, jarring "Read About Seymour" -- in the early weeks of 1978. Local media support soon won the Swell Maps a distribution pact with Rough Trade, but they did not resurface until over a year later with the single "Dresden Style."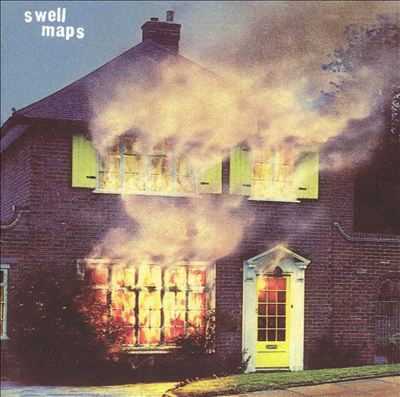 In mid-1979, the band released its full-length debut, A Trip to Marineville, a crazy quilt of punk energy and Krautrock-influenced clatter. After the release of the speaker-shredding single "Let's Build a Car," the group recorded one final studio LP, Jane from Occupied Europe, before breaking up. A series of outtakes and singles collections -- 1981's Whatever Happens Next, 1982's Collision Time, and 1987's Train Out of It -- followed, while the members followed their own career paths: Sudden formed the Jacobites, Soundtracks joined Crime and the City Solution, and Head played with the Television Personalities. All later enjoyed solo careers as well.