The influential, self-described "power ambient" duo Sunn 0))) (pronounced "Sun") is comprised of guitarists Stephen O'Malley (Khanate, Burning Witch) and Greg Anderson (Goatsnake, Thorr's Hammer). Their drone-heavy blend of black metal, dark ambient, and slow burning, low-tuned noise, is known among fans and critics as "minimal maximalism." They have influenced an entire generation of post-metal bands ranging from Pelican and Locrian to Boris and Mono. Their robed and hooded stage mystique is a brooding, stark accompaniment to the multiple smoke machines and ear-splitting volume at gigs. While early releases such as the Grimm Robe Demos and 00 Void showcased their spine-altering drones to punters as early as 2000, it wouldn't be until 2004's Black One with guest vocalist Attila Csihar that they broke worldwide. Since that time, the band have recorded sporadically with both men involved in many other projects -- including the Southern Lord label. Sunn 0))) are also noted collaborators with other acts. They co-released Altar with Boris in 2006, Terrestrials with Ulver in 2014 and Soused with Scott Walker the same year. In 2019, they issued Life Metal, their first album recorded directly to analog with engineer Steve Albini.
Sunn 0))) was inspired by the early works of the Melvins and Earth, the latter inspired some of the group's song titles -- Sunn 0))) began as an Earth tribute band in Los Angeles and originally played music under the related name of Mars. Sunn 0)))'s basic approach (droning guitars, feedback, distorted bass, and other sound effects) was laid down on their first two releases, The Grimmrobe Demos (recorded in 1998 but not released until 2000) and 00 Void (recorded and released in 2000), both of which were the first two releases on the Hydra Head Records subsidiary Double H Noise Industries.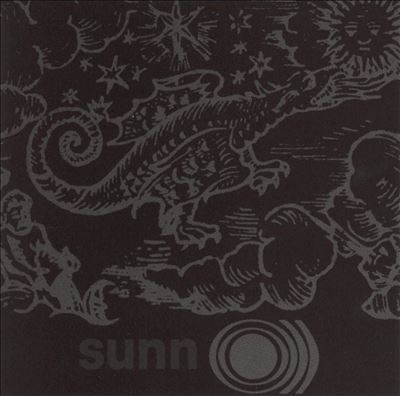 In 1998, O'Malley and Anderson founded the experimental doom metal label Southern Lord, which would go on to release albums by Sunn 0))), Earth, Goatsnake, and Khanate, as well as offerings from up-and-coming black metal acts like Wolves in the Throne Room and Striborg. Sunn 0)))'s third album (and first for Southern Lord), Flight of the Behemoth, arrived in 2002 and found the group incorporating a bit of percussion (and even a smattering of vocals) into the mix, a creative path they continued to take on 2003's White1 and 2004's White2. Black One arrived one year later, sporting a sound that recalled the band's early work shot through with a heavy dose of electronics, while 2006's Altar found the duo collaborating with Japanese doom outfit Boris.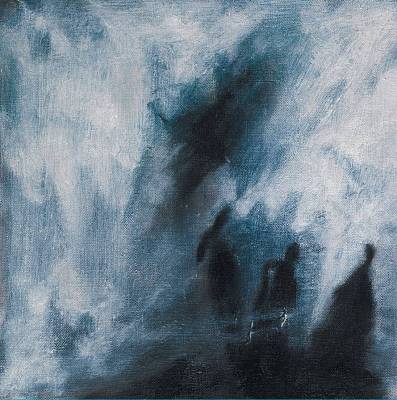 The live double album Dømkirke followed in 2008, and the expansive Monoliths and Dimensions (which featured, among other things, a Viennese woman's choir and French horns) appeared in 2009. In 2011, the limited-edition Agharti Live 09-10 was issued, followed by The Iron Soul of Nothing in collaboration with Nurse with Wound. In 2014, the band again participated in a collaborative effort, this time with Norwegian group Ulver on the album Terrestrials, which appeared in February. In addition, they recorded a full-length with Scott Walker, Soused, which was released in October.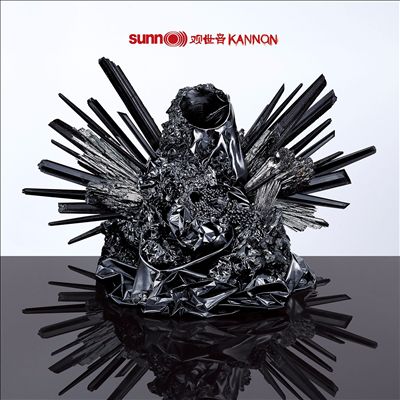 Sunn 0))) announced the release of the full-length album Kannon, a three-part single conceptual work named for the Buddhist deity of mercy, a bodhisattva "who perceives and hears the cries of the world." Co-produced by the band with Randall Dunn, it features contributions from a number of longtime friends and collaborators including Attila Csihar, Oren Ambarchi, Rex Ritter, and Steve Moore. It also features a liner essay about the spiritual and cultural concepts surrounding its subject by critical theorist Aliza Shvartz. The album was marked for release on Southern Lord in early December 2015.
O'Malley and Anderson toured behind the album, then took time for individual pursuits. In late 2018, they entered a studio with engineer Steve Albini and a host of guests who included Hildur Guðnadóttir of Iceland's Múm, composer/organist Anthony Pateras, and Silkworm co-founder Tim Midyett providing support on bass and baritone guitar. Recording direct to analog tape for the first time, they cut Life Metal, which was released in April of 2019, and a parallel "more meditative" offering titled Pyroclasts, set for release in the fall.