Vocalist Sugaray Rayford blends the passion and power of the blues with the melodies of vintage soul and the earthy grooves of funk and R&B. Growing up in Texas, he first learned to perform in church, and if his sound changed with time, the fervor of his performances shows a clear connection to gospel traditions: He can sing songs with a message just as comfortably as he can tell listeners about good love and hard times. Rayford made his solo debut with 2010's Blind Alley and began breaking through to the upper levels of the blues community with 2017's acclaimed The World That We Live In. 2019's well-crafted and soulful Somebody Save Me, his debut for Forty Below Records, earned a Grammy nomination and two Blues Music Awards. 2022's In Too Deep offered the influences of psychedelic soul, urban blues, and funky R&B.
Caron Nimoy Rayford was born in Smith County, Texas, on February 13, 1969. He and his siblings grew up in poverty, raised by a single mother who struggled to support the family while battling cancer. When she passed, he was raised by his grandmother, who gave him a stable home life and regularly took him to church, which became an important part of Rayford's life, and it was where he first began performing in public, singing during services and playing drums in the worship band. In his mid-thirties, Rayford, living in San Diego after a decade-long stint in the Marines, moved from gospel to rhythm & blues and joined a band called the Urban Gypsies. The group was popular locally and opened shows for notable acts including Joe Louis Walker and the Average White Band.
Rayford soon moved from R&B to blues, and he started singing with a band called Aunt Kizzy'z Boyz, signing on in time to appear on their debut album, 2004's Trunk Full of Bluez. In 2006, the group performed as part of the International Blues Challenge competition in Memphis, and they came in second place. Rayford also appeared on their second LP, 2007's It's Tight Like That, after which he left the band to move to Los Angeles and pursue a solo career.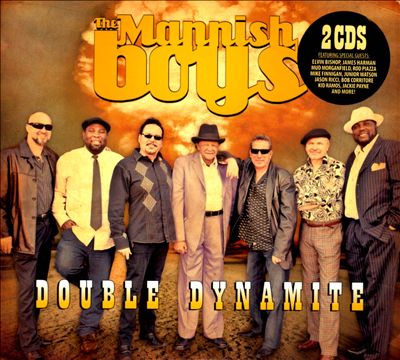 In 2010, Rayford self-released his solo debut, Blind Alley, and the following year he sat in with the group the Mannish Boys for the recording of their 2011 album Double Dynamite. While he would also appear on their 2014 release Wrapped Up and Ready, Rayford hadn't given up as a solo act, and his second album, Dangerous, was released by Delta Groove Productions in 2013 and included cameo appearances from Kim Wilson, Sugar Ray Norcia, and Kid Andersen. Southside arrived in 2015, and The World That We Live In followed in 2017, the latter receiving four nominations at the 2018 Blues Music Awards, including Best Soul Blues Album and Best Soul Blues Male Artist.
For 2019's Somebody Save Me, Rayford signed with Forty Below Records. He teamed with producer and songwriter Eric Corne. He penned the entire album specifically for Rayford's voice. It featured contributions from guitarist Rick Holmstrom and trombonist Rich Rosenberg of Conan O'Brien's house band. The album earned the singer his first Grammy nomination for Best Contemporary Blues Album and took home a pair of Blues Music awards for Soul Blues Male Artist and B.B. King Entertainer of the Year.
In 2020, Rayford and Corne released the dramatic, psychedelic soul-blues single "Homemade Disaster." In the summer of 2021 they reteamed with a quintet, horns, and chamber strings. The single "Invisible Soldier" appeared that fall, and was followed by "Please Take My Hand" and Gonna Lift You Up," in January and February, respectively. Rayford released In Too Deep. his second album for Forty Below Records in March 2022. Once more produced and (mostly) written by Corne -- with Rayford assisting on two cuts -- they enlisted a rotating quartet, horns, and chamber strings to create a sonic tapestry that wed retro soul and funky psychedelia to gritty R&B.