Formed in 1988 as a garage punk band, Sublime rose to fame in the mid-'90s on the back of the California punk explosion engendered by Green Day and the Offspring, though Sublime boosted their punk influences with heavy elements of reggae and ska. The band released only two albums during its first seven years, and finally found mainstream success with a self-titled release in 1996. It proved to be Sublime's last proper album, however, as lead singer Brad Nowell died in May 1996, just two months before the record's release.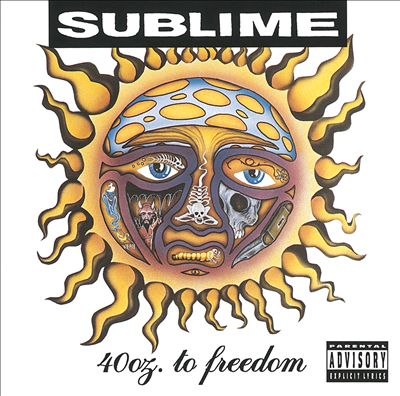 The three Long Beach musicians who comprised Sublime -- vocalist/guitarist Nowell, bassist Eric Wilson, and drummer Bud Gaugh -- played their first gig on July 4, 1988, at a small Long Beach club (a show that sparked the infamous Peninsula Riot). The group began touring heavily while amassing an increasingly substantial following, especially among the surf/skate beach crowd. After four years of concentrating strictly on live shows, Sublime recorded their first album, 40oz. to Freedom, in 1992. The LP was released on Skunk Records -- a label formed by Nowell with Sublime manager Miguel -- and sold at local shows, but it really started to break when local radio station KROQ began playing the single "Date Rape" two years after its initial release.
Mostly due to that radio exposure, Sublime signed to MCA in time for 1994's Robbin' the Hood, which revealed an experimental ethic more in keeping with cut-and-paste dub than the well-tuned rage of the Cali punk revival. The album performed well at college radio and set the stage for the breakout success of their self-titled third album. On May 25, 1996, however, Nowell was found in a San Francisco hotel room, dead of a heroin overdose. The band collapsed, but the eponymous Sublime was still slated for a July release.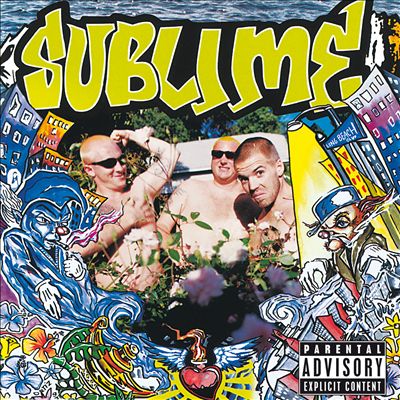 On the strength of the chart-topping alternative radio hit "What I Got," the album was certified gold by the end of 1996. "Santeria" and "Wrong Way" also enjoyed heavy airplay, and Sublime eventually sold more than five-million copies, making it one of the most popular ska-punk albums in history. Such success spread to the band's earlier albums too, leading 40oz. to Freedom to double-platinum sales and Robbin' the Hood to gold certification. As Sublime's legend lived on, Wilson and Gaugh formed a new band called Long Beach Dub Allstars, although the group failed to capture the mainstream accolades that Sublime had briefly enjoyed. There were also a number of posthumous Sublime releases, among them 1997's Second Hand Smoke, 1998's Stand by Your Van and Acoustic: Bradley Nowell & Friends, Greatest Hits in 1999, and Gold in 2005.
In 2009, Wilson and Gaugh began touring with singer/songwriter Rome Ramirez under the moniker Sublime with Rome. In 2011, Sublime with Rome released their debut album, Yours Truly, on Fueled by Ramen.