As the frontman for the Dead Boys, Stiv Bators terrorized audiences with his snotty, in-your-face punk rock style. But after the Dead Boys, Bators embarked on a musical journey that saw him touch upon new wave (the Wanderers), goth rock (the Lords of the New Church), and power pop (during a brief solo career), as well as a fling with movie acting. Born Steve Bator on October 22, 1949, in Youngstown, OH, Bators took a liking to garage rock and proto-punk early on -- a story he liked to tell is that it was he who handed Iggy Pop the jar of peanut butter that he smeared across his chest and threw around while walking on the audience during the Stooges' televised infamous 1970 rock festival in Ohio (additionally, Bators befriended the Ramones during the quartet's first Ohio performance). As a result of his interest in the burgeoning punk movement, Bators hooked up with friend/guitarist Cheetah Chrome and others to form the short-lived local outfit Frankenstein. Sensing that there was little chance of launching a successful music career in Ohio, Bators convinced a handful of fellow local musicians (Chrome, guitarist Jimmy Zero, and drummer Johnny Blitz) to relocate to New York City in 1976, resulting in the formation of the Dead Boys.
The ploy worked, as the Dead Boys not only became an instant part of the CBGB's punk scene, but they also enlisted the club's owner, Hilly Kristal, as their manager, and signed a record deal with Sire. By specializing in a heavily Iggy Pop-influenced live show (which included Bators flailing himself around until he was battered and bloody, and faux-hanging himself on stage), the group built a buzz, which only intensified after the release of its 1977 debut, Young Loud & Snotty. Despite a promising start, the group would quickly disintegrate -- issuing only one more album that failed to replicate the debut's fire, 1978's We Have Come for Your Children, before splitting up.
In the wake of the Dead Boys' split, Bators decided to try shedding his wild man image by reinventing himself as a new waver, as he demoed power pop material and issued several singles via the Bomp! label (later collected on the 1994 L.A., L.A. compilation). In 1980 his full-length solo debut, Disconnected, was released; it saw Bators mix his new power pop direction with his punk roots. But rather than fully embark on a solo career, Bators opted to return back to a band, as he formed the Wanderers with ex-Sham 69 members Dave Parsons (guitar), Dave Tregunna (bass), and Rick Goldstein (drums). The group issued only one album, the schizoid concept album Only Lovers Left Alive, which forsake its members' punk past in favor of a sterile production and ambitious futuristic storyline. With punk fans still scratching their heads as to the career path Bators had embarked on since his Dead Boys days, the singer decided to give acting at try, with a bit part in the hilarious 1981 John Waters-directed movie, Polyester.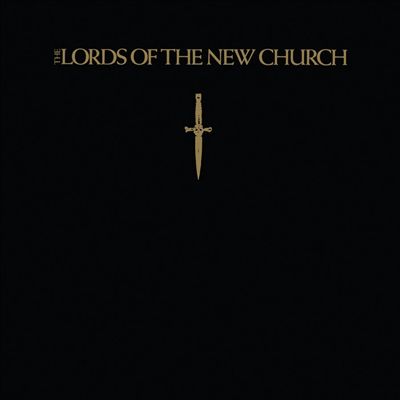 A union with ex-Damned guitarist Brian James followed soon after, resulting in the formation of the Lords of the New Church. And once more, the group didn't sound like what you'd expect from a pair of punk veterans, as they specialized in goth rock (reminiscent of Bauhaus). Unlike his other post-Dead Boys musical projects, the Lords lasted longer, as they issued a trio of albums during the early '80s -- 1982's The Lords of the New Church, 1983's Is Nothing Sacred?, and 1984's The Method to Our Madness -- before Bators exited (an infamous story involves Bators finding out about his impending firing via an ad in a music paper advertising for a vocal vacancy in the band -- for his last performance with the group, he wore a shirt with the ad replicated on it).
The late '80s saw Bators briefly work with ex-Hanoi Rocks singer Michael Monroe, appear in another movie, 1988's Tapeheads, and the Sun City music video, plus sporadic reunion gigs with the Dead Boys. Having relocated to Paris, France, little was heard from Bators subsequently, although it became known in later years that he attempted to form a punk rock supergroup featuring ex-New York Dolls guitarist Johnny Thunders and ex-Ramones bassist Dee Dee Ramone. But besides a few rehearsals, nothing ever came of the union. Shortly thereafter, Bators died on June 4, 1990, from injuries sustained after being hit by a car.