Originally a psychedelic rock band, Soft Machine were arguably the most influential group to emerge from the birth of progressive rock and British jazz-rock fusion. They were the seed of the Canterbury scene's family tree that also included Caravan, Gong, Matching Mole, Hatfield and the North, and National Health. Further, the band launched the distinguished pop music careers of founding members Robert Wyatt and Kevin Ayers, and the jazz and jazz-rock explorations of saxophonist Elton Dean and bassist Hugh Hopper. The sound from their self-titled trio debut in 1968 -- after which Ayers left -- is signified by top-flight musicianship, compelling -- if sometimes difficult -- compositions filled with key dynamic and tempo changes, all played to underscore their individual and collective abilities to perform them in any setting. These markers took hold when the band explored jazz-rock on the now iconic Third (that included a side-long composition by each member) and Fourth, the final album to include Wyatt and first to feature his replacement John Marshall, the lone constant in every incarnation. Soft Machine continued its sophisticated development through many subsequent personnel changes and incarnations including Soft Heap, Soft Works, and Soft Machine Legacy. They reclaimed the original name for 2018's Hidden Details and 2020's Live at the Baked Potato.
Considering their well-known experimental and avant-garde leanings, the roots of Soft Machine were in some respects surprisingly conventional. In the mid-'60s, Wyatt sang and drummed with the Wilde Flowers, a Canterbury group that played more or less conventional pop and soul covers of the day. Future Soft Machine members Ayers and Hopper would also pass through the Wilde Flowers, whose original material began to reflect an odd sensibility, cultivated by their highly educated backgrounds and a passion for improvised jazz. In 1966, Wyatt teamed up with bassist/singer Ayers, keyboardist Mike Ratledge, and Australian guitarist Daevid Allen to form the first lineup of Soft Machine.
This incarnation of the group, along with Pink Floyd and Tomorrow, were the very first underground psychedelic bands in Britain, and were quickly celebrated in the burgeoning London scene. Their first recordings (many only surfaced decades later on compilations) were by far their most pop-oriented though they weren't devoid of experimental elements. Surreal wordplay and unusually complex instrumental interplay gave an innovative edge to their ebullient early outings. This version of the band only managed to cut one single; it flopped. Allen, the weirdest of a colorful group of characters, left the band when he was refused re-entry into the U.K. due to the expiration of his visa after a stint living in France.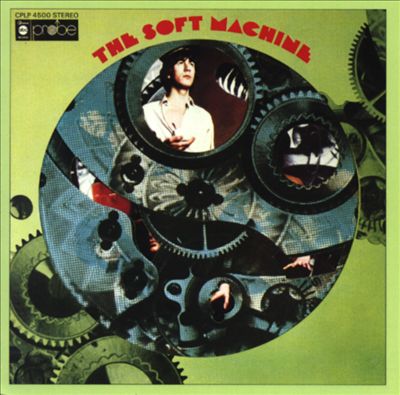 The remaining trio recorded its debut album, Soft Machine [Volume One], for ABC/Probe in 1968. The considerable melodic elements and vocal harmonies of their 1967 recordings were now giving way to more challenging, artier postures that sought -- sometimes successfully, sometimes not -- to meld the energy of psychedelic rock with the improvisational pulse of jazz. The Softs were taken on by Jimi Hendrix's management, leading to grueling stints supporting the Jimi Hendrix Experience on their 1968 American tours. Because of this, the group at this point was probably more well-known in the U.S. than in its homeland. In fact, their debut LP was only issued in the States. For a couple of months in 1968, Soft Machine became a quartet again with the addition of future Police guitarist Andy Summers, although that didn't work out, and they soon reverted to a trio. The punishing tours took their toll on the group, and Ayers had left by the end of 1968, to be replaced by Wyatt's old chum, bassist Hugh Hopper.
Their second ABC/Probe album, Volume Two (1969), further subverted the band's pop elements in favor of extended jazzy compositions, with an increasingly lesser reliance on lyrics and vocals. Ratledge's buzzy organ, Hopper's fuzz bass, and Wyatt's pummeling, imaginative drumming and scat vocals, paced the band on material that became increasingly whimsical and surrealistic, albeit increasingly inaccessible to pop/rock audiences.
For the 1970 double-LP Third, their first recording for Columbia, they went even further in exploring new directions. They expanded the lineup to a septet by adding a horn section. The record virtually dispensed with rock songs and conventional vocals -- aside from Wyatt's side-long "Moon in June" -- and is considered a landmark by both progressive rock and jazz-rock aficionados (upon its release, the album was hailed as a popular music milestone by The Village Voice), though it was too oblique for some rock listeners. Notably, Third marked the first appearance on a Softs disc by saxophonist Elton Dean, whose contributions on alto and saxello would, along with Ratledge's fuzz organ and Hopper's fuzz bass, become key elements of the band's signature instrumental sound going forward.
Soft Machine couldn't afford to support a seven-member lineup, and scaled back to what was later deemed by some listeners as "the classic quartet" -- Ratledge, Wyatt, Hopper, and Dean -- for 1971's Fourth (also on Columbia), although the group was augmented by a number of guest musicians, including bassist Roy Babbington, who would become a permanent bandmember later. Wyatt left by the end of 1971, briefly leading the similar Matching Mole, and then established a long-running solo career. In doing so he was following the path of Kevin Ayers, who already had several solo albums to his credit by the early seventies. Daevid Allen, for his part, had become a principal of Gong, one of the most enigmatic of '70s prog rock bands (which continued in various incarnations into the 21st century).
In 1972 saxophonist Dean was pulling the band in a more fully improvised, free jazz direction. It led to the brief appearance of Phil Howard as drummer on the first side of that year's Fifth (the third Soft Machine album for Columbia). However, Ratledge and Hopper prevailed in favor of John Marshall as a replacement for Howard, and Marshall appeared as drummer on the second side of Fifth and all Soft Machine albums to follow. Dean left before 1973's double-length Six (one disc live, and one recorded in studio), and was replaced by keyboardist/reedman/composer Karl Jenkins. Hopper left next and was replaced by Babbington on bass. The release of 1973's Seven, Soft Machine's final Columbia album before signing with Harvest, showcased Ratledge as the last original member of the band.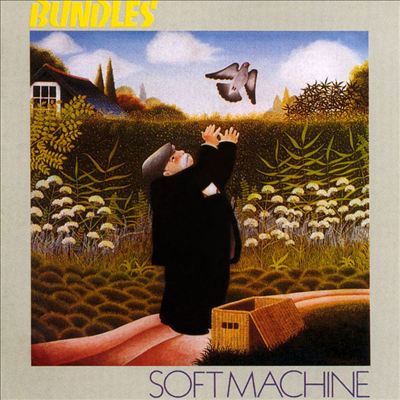 Ratledge himself was beginning to lose interest during the band's so-called fusion years, and as Jenkins began focusing more exclusively on keyboards instead of his reeds during the mid-'70s, Ratledge's retreat became inevitable. For 1975's Harvest debut, Bundles, the soloing spotlight shifted to a new recruit, guitarist Allan Holdsworth. A bit later, it centered on guitarist John Etheridge (who replaced Holdsworth in April 1975) on the following year's follow-up, Softs -- on which Ratledge was relegated to "guest" status after departing the group in early 1976 while recording sessions were underway. Soft Machine -- with no original members whatsoever -- still managed a decent fusion-oriented album with the 1978 Harvest-issued Alive and Well: Recorded in Paris. Following it, the personnel continued to shift and evolve. It resulted in lackluster efforts such as 1981's Land of Cockayne (featuring Jack Bruce on bass) and 1994's Rubber Riff (actually a '70s-era album of Jenkins' library music). They were Soft Machine in name only.
The following decades would see Elton Dean and Hugh Hopper particularly willing to continue Soft Machine-related journeys in groups like Soft Heap, Soft Works, and Soft Machine Legacy, although their deaths in the 2000s -- Dean in 2006 and Hopper in 2009 -- seemingly put an end to the group's jazz-rock existence. Nevertheless, in 2010 drummer Marshall, guitarist Etheridge, and bassist Babbington (all of whom appeared on 1976's Softs) could be heard along with former Gong reedman Theo Travis on the Soft Machine Legacy album Live Adventures, released by the MoonJune label and featuring an abbreviated version of Hopper's "Facelift," the album-opening track from the Softs' heralded 1970 Columbia album Third.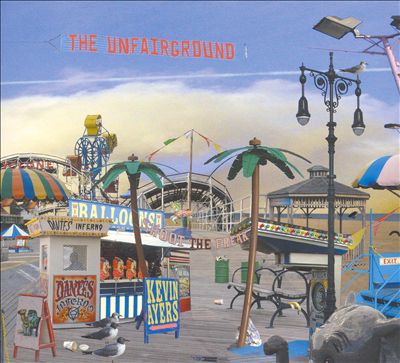 Thanks to labels such as Cuneiform and Voiceprint, many archival recordings of the various incarnations of Soft Machine continued to be released in the 21st century. Of the band's original members, Allen and Wyatt remained involved with various music-making projects while Ratledge had long since disappeared from the public eye. Kevin Ayers released a well-received solo album, The Unfairground, in 2007, but his later years were largely spent in seclusion in the south of France; he died at home in Montolieu, France in February 2013 at the age of 68. And after battling cancer, Allen died in Australia in March 2015 at the age of 77.
In December 2015, it was confirmed that the band had dropped the "Legacy" tag from their name, as it featured three of the group's '70s-era members -- Etheridge, Marshall, and Babbington with Travis. After playing selective shows over the next two years, they convened in Jon Hiseman's Temple Studio in Surrey, England, at the end of 2017, some 50 years after the release of their 1968 debut album. The finished recordings resulted in the 2018 album Hidden Details, and offered a portrait of an active, contemporary outfit delivering on its own agenda. Though informed by the past, the new music was far from beholden to it. They followed the acclaimed release with an international tour. A show at the Los Angeles club The Baked Potato in February of 2019 was released as Live at the Baked Potato ibn the middle of 2020.
In 2022, Cuneiform released Facelift France and Holland. Composed of two complete '70s concerts -- one at Paris' Théâtre de la Musique for French television -- the release included the only professionally recorded performance of "Out-Bloody-Rageous" as a quintet with Lyn Dobson on saxophone. It also contained the first recorded live performance of "Facelift." -- the studio version appeared two months later on Third. In addition to the March 1970 Paris concert, Facelift France and Holland includes a full DVD of the concert performance for the French TV program Pop 2, the earliest known footage of the band to exist, and another audio disc featuring a previously unreleased performance at Amsterdam's Concertgebouw on January 17, 1970, taken from the soundboard.
In April 2023, Cuneiform issued The Dutch Lesson, a double-disc archival recording from October 1973 from a concert at De Lantaren, Rotterdam, The Netherlands. Record store owner Bert Boogaard sat up front with an Uher portable tape recorder. Other than some oversaturation from drums, the source recording was high quality and well-preserved. The edition of Soft Machine on the recording included bassist Roy Babbington, pianist/organist Mike Ratledge, keyboardist/reed man Karl Jenkins, and drummer John Marshall.