Scotland's Simple Minds evolved from artful late-'70s post-punks into global purveyors of pop grandeur with a string of U.K. chart-topping albums that includes 1984's Sparkle in the Rain and their global breakthrough Once Upon a Time. While the band was widely embraced at home, in Europe, and Oceania, it took the smash hit "Don't You (Forget About Me)" from the film The Breakfast Club to break them in the U.S. Along with the similarly anthemic "Alive and Kicking," it remains their best-known Stateside hit, though they remained one of the U.K.'s biggest bands through the remainder of the decade. After 1989's Street Fighting Years and a series of personnel shuffles Simple Minds' popularity faded somewhat. Founding members Jim Kerr (vocals) and Charlie Burchill (guitar) have made up the band's core partnership since its inception and over the subsequent decades have continued to mount successful tours and release high-quality late period albums like 2014's Big Music and 2018's Walk Between Worlds.
The band grew out of a Glasgow punk outfit called Johnny and the Self-Abusers, which featured Kerr, Burchill, and drummer Brian McGee among its ranks. Nicking their name from a lyric in David Bowie's "Jean Genie," the newly minted Simple Minds began playing in earnest in 1978 and settled around a quintet lineup that also included keyboardist Mick MacNeil and bassist Derek Forbes. They quickly earned a reputation around Glasgow as well as a contract from Arista imprint Zoom Records.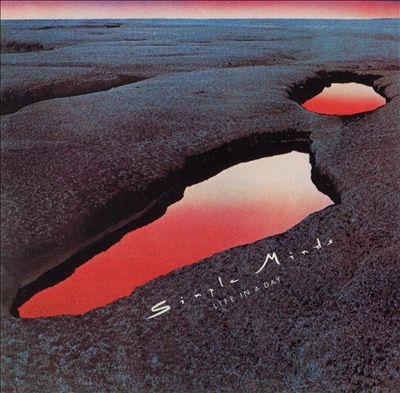 The three albums Simple Minds recorded for Zoom (all produced by John Leckie) seemed to leap from one style to another. Their 1979 debut, Life in a Day, consisted mostly of dense, arty pop songs in the vein of influences like Roxy Music and Magazine. Released just seven months later, the darker and more experimental Reel to Real Cacophony was an artistic post-punk triumph that drew strong critical praise. Peter Gabriel took notice and pegged them to open his European tour during which Simple Minds released their third LP, minimalist Euro-disco set Empires and Dance. After switching to Virgin Records in 1981 the group began a transition to a more accessible pop style with the albums Sons and Fascination and Sister Feelings Call, originally issued together and subsequently split up. 1982's New Gold Dream (81-82-83-84) proved to be the critical and commercial breakthrough they'd been waiting for, reaching number three in the U.K. and making the Top Ten in Australia and numerous other counties. It also became their first album to chart in the U.S. During this period McGee departed and after cycling through a handful of touring drummer, the band settled on Mel Gaynor as their full-time drummer. 1984's Steve Lillywhite-produced Sparkle in the Rain, gave Simple Minds their first U.K. number one, effectively ushering them into their most successful period.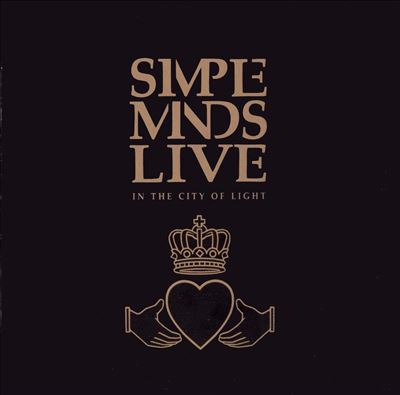 Although they had broken in the U.K., Europe, and Oceania, the band still hadn't made a significant dent in the U.S. market. They were offered the opportunity to record "Don't You (Forget About Me)," a song they didn't write, for the John Hughes film The Breakfast Club. Both Bryan Ferry and Billy Idol passed on the song and Simple Minds almost did so as well; Kerr was dissatisfied with the song's lyrics, which he regarded as formulaic. His change of heart gave Simple Minds their only American chart-topper, and the song later became an international hit as well; however, Kerr's feelings about the song remained ambivalent, and it did not appear on the follow-up album, 1985's Once Upon a Time. Another massive success international success, the album went gold and reached the U.S. Top Ten, thanks to its bombastic pop sound and the arena-friendly anthem "Alive and Kicking." While their American success was relatively short-lived, Simple Minds' 1987 concert album Live in the City of Light and its 1989 studio follow-up Street Fighting Years were chart-toppers in the U.K. and many other counties. Produced by Trevor Horn and Stephen Lipson, the uncompromisingly political Street Fighting Years yielded the number one hit "Belfast Child." It also marked a tonal change for the band who parted with MacNeil not long after its release. After 1991's Real Life, Gaynor was gone as well leaving the core duo of Kerr and Burchill to represent Simple Minds going forward.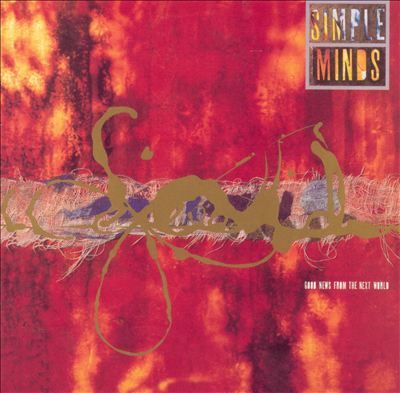 After taking several years off, Kerr and Burchill recorded 1995's Good News from the Next World in backed by session musicians, managing to chart a number two U.K. single in "She's a River." Bassist Forbes returned for 1998's Néapolis, Simple Minds' first for the Chrysalis label, which didn't even release it in the U.S.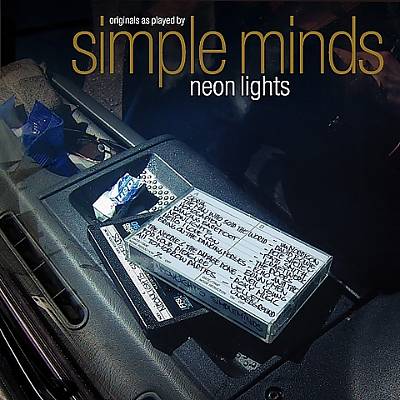 Jim Kerr and Charlie Burchill signed to Eagle Records in early 2001 and constructed their first covers album, Neon Lights, later that fall, paying tribute to Patti Smith, Neil Young, David Bowie, and others. Cry, an album of new material appeared in 2002. The 2004 box set, Silver Box dug deep into Simple Minds' archives and included Our Secrets Are the Same, an unreleased album that had been shelved in 2000. Other reissue projects followed along with a pair of studio new studio albums, 2005's Black & White 050505 and 2009's Universal-issued Graffiti Soul, which returned Simple Minds to the U.K. Top Ten. During this period they continued to tour frequently and even managed a reunion of the original lineup in 2008.
During the 2010s, the group's legacy was bolstered by some of the best albums of their later years.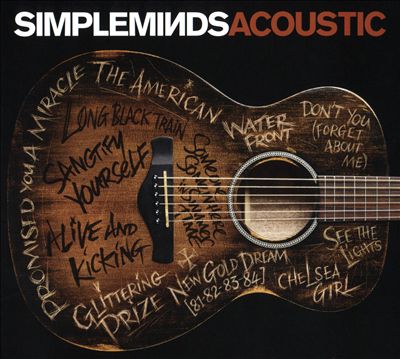 Released in 2014 Big Music in was seen as something of a return to form and included two songs co-written with Chvrches' Iain Cook. After 2016's stripped-down Acoustic saw them reworking many of their hits. they returned again in 2018 Walk Between Worlds. Co-produced by the band with Andy Wright and Gavin Goldberg (both of whom had worked on Big Music), the album contained two distinct "sides": The first half revisited the glassy guitars and new wave dance grooves of the post-punk era that signified the band's earliest records, while the second explored more cinematic sounds reflected best in the title track and "Barrowland Star," which were both completely orchestrated at Abbey Road. The concert album Live in the City of Angels landed the following year alongside a comprehensive compilation of hits, The Best of 1979-2019, which included a cover of King Creosote's "For One Night Only." In early 2022, the group released "Act of Love," a one-off single that reimagined one of the first songs Kerr and Burchill ever wrote together.