Ask the proverbial American on the street to name a member of the Sex Pistols -- or, for that matter, to name the first British punk figure who comes to mind -- and chances are that the answer will be "Sid Vicious." That's because for many listeners, the myth surrounding Sid Vicious became the essence of what punk rock was all about -- anarchy, violence (especially at gigs), nihilism, wild excess, an apathetic lack of concern with everyone and everything, and dying young, all in the service of a pervasive boredom and dissatisfaction with the predictable, mapped-out existence in store for young adults of varying class backgrounds. Legend even has it that Vicious disciple and Germs lead singer Darby Crash committed suicide by overdosing on heroin in tribute to his idol. According to his myth, Vicious' demise was destiny from the start, as he chose the path of destruction and lived it to the hilt, breaking all "the rules" out of total disrespect, destroying himself and everything around him out of frustration with the hollowness of existence, a quixotic rebel without a cause who possessed a certain doomed romanticism and junkie glamour. However, what Vicious the icon (and, by proxy, the original punk movement) has come to represent in the minds of many, and what Sid Vicious actually was, are two very different realities.
To his peers -- and even his bandmates -- Vicious was something of a sad sack, deficient in both intelligence and common sense, essentially a sweet soul easily led into stupidity and flights of egomania. Despite the Sex Pistols' reputation for amateurish musicianship (often supported by subpar live bootlegs), everyone in the band could play their instruments -- everyone, that is, except Vicious, who made a valiant effort to learn the bass at first but was quickly derailed by the instant gratifications of fame, stardom, and heroin addiction. Not only was Vicious musically talentless, but the Pistols' vision had virtually nothing to do with him: he wasn't even present when much of the group's material was conceived and written, and Johnny Rotten was largely responsible for the controversial lyrics and attitude that built their reputation. Vicious' presence did contribute a certain dangerous energy to the Pistols' performances, but his unreliability as a rhythm section anchor could just as easily hurt the band's live sound. What sealed Vicious' downfall, though, was his romantic association with groupie/heroin addict Nancy Spungen, whose presence ensured that any attempt Vicious made to break out of the spiral of self-destruction in which he found himself would be met with failure and a reversion to his old habits. Those habits eventually destroyed both Spungen (who was found stabbed in the couple's New York apartment) and Vicious, who died of a heroin overdose on Groundhog Day, 1979.
Vicious was born in London on May 10, 1957; various accounts list his real name as John Beverley, Simon Ritchie, or "John Simon" followed by one of those two surnames. His mother Anne was single and a frequent recreational drug user, and Vicious often sought companionship and entertainment out on the streets of London. Vicious grew up idolizing glam rockers like David Bowie, Roxy Music, and T. Rex, often trying to imitate their style of dress. While attending state school as a teenager in 1975, he met and befriended John Lydon, who christened him "Sid Vicious" after a seemingly cute pet hamster who had once bitten a chunk of flesh out of Lydon's father's hand; it was actually a name that Vicious himself disliked. Lydon, Vicious, and several other friends began squatting in vacant buildings, and the former two occasionally busked in subway stations. When Lydon joined the Sex Pistols as Johnny Rotten, Vicious became one of the band's most visible followers, creating a dance tabbed the "pogo," which arose from his jumping up and down to see the band better. Although Vicious played drums for mutual Pistols fans Siouxsie & the Banshees at their first gig, his pre-Pistols days are more remembered for the occasional violence he stirred up at shows. During a Damned show at the 100 Club, he was arrested for throwing a beer glass at the stage; the glass instead hit a pillar, shattered, and struck a female spectator, allegedly blinding her in one eye. In another notorious incident in June 1976, Vicious struck music journalist Nick Kent five times with a rusty bicycle chain. By February 1977, the Pistols' fallout with Glen Matlock was complete, and Rotten suggested his friend Vicious as a replacement; while Sid could not yet play bass, Rotten had faith in his ability to learn, and he already had a dangerous image that played well in the media.
Early in 1977, shortly after Vicious officially joined the Pistols, Johnny Thunders & the Heartbreakers arrived in the U.K. to tour with the Clash and the Damned; following them was a frustrated groupie and heroin addict named Nancy Spungen, who had once had a brief affair with drummer Jerry Nolan. Thunders did his best to introduce his drug of choice to the London scene, in one instance waving a heroin-filled syringe in Vicious' face and shouting, "Are you a boy or a man?" But it wasn't until a short while later, when a repulsed Johnny Rotten attempted to halt Spungen's unwanted advances by introducing her to Vicious, that Sid's heroin habit began in earnest. The couple took to each other immediately, as Spungen fulfilled her ambition of bagging a Sex Pistol, while Vicious identified with her outcast status and (some friends thought) endured her whining, stupidity, and instability simply because no one wanted him to be with her. As a member of the Sex Pistols, Vicious became an instant star; the resultant ego inflation and opportunities for indulgence, coupled with Spungen's voracious appetite for drugs, spelled trouble.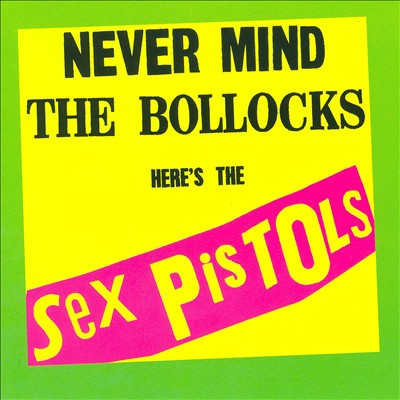 Vicious played his first live show with the Sex Pistols on April 4, 1977. Although his efforts to learn the bass were sincere, he showed up at recording sessions for Never Mind the Bollocks too drunk to play at all effectively, so the group rehired Glen Matlock as a session musician for most of the tracks. In between all the Pistols controversies of that year, Sid's friends spent most of the rest of the year trying in vain to get rid of Spungen and to break Sid of his heroin habit.
In January 1978, the Sex Pistols embarked on an ill-fated tour of the United States. Most Americans who had heard of Sid Vicious knew only his media image, and upon his arrival, Vicious did his utmost to live up to that violent tough-guy persona -- which, in England, had usually resulted in his getting beaten up. Since he was separated from Nancy, Rotten tried again to help Sid kick heroin, but he was overall too far out of control for the effort to matter much. Tales of Vicious' excesses and self-mutilations on the tour abound: in San Antonio, he called the audience "a bunch of faggots" and hit someone on the head with his bass; in Dallas, he appeared on-stage with the phrase "Gimme a Fix" scrawled on his chest; at a truck stop on the way to Tulsa, a trucker put a cigarette out on his hand and challenged Vicious to do the same, so Vicious sliced his own hand open and calmly continued eating. Two days after the Pistols' final gig in San Francisco, Vicious suffered his first heroin overdose; three days later, on a flight to New York, he slipped into a drug-induced coma. Upon his return to England, he and Rotten fell out completely over his drug abuse; he wound up going to Paris for the Great Rock 'n' Roll Swindle film, for which he recorded covers of "My Way" and a couple of Eddie Cochran songs. In August 1978, he and Nancy moved to New York, raising money by performing a farewell gig with a backing band called the Vicious White Kids, which featured guitarist Steve New, bassist Glen Matlock, and drummer Rat Scabies.
Upon arriving in New York, Vicious formed the Idols with Barry Jones, guitarist Steve Dior, and the New York Dolls' former rhythm section of Arthur Kane and Jerry Nolan. A live album, Sid Sings, was released with the Idols in 1979; it consisted mostly of Pistols, Dolls, and Heartbreakers covers, plus the songs he had covered for The Great Rock 'n' Roll Swindle.
On October 12, 1978, Vicious awoke in his Chelsea Hotel room to find Spungen lying in the bathroom, dead of a stab wound. Although he could not remember the events of the preceding evening due to his drug-induced stupor, he confessed to the crime and was arrested. After Virgin Records bailed him out, he attempted suicide several days later by slashing himself with a razor, and was committed to Bellevue for two weeks. On December 9, at the Max's Kansas City club, Vicious propositioned the girlfriend of Todd Smith, Patti Smith's brother; when Todd approached him about it, Vicious broke a glass across his face and was subsequently arrested again. He was released on February 1, 1979, and immediately took some bad heroin supplied by his mother; after scoring more, he shot up again later that night and was found dead of an overdose the next morning. He was only 21.
The murder of Spungen was never conclusively solved, and several theories exist as to what really happened. Vicious' own confession told the story of a dispute over a failure to procure heroin, which escalated into violence and finally the stabbing; Spungen apparently failed to dress the wound properly, and died several hours later. However, Vicious' own condition rendered him unsure of the night's events, and those close to him doubted that he could have brought himself to murder his beloved. A team of private detectives hired by manager Malcolm McLaren turned up evidence suggesting that someone else had murdered Spungen; several friends had been in the apartment that night, one of whom was unknown to the group, and some sort of drug deal had taken place while a large cashed check from Virgin was lying out in the open.
Sadly, by that point, Vicious' all-consuming addiction had isolated him from most of the people who might have helped him conquer his problems, and at least some of his friends viewed his death as far from unexpected. However, despite a meager recorded legacy and minimal contribution to the Sex Pistols outside of their media image, Vicious' early death only served to romanticize his chaotic life and eventual downfall. To some, he represents the ultimate spirit of punk rock anarchy and nihilism for its own sake; to others, he remains a tragic figure, but more for his weaknesses than his notoriety.