Seal emerged from England's house music scene in 1990 to become the most popular British soul vocalist of that decade. Although his earliest material still showed signs of acid house, by the mid-'90s he was known for a distinctive fusion of soul, folk, pop, dance, and rock that brought him success on both sides of the Atlantic. Early on, he enjoyed a very high level of success -- an Ivor Novello Award was given to him for the writing of his first single, and he won three Grammy Awards only a few years later. His albums were typically released a few years apart, yet they tended to earn multiple gold and platinum certifications in different countries.
The son of Nigerian and Brazilian parents, Seal, born Sealhenry Samuel in 1963, was raised in England. After graduating with an architectural degree, he took various jobs around London, including electrical engineering and designing leather clothing. After a while, he began singing in local clubs and bars. He joined an English funk band called Push, touring Japan with the band in the mid-'80s. When he was in Asia, he joined a Thailand-based blues band. After a short time with that group, he traveled throughout India on his own.
Upon returning to England, Seal met Adamski, a house and techno producer who had yet to make much of an impression in the U.K. Seal provided the lyrics and vocals for Adamski's "Killer," which became a number one U.K. hit in 1990 and was acknowledged with an Ivor Novello Award. Seal signed a solo recording contract with ZTT and recorded his eponymous debut album with label founder Trevor Horn, who had previously worked with Yes, ABC, Frankie Goes to Hollywood, and Grace Jones, among others. The first single pulled from the album, "Crazy," became a number 15 hit in the U.K. in 1990 and reached number seven in the U.S. upon its release there the following year. Seal was likewise a success, reaching number 24 in America and selling over three-million copies around the world.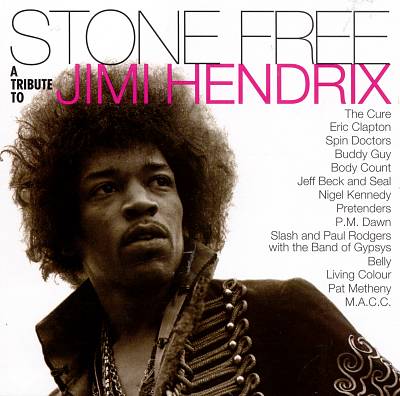 Seal subsequently took three years to complete his second album. In between the two records, he appeared on the Jimi Hendrix tribute album Stone Free, singing on Jeff Beck's version of "Manic Depression." In the summer of 1994, he released his second album, also titled Seal. Preceded by the American Top 40 hit "Prayer for the Dying," the album did well upon its release, peaking at number 20 and selling a million copies by the spring of 1995, but it didn't really take off until a year after its release, when "Kiss from a Rose" was featured on the soundtrack to Batman Forever. That song became a number one pop single in America and spent a total of 12 weeks at the top of the adult contemporary chart. Its success sent the parent album into multi-platinum status; two years after its original release, the album had sold over four million copies in the U.S. alone. Additionally, the song was connected to three Grammy awards: Record of the Year, Song of the Year, and Best Male Pop Vocal Performance.
Human Being, Seal's third album, hit the shelves in 1998 and didn't fare nearly as well on a commercial level. Five years passed -- a period that included the recording of Togetherland, a shelved album Seal termed "crap" -- prior to the release of Seal IV. That album put the singer back in the Top Ten of the U.K. album chart and, for the first time, in the U.S. Top Ten. As another lengthy between-album period ensued, there were a couple stopgap packages, namely Best: 1991-2004 and the live CD/DVD combo Live in Paris. Additionally, Seal married Heidi Klum, who appeared as a duet partner on "Wedding Day," a song on the 2007 album System.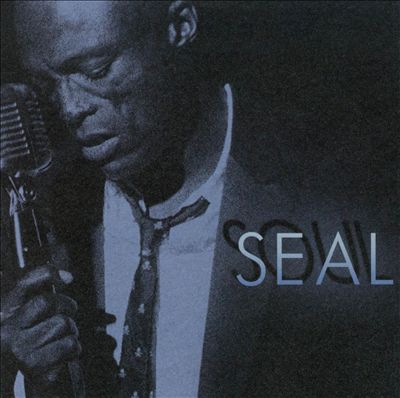 For the next several years, Seal was more productive than ever. He switched gears with Soul (2008), for which he covered classic soul songs. In eight territories, the album was certified gold, platinum, or diamond, while it reached number 13 in the U.S. It was produced by David Foster, who remained a creative partner for Commitment (2010) and Soul 2 (2011), the latter of which -- a second set of covers -- also involved Trevor Horn. The album 7 (2015), issued three years after Seal and Klum's divorce, was previewed with the tracks "Every Time I'm with You" and "Do You Ever." Those two songs, as well as all others on the album, were produced by Horn. Seal then signed with Decca and worked with producer Nick Patrick at Los Angeles' historic Capitol Studios on a set of pop standards. Enlisting a seasoned team of jazz and pop veterans in the studio where Frank Sinatra famously recorded, Seal emerged with his tenth album, Standards, in 2017.