Wu-Tang Clan mastermind Robert Diggs, best known as the RZA among several other pseudonyms, is one of hip-hop's most revered, influential producers. With the group's classic 1993 debut, Enter the Wu-Tang (36 Chambers), he established their widely imitated core sound, consisting of stark, booming beats and chilling samples (heavily drawing from vintage soul records as well as kung fu movies), setting the backdrop for the crew's gritty, violent narratives. Following the album's trailblazing success, Diggs participated in the pioneering horrorcore group the Gravediggaz, and produced the first wave of solo releases by his fellow Wu-Tang members. Starting with 1997's Wu-Tang Forever, he concentrated less on producing Wu-Tang releases and devoted more time to his solo career, with the gold-selling debut by his alter ego Bobby Digital arriving in 1998. He also successfully ventured into film and television work, beginning with his highly acclaimed score for Jim Jarmusch's Ghost Dog: The Way of the Samurai (1999) and continuing with a lengthy string of soundtracks and acting roles. He made his directorial debut with 2012's The Man with the Iron Fists. Additionally, he formed the duo Banks & Steelz with Paul Banks of Interpol, debuting with the 2016 full-length Anything But Words. Later work included singles with Flatbush Zombies and a 2022 collaboration with DJ Scratch titled Saturday Afternoon Kung Fu Theater.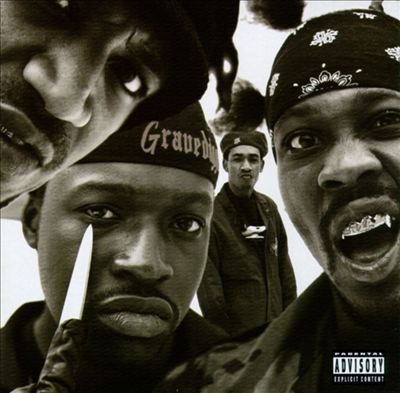 Prior to Wu-Tang's formation, Diggs founded the rap unit Force of the Imperial Master, soon renamed All in Together Now, which also featured fellow Wu-Tang members the Genius (aka GZA) and Ol' Dirty Bastard. Following All in Together Now's dissolution, he signed to Tommy Boy under the name Prince Rakeem, issuing the 1991 EP Ooh I Love You Rakeem before joining the Wu-Tang. The group's 1993 debut, Enter the Wu-Tang (36 Chambers), was one of the most influential hip-hop records of the era, with RZA's lean, menacing production work much imitated throughout the rap community in the years to follow. In addition to remaining a member of the loose-knit Wu-Tang family and producing many of the group members' solo efforts, RZA also joined the Gravediggaz, helming their 1994 debut 6 Feet Deep. His first full-length solo LP, RZA as Bobby Digital in Stereo, appeared in 1998. In 1999, RZA Hits, a compilation of some of the Wu-Tang family's best-known tracks, from both group and solo projects, was released under RZA's name.
Ghost Dog: The Way of the Samurai, his soundtrack for the Jim Jarmusch film -- in which he made a cameo, beginning a series of small acting roles -- was released in 2000 (his original instrumental score was given a limited, Japan-only issue at the end of 1999). In 2001, he released his second Bobby Digital record, Digital Bullet. The World According to RZA, featuring collaborations with artists he met while touring internationally, followed in 2003, as did his third official solo album, The Birth of a Prince. He continued to field soundtrack work, including Quentin Tarantino's two-volume Kill Bill films and the Japanese animation series Afro Samurai, as documented on 2007's Afro Samurai and 2009's Afro Samurai: The Resurrection. Digi Snacks, his third album as Bobby Digital, appeared in 2008. Tarantino then persuaded the producer to finish a full-length movie script he had been working on. With Eli Roth as his co-writer, shooting began in 2011 on the RZA-written and directed film The Man with the Iron Fists. Both the film and its soundtrack landed in 2012 featuring music from the RZA and his Wu-Tang associates Ghostface Killah and Method Man, along with tracks from Kanye West and the Black Keys.
While RZA continued his contributions to Hollywood -- starring in films like G.I. Joe: Retaliation and Brick Mansions -- he wouldn't return to the music world until 2014. That year, Wu-Tang released their sixth LP, A Better Tomorrow, which peaked in the Billboard Top 40. RZA also produced an EP titled Only One Place to Get It, a project distributed for free by Dr. Pepper. The four songs featured guests Rockie Fresh, Tinashe, RAC, and Robert DeLonge over RZA's production.
Another Wu album arrived the next year with much fanfare and controversy. Once Upon a Time in Shaolin was a limited-edition double album, so limited, in fact, that only one copy of the album exists. It was purchased for two-million dollars with the stipulation that it cannot be commercially distributed until 2103. After negative fan reaction, RZA announced that part of the proceeds from the sale would go to charity.
Taking a step back from Wu-Tang, RZA joined forces with Interpol frontman Paul Banks for their collaborative project Banks & Steelz. Anything But Words arrived in August 2016 and featured guest appearances by Ghostface Killah, Kool Keith, Method Man, Masta Killa, and Florence Welch. He then composed the score for Dallas Jackson's 2018 slasher film Thriller. In 2020, RZA released Guided Explorations, a motivational spoken word EP produced in conjunction with Tazo tea. Later in the year, he collaborated with Good Humor in order to compose a new ice cream truck jingle, designed as an alternative to the existing jingle and its racist history. Two singles with Flatbush Zombies, "Plug Addicts" and "Quentin Tarantino," appeared in 2021. Saturday Afternoon Kung Fu Theater, a short album with DJ Scratch, was released in 2022.