An often stirring folk/blues guitarist and vocalist, Roy Book Binder has been playing country blues since the mid-'60s, when he began recording for Blue Goose. Greatly influenced by Rev. Gary Davis and Pink Anderson, Book Binder played in East Coast coffeehouses in the early '60s, then began accompanying Rev. Davis on tours in the mid-'60s. He also played with Larry Johnson, Arthur "Big Boy" Crudup, and Homesick James. Besides constant concerts and tours, Book Binder has made additional recordings for Blue Goose, as well as Adelphi, Rounder, and his own PEGleg label.
Book Binder began playing blues guitar while he was enlisted in the Navy. Following his discharge from the military, he enrolled in Rhode Island Junior College. After a brief spell there, he attended New York's New School for Social Research. Book Binder quit school in 1967, after he met the Rev. Gary Davis. Book Binder became Davis' chauffeur, during which he took extensive lessons from the blind guitarist. He started his recording career slowly, cutting some singles for Kicking Mule and Blue Goose in 1968. In 1969, he toured England with Arthur "Big Boy" Crudup and Homesick James. The following year, he released his first album, Travelin' Man, on Adelphi. After the release of Travelin' Man, he began touring America extensively.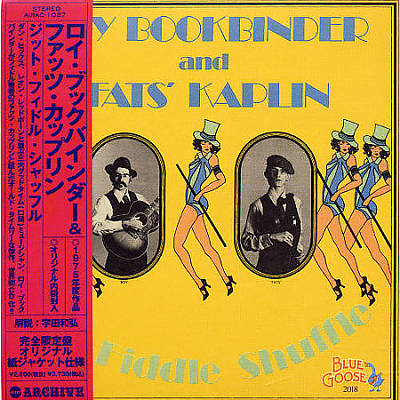 Book Binder began playing with fiddler Fats Kaplin in 1973, recording Git Fiddle Shuffle the same year. Roy and Fats were a duo for three years, playing numerous concerts and recording a second album, Ragtime Millionaire, in 1976. Following the release of Ragtime Millionaire, the duo stopped performing together and Book Binder bought a motor home, which became his permanent residence. Live performances became his primary concern after the release of Goin' Back to Tampa in 1979. For nearly ten years, he toured the country in the motor home, driving himself from club to club, hitting numerous coffeehouses and festivals along the way.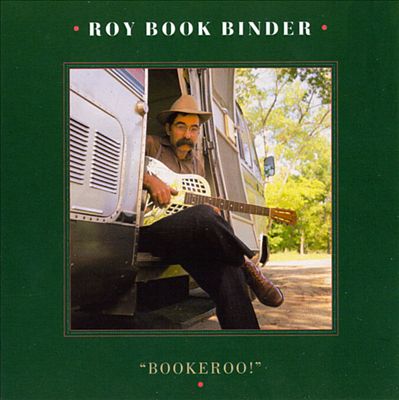 Book Binder returned to recording in 1988, releasing Bookaroo! on Rounder Records. In addition to his constant touring, he recorded regularly in the '90s and remained active into the new millennium; his albums during this period have included The Hillbilly Blues Cats (1992, Rounder), Live Book...Don't Start Me Talkin'... (1994, Rounder), Polk City Ramble (1998, Rounder), Singer Songwriter Bluesman (2001, PEGleg), and Live at the Fur Peace Station (2005, PEGleg).