The epitome of class and elegance without the stuffiness, Ron Carter is a world-class bassist and jazz icon. Famously, he was a member of Miles Davis' second great quintet of the '60s, but is also among the greatest accompanists of all time, and has made many albums exhibiting his prodigious technique. A brilliant rhythmic and melodic player, Carter uses everything in his bass and cello arsenal, including walking lines, thick, full tones, drones, and strumming effects. Almost exclusively an acoustic player, he is nearly as accomplished in classical music as jazz, and has performed with symphony orchestras all over the world. Along with playing on classic albums by Davis, Wayne Shorter, Lee Morgan, and others, he has regularly issued his own eclectic albums like 1978's A Song for You with four cellos, 1995's Mr. Bow-Tie, and 2011's Ron Carter's Great Big Band. He is the winner of three Grammy Awards, including for the song "Call Sheet Blues" from the 1987 film 'Round Midnight and has joined other musicians on a number of engaging duet and trio recordings, including a classic 1972 session with Jim Hall, Alone Together, 1989's Duets with Helen Merrill, 2002's Dialogues with Houston Person, and 2016's The Purity of Turf with Ethan Iverson. Active well into his eighties, Carter leads his quartet with pianist Renee Rosnes on Foursight: The Complete Stockholm Tapes and the 2022 documentary soundtrack Ron Carter: Finding the Right Notes.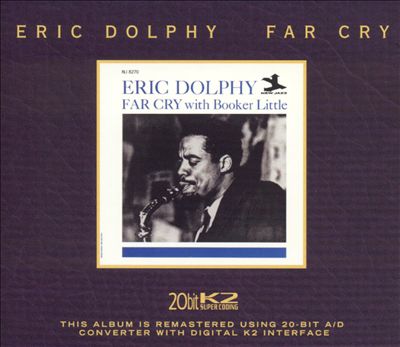 Born in 1937 in Ferndale, Michigan, Carter began playing cello at ten and switched to bass while in high school in Detroit. He played in the Eastman School's Philharmonic Orchestra, and gained his degree in 1959. From there, he moved to New York and played in Chico Hamilton's quintet with Eric Dolphy; he also enrolled at the Manhattan School of Music. He made some of his earliest recordings during this period, including playing on Dolphy's Far Cry. Carter earned his master's degree in 1961. After Hamilton returned to the West Coast in 1960, Carter stayed in New York and played with Dolphy and Don Ellis, cutting his first records with them. He worked with Randy Weston and Thelonious Monk while playing and recording with Jaki Byard in the early '60s. Carter also toured and recorded with Bobby Timmons' trio and played with Cannonball Adderley. He joined Art Farmer's group for a short time in 1963 before he was tapped to become a member of Miles Davis' band.
Carter remained with Davis until 1968, teaming with bandmates Herbie Hancock and Tony Williams to craft a new, freer rhythm section sound. Together, they appeared on every one of the trumpeter's crucial mid-'60s recordings including E.S.P., Miles Smiles, Nefertiti, and others. The high-profile job led to the reputation that's seen Carter become one of the most recorded bassists in jazz history. He's been heard on an unprecedented number of recordings; some sources claim 500, others have estimated it to be as many as 1,000. The list of people he's played with is simply too great to be accurately and completely cited. Carter has been a member of the New York Jazz Sextet and New York Jazz Quartet, V.S.O.P. Tour, and Milestone Jazzstars, and was in one of the groups featured in the film Round Midnight in 1986.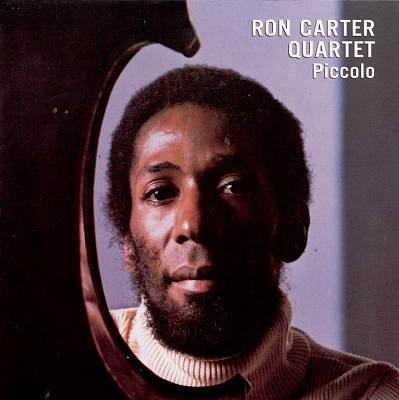 Carter has led his own bands at various intervals since 1972, using a second bassist to keep time and establish harmony so he's free to provide solos. He even invented his own instrument, a piccolo bass, which he featured on 1977's Piccolo. He has contributed many arrangements and compositions to both his groups and other bands, and made duo recordings with Cedar Walton, Jim Hall, and others. In 1987, he won a Grammy Award for Best Instrumental Composition for the song "Call Sheet Blues," from the soundtrack album The Other Side of Round Midnight. Carter picked up a second Grammy Award in 1994 for his contributions to the reunion album A Tribute to Miles. He has recorded for Embryo/Atlantic, CTI, Milestone, Timeless, EmArcy, Galaxy, Elektra, and Concord, and eventually landed at Blue Note for LPs including 1997's The Bass and I, 1998's So What, and 1999's Orfeu.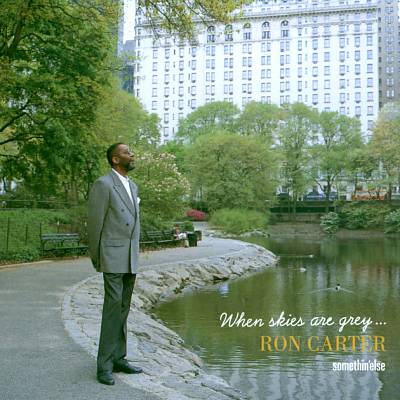 At the dawn of the new millennium, Carter remained an active, in-demand artist, releasing a steady stream of albums and keeping a busy live schedule. When Skies Are Grey surfaced in early 2001, followed in 2002 by Stardust, Carter's tribute to the late bassist Oscar Pettiford. That same year, he joined saxophonist Houston Person for the duo's third album of standards, Dialogues. In 2006, another tribute album was released, Dear Miles, dedicated to Miles Davis, also on Blue Note. Several more small group solo albums followed including 2007's Japan-only It's the Time and 2008's Jazz and Bossa.
In 2011, Carter delivered his first effort with big-band music, Ron Carter's Great Big Band, featuring arrangements by conductor Robert M. Freedman and a bevy of name players including pianist Mulgrew Miller and drummer Lewis Nash. The following year, he was inducted into the DownBeat Jazz Hall of Fame. He then joined drummer Gerry Gibbs for two albums, 2013's Thrasher Dream Trio and 2014's We're Back. Also in 2014, Carter was backed by the WDR Big Band on My Personal Songbook. In 2016, the bassist once again joined saxophonist Person for the duo album Chemistry. That same year, he also joined pianist Ethan Iverson on the trio date The Purity of Turf. Another Person collaboration, Remember Love, arrived in 2018. The following year, Carter collaborated with novelist, poet, and painter Danny Simmons for the Brooklyn multimedia concert The Brown Beatnik Tomes: Live at BRIC House. A several-volume concert series featuring the bassist's quartet with Renee Rosnes, Jimmy Greene, and Payton Crossley also appeared around the same time, later collected as Foursight: The Complete Stockholm Tapes. In 2022, Carter was the subject of the PBS documentary Ron Carter: Finding the Right Notes, for which he also supplied the soundtrack.