Although hardly as well-known as Buddy Rich, the jazz drummer Roger Humphries began playing at just an early age. Humphries came from a family of ten children and, his uncles were a pair of professional horn players, Frank Humphries and Hildred Humphries. Roger Humphries' knack for percussion as a toddler even got him admitted into school early. He was first asked to play a gig at the ripe age of four -- that was a Christmas program with the Mary J. Cowley Band. The little drummer began winning prizes in amateur contests; at four-and-a-half, he sat in with the hard-swinging Tab Smith band under pressure from Uncle Frank. By 14, the drummer had become a professional, and two years later led his own group at the Carnegie Music Hall.
Humphries began gigging on the road with major jazz performers in the early '60s. Naturally, he gravitated toward artists from his Pittsburgh base, backing up both tenor saxophonist Stanley Turrentine and organist Shirley Scott in a legendary trio.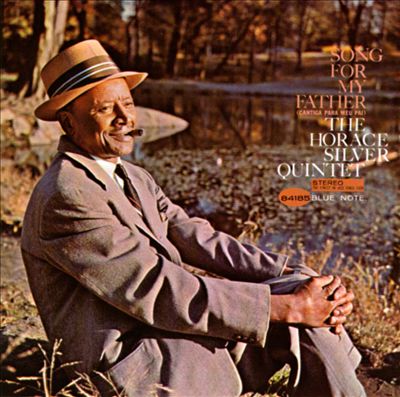 By 1964 Humphries had made it to New York City to join up with the Horace Silver Quintet, touring Europe with this popular group twice. He is the drummer on some of Silver's most popular albums, including the superb Song for My Father. Next the drummer built up his big band chops working with Ray Charles. Humphries' career continued with a long list of jazzmen who found his drumming to their taste, including Lee Morgan, Grant Green, Billy Taylor, Lionel Hampton, Coleman Hawkins, Clark Terry, Joe Henderson, Dizzy Gillespie, Johnny Griffin, and many others.
The drummer's own bandleading bug got to take a few bites in the early '70s with the organization of a Humphries band entitled the R.H. Factor. He would continue leading bands such as the Roger Humphries' Big Band in 1996. Albums under his own name were released in both 1993 and a decade later. The latter effort, Don't Give Up, sports a wonderful photo of the drummer as a child on the front cover. As a teacher, Humphries is considered to have had a major impact on young players through his teaching at the University of Pittsburgh. Additional family members who play music include cousin Teddy Humphries, a professional pianist, and brothers Lawrence Humphries Jr. and Norman Humphries, musical hobbyists. Following in the family tradition, Roger Humphries Jr. and nephew Gregory Humphries have become drummers.