Rita Lee is a central figure in Brazilian rock. A former member of the seminal rock band Os Mutantes, she eventually departed from that group and began an extremely successful solo career in the rock and dance styles that have lasted for more than 30 years.
The daughter of an amateur female pianist, she never took music lessons. In place of the traditional adolescent debut ball, she asked to receive a drum set. Lee formed a band with two other friends and they were quite good at vocals, backing stars like Tony Campelo, Jet Blacks, Demetrius, and Prini Lopez, when they met the brothers Arnaldo and Sérgio Dias Baptista. Adopting the name O'Seis (a pun with "the six" and the Brazilian redneck way of saying "you all"), they recorded the single "O Suicida," which was never released. When the rest of the band left for college, only three of them remained. Picking the name Os Mutantes, they backed Nana Caymmi on her then-husband's composition "Bom Dia" (Gilberto Gil). When Gil met them, he immediately knew that Os Mutantes were on the same track as the Baianos. Inviting them to accompany him at TV Record's 1967 III FMPB, they won second place for Gil's "Domingo no Parque" with the addition of Rogério Duprat conducting an orchestra with his revolutionary arrangements. The novelty of electric guitars and a generalized irreverence of the mixing of strange orchestral sounds irritated the audience a great deal; the nascent Tropicalia was coming to the world under heavy booing. Soon after, they recorded their single "O Relógio." In 1968, they performed on the album/manifesto Tropicália ou Panis et Circensis (Philips), with Nara Leão, Caetano Veloso, Gilberto Gil, Gal Costa, and Tom Zé. This was also when they recorded their first LP, Os Mutantes. In that period, during their somewhat frequent tours of Europe, they recorded an LP that was never fully released, with the exception of some tracks included on 1971's Jardim Elétrico. Also in 1968, they accompanied Caetano to TV Globo's III FIC, on his "É Proibido Proibir" and performed their "Caminhante Noturno," which won seventh place. In 1969, they participated at the IV FMPB with their "Dom Quixote" and, by Lee and Tom Zé, "2001." In the same year, they performed with the Baianos at the Sucata nightclub, Rio, and recorded their second album, also self-titled. They went to Europe, playing at Cannes, France, at the MIDEM, and in Lisbon, Portugal.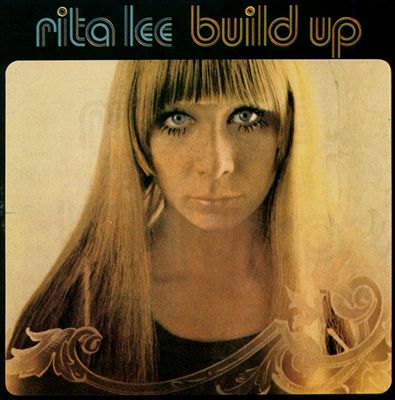 In 1970, they returned to Brazil and set the show O Planeta dos Mutantes, the first multi-media experiment in Brazil. In the same year, Lee recorded her solo album, Build Up, produced by Arnaldo Baptista. Soon after, they had a stint at the Olympia in Paris, France. With bassist Liminha (now a respected studio producer) and drummer Dinho, they participated in the V FIC with "Ando Meio Desligado" (Arnaldo and Sérgio). The LP A Divina Comédia is from that year and O Jardim Elétrico (Polydor) from the next. In 1972, Lee recorded another solo album backed by the Os Mutantes, Hoje é o Primeiro Dia do Resto de Sua Vida (Philips). After releasing the Os Mutantes' No País dos Bauretz, Lee departed from the group. In fact, she was expelled as she wasn't proficient enough as an instrumentalist. Following a period of depression, during which she became locked up in her home, she decided to abandon her career. But, at the same time, she was writing the material that would make her famous as a solo artist. In 1973, she presented herself together with Lúcia Turnbull at the show Phono 73. Forming the rock band Tutti Frutti (which included Lúcia) for a series of presentations at the Teatro Ruth Escobar, they adopted the name Rita Lee & Tutti Frutti by suggestion of the record label. The band would follow her to the success in subsequent years, releasing Lee's hits "Ovelha Negra," "Agora só Falta Você," "Esse tal de Roque Enrow," "Miss Brasil 2000," and "Jardins da Babilônia." In 1974, they released Atrás do Porto tem uma Cidade (Philips). In 1975, Lúcia went out of the band and they recorded Fruto Proibido (Som Livre). In 1977, pregnant for the first time, she was arrested for having marijuana and condemned to one year of domiciliary imprisonment, when she composed with Paulo Coelho (who is now a best-selling esoteric writer) the single "Arrombou a Festa," which sold 200,000 copies. She continued to perform, under special judge permits. Elis Regina invited her to a duo performance at a special TV show at TV Bandeirantes, when they recorded "Doce de Pimenta," which Lee had composed especially for Elis. It was during this time that she unofficially married Roberto de Carvalho, who was incorporated in her band as a guitarist and composer. Soon, they departed for a tour with Gilberto Gil for Refestança, which was recorded and released as the eponymous LP. In 1978, Lee and her band recorded the LP Babilônia, when the group was dissolved under internal dissension. She then formed the group Rita Lee & Cães e Gatos, and departed for a series of shows under the same name, alluding to the members' fighting with each other. Next year's album brought "Mania de Você," her biggest hit. Lee decided not to have a band anymore. With "Lança Perfume," she achieved international recognition with even Prince Charles recognizing her as his favorite singer. In the early '80s, she made great success recording "Joujou e Balangandãs" together with João Gilberto. Her albums, openly danceable and fully committed to a commercial result, were breaking all selling records, and her shows becoming mega-productions. During the 1983 tour for Rita Lee e Roberto de Carvalho -- Flagra, she began to have health problems, fainting on-stage at one presentation. She then decided to take a rest, recording another album in that year with no supporting tours.
In January 1985, she sang deceptively at the Rock in Rio festival. There were plenty of rumors accounting that she had leukemia. After another seven months in obscurity, she recorded another album that received good reviews, but was ignored by audiences. In 1986, as Lita Ree, she made true a longtime dream: to host a radio show, which was presented at São Paulo's 89 FM, and later, on Rio's Rádio Cidade. In 1987, she released Flerte Fatal under harsh criticism and fights with the press. After two more albums and still under fire of the critics, she ended the partnership with her husband, but worked with him on the film Fogo e Paixão. Later, she worked on the movie Dias Melhores Virão by Cacá Diegues, which granted her a prize at the Denzer Festival, Europe, in 1990. Impersonating the late singer/composer Raul Seixas in the short movie Tanta Estrela por Aí, she was appointed Best Male Actor by Rio's mayoralty. On TV, she worked on the soap operas Top Model and Vamp and hosted her own show, TV Leezão, a version for MTV of Rádio Amador. In 1990, she performed on her show Bossa n' Roll, which had the greatest audience that year and launched the acoustic craze. The album sold 350,000 copies. After an album recorded with her early companion Lúcia Turnbull, Lee was expressly required by Mick Jagger, who demanded personally that she open the Rolling Stones tour in Brazil. She was a great success, supplanting the Spin Doctors. After that, she toured for A Marca da Zorra, again with Roberto de Carvalho. The following year, she became the first woman and first pop icon to be awarded with the Prêmio Shell de MPB. In 1997, she received the distinguished Prêmio Sharp de Música. She followed with a CD and tour for Santa Rita de Sampa and the mega-production Acústico MTV. In 2000, she released the CD 3001.