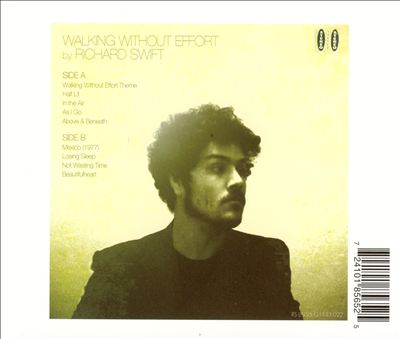 An in-demand producer and sideman as well as an idiosyncratic singer/songwriter, Richard Swift became an increasingly influential member of the indie music community throughout the 2000s and 2010s. A dedicated student of American pop music history, his sepia-toned style was most conspicuously influenced by the Tin Pan Alley era, Motown, and Phil Spector's Wall of Sound. Many of his songs also incorporated the freewheeling spirit of Captain Beefheart and the acerbic wit of fellow traditional-pop descendants like Randy Newman and Harry Nilsson. Sometimes heartbreakingly earnest and at other times impishly playful, he often combined the two in both his music and lyrics. At the same time, he experimented with stylized production involving heavy reverb and psychedelic effects beginning with his first two solo releases, 2001's Walking Without Effort (released in 2005) and 2003's The Novelist. By the mid-2000s, Swift was establishing himself as a producer; he went on to record albums with artists spanning Sylvie Lewis, Damien Jurado, Jessie Baylin, Guster, and Nathaniel Rateliff & the Night Sweats. Also finding work as a studio and touring musician, he played with bands including the Shins, the Black Keys, and the Arcs during the 2010s. Following a brief illness, Swift died in mid-2018 at the age of 41. Typically eclectic and haunting, his final solo album, The Hex, was released posthumously the same year.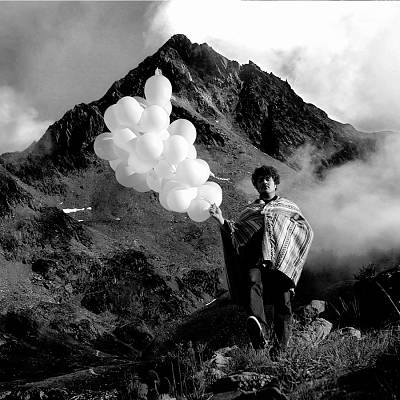 Born Ricardo Ochoa in California in 1977, Swift was raised partly in California, Minnesota, Utah, and Cottage Grove, Oregon, where he remained based for most of his adulthood. He spent much of his youth locked in his room with a four-track recorder, a device that -- along with a computer -- the artist used loyally throughout his career. Cutting his teeth in the Christian music scene of the Pacific Northwest as a young adult, he worked as worship leader and played in Christian groups, recording a worship album in the late '90s that led to a record deal with California-based Metro One. By the time he released a solo album under the name Dicky Ochoa in 2000, he was married and had started a family. Then temporarily based in Southern California, he provided keyboards for shoegazers Starflyer 59 in the early 2000s while recording his first two secular solo albums as Richard Swift: Walking Without Effort and The Novelist. The Novelist was issued by Velvet Blue Music in 2003. Two years later, Secretly Canadian paired it with his previously unreleased 2001 album on the compilation The Novelist/Walking Without Effort. He would remain with the label for the rest of his solo career. His third album, Dressed Up for the Letdown, arrived in 2007, with the double EP Richard Swift as Onasis following a year later. As he continued to take on more and more work as a producer, he released the solo EP Ground Trouble Jaw in 2008 and the full-length Atlantic Ocean in 2009.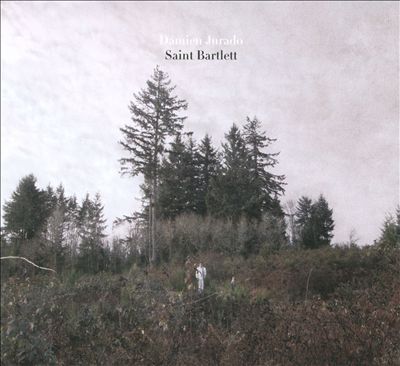 Swift began a fruitful relationship with fellow singer/songwriter Damien Jurado when he produced Jurado's 2010 album Saint Bartlett. The pair reunited later that year for a weekend get-together that resulted in the unplanned covers album Other People's Songs, Vol. 1. They released the home recording as a temporary, free digital download. Swift's own seven-track EP, Walt Wolfman, arrived in 2011 and was followed by further production work for Jurado (including his entire Maraqopa trilogy) as well as for bands including Foxygen, Tennis, and Guster. Meanwhile, Swift joined the Shins, staying on as a member from 2011-2016. He also toured on bass and backing vocals for the Black Keys in 2014 and played with Dan Auerbach's the Arcs beginning in 2015. In 2016, Other People's Songs, Vol. 1 received an official physical release by Secretly Canadian, and the Pretenders album Alone featured several contributions from Swift, including performances and artwork. The following year, Joyful Noise issued a vinyl single of the previously unreleased "4 Yr Luv" with B-side by Tall Tall Trees as part of a series pairing roster members with their musical influences.
Following an illness stemming from alcoholism-related complications, Swift died in Tacoma, Washington on July 3, 2018. His final album, The Hex, was released digitally that September with physical formats following in December 2018. A few months later, Secretly Canadian issued a compilation of the EPs Ground Trouble Jaw and Walt Wolfman.