Best known as half of the chart-topping 1970s soft rock duo the Carpenters with his sister Karen, Richard Carpenter contributed smooth vocal harmonies, lush arrangements, piano/keyboards, and occasional songwriting to Karen's distinctive lead vocals and drums. With light, airy melodies and meticulously crafted arrangements that appealed to a variety of audiences, the Carpenters became one of the most popular acts of the decade, winning four Grammy Awards and scoring 12 Top Ten hits. Among their three number one singles was the classic "(They Long to Be) Close to You" off 1970's Close to You. Though their Top 20 streak ended after 1975's Horizon, the duo continued to make music together until Karen's tragic death in 1983. Richard went on to work as a producer and launched a solo career with 1987's Time, which embraced synthesizers and power ballads more in line with the trends of its release year. His 1998 instrumental album Pianist, Arranger, Composer, Conductor included reworkings of some Carpenters hits, and he focused on solo piano interpretations of their songs for Richard Carpenter's Piano Songbook in 2022. In the meantime, Carpenter produced albums and collections for the likes of Petula Clark, Dusty Springfield, Chet Baker, and many others.
Richard Lynn Carpenter was born in New Haven, Connecticut on October 15, 1946, about three-and-half years before his younger sister. He began studying classical piano at the age of nine and knew he wanted to be a professional musician before reaching his teens. As a high schooler, he played piano with a cocktail jazz trio at local nightclubs before his family relocated to Downey, California. Richard graduated from Downey High School in 1964, then studied music at California State College at Long Beach. There he met future songwriting collaborators Frank Pooler and John Bettis, as well friends like Gary Sims, Dan Woodhams, and Doug Strawn, who went on play in the Carpenters' live band. First, however, he formed a trio that saw Richard and bass and tuba player Wes Jacobs backing Karen. She signed with local California record label Magic Lamp, which released two unsuccessful singles, though the trio won a Battle of the Bands contest at the Hollywood Bowl in 1966, leading to a record contract with RCA. Signing under the name the Richard Carpenter Trio, the group cut four songs that were never released. Jacobs left the band at the beginning of 1968, and Richard and Karen formed the six-piece Spectrum with Bettis, Sims, Woodhams, and Leslie Johnston. That group was followed by the equally short-lived Summerchimes, though the latter project generated songs that would appear on the Carpenters' debut album.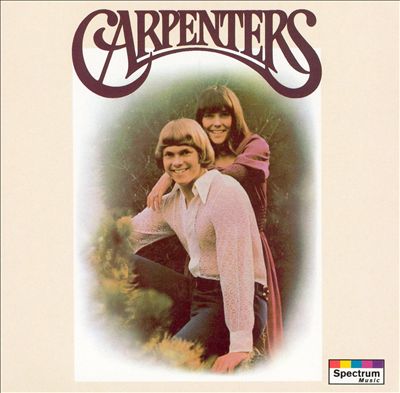 Around this time, some of Richard and Karen Carpenter's demos, recorded at the house of Los Angeles session musician Joe Osborn, were sent to Herb Alpert, the head of A&M Records. He signed the duo to his label in early 1969. Offering, the Carpenters' first album, was released in November of that year. Neither Offering nor the accompanying single, a cover of the Beatles' "Ticket to Ride," made a big impression; however, the Carpenters' fortunes changed with their second single, a version of Burt Bacharach and Hal David's "(They Long to Be) Close to You." Taken from the album Close to You, the single became the group's first number one, spending four weeks on the top of the U.S. charts. "Close to You" and the follow-up, "We've Only Just Begun," became international hits, beginning a five-year period where the duo was one of the most popular recording acts in the world. During that period, the Carpenters won two Grammy Awards, including Best New Artist of 1970, and had an impressive string of Top Ten hits that included "Rainy Days and Mondays" and "Superstar" from 1971's Carpenters; "Hurting Each Other," "Goodbye to Love," and "Top of the World" from 1972's A Song for You; and "Yesterday Once More" from 1973's Now & Then.
After 1975's number four hit "Only Yesterday" from that year's Horizon album, the group's popularity began to slowly decline. The 1976 LP A Kind of Hush peaked at number 33 on the Billboard 200, 20 slots lower than its predecessor, and the next year's Passage stalled at 49. Meanwhile, for the latter half of the '70s, the duo were plagued by personal problems. Richard had become addicted to prescription drugs; in 1978, he entered a recovery clinic, kicking his habit. Karen, meanwhile, became afflicted with anorexia nervosa, a disease she suffered from for the rest of her life. On top of their health problems, the group's singles had stopped reaching the Top Ten, and by 1978, they weren't reaching the Top 40. That year's Christmas Portrait similarly placed outside of the Top 40 on the album chart. Consequently, Karen decided to pursue a solo career, recording a solo album in 1979 with Phil Ramone; the record was never completed, and she returned to the Carpenters later that year. The reunited duo released their last album of new material, Made in America, in 1981. It marked a commercial comeback, as "Touch Me When We're Dancing" made it to number 16 on the Hot 100. However, Karen's health continued to decline, forcing the duo out of the spotlight. On February 4, 1983, Karen was found unconscious at her parents' home in Downey; she died in the hospital that morning from cardiac arrest caused by her anorexia.
After Karen's death, Richard Carpenter concentrated on production work and assembling various compilations of the Carpenters' recorded work. In 1987, he released a solo album called Time, which featured guest appearances by Dusty Springfield and Dionne Warwick. More posthumous Carpenters albums followed, including 1984's An Old-Fashioned Christmas (their final album to crack the Billboard 200) and 1989's Lovelines, which featured unreleased Carpenters tracks next to curated solo tracks by Karen. Richard also found demand as a producer outside of the band, working with Dusty Springfield and Scott Grimes in the '90s before issuing his second solo album, 1998's Pianist, Arranger, Composer, Conductor. A set of instrumentals, it included a variety of his duo's best-loved songs alongside original material including the tribute "Karen's Theme." The Carpenters album As Time Goes By followed in Japan in 2001.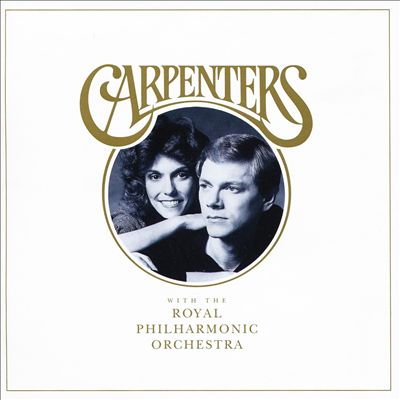 A&M issued a number of successful Carpenters collections over the decades to follow, and in 2018, Richard oversaw the production of Carpenters with the Royal Philharmonic Orchestra. Recorded at the famed Abbey Road Studios, the album featured many of the duo's original songs reworked with added orchestration by the London-based Royal Philharmonic. In 2022, Richard delivered a third solo album, the Decca-issued Richard Carpenter's Piano Songbook. It featured solo piano renditions of select Carpenters favorites.