R.E.M. marked the point when post-punk turned into alternative rock. When their first single, "Radio Free Europe," was released in 1981, it sparked a back-to-the-garage movement in the American underground. While there were a number of hardcore and punk bands in the U.S. during the early '80s, R.E.M. brought guitar pop back into the underground lexicon. Combining ringing guitar hooks with mumbled, cryptic lyrics and a D.I.Y. aesthetic borrowed from post-punk, the band simultaneously sounded traditional and modern. Though there were no overt innovations in their music, R.E.M. had an identity and sense of purpose that transformed the American underground. Throughout the '80s, they worked relentlessly, releasing records every year and touring constantly, playing both theaters and backwoods dives. Along the way, they inspired countless bands, from the legions of jangle pop groups in the mid-'80s to scores of alternative pop groups in the '90s, who admired their slow climb to stardom.
It did take R.E.M. several years to break into the top of the charts, but they gained a cult following after the release of their debut EP, Chronic Town, in 1982. Chronic Town established the haunting folk and garage rock that became the band's signature sound, and over the next five years, they continued to expand their music with a series of critically acclaimed albums. By the late '80s, the group's fan base had grown large enough to guarantee strong sales, but the Top Ten success in 1987 of Document and "The One I Love" was unexpected, especially since R.E.M. had only altered their sound slightly. Following Document, R.E.M. slowly became one of the world's most popular bands. After an exhaustive international tour supporting 1988's Green, the band retired from touring for six years and retreated into the studio to produce their most popular records, Out of Time (1991) and Automatic for the People (1992). By the time they returned to performing with the Monster tour in 1995, the band had been acknowledged by critics and musicians as one of the forefathers of the thriving alternative rock movement, and they were rewarded with the most lucrative tour of their career. Toward the late '90s, R.E.M. were an institution, as their influence was felt in new generations of bands.
Though R.E.M. formed in Athens, Georgia in 1980, Mike Mills (born December 17, 1958) and Bill Berry (born July 31, 1958) were the only Southerners in the group. Both had attended high school together in Macon, playing in a number of bands during their teens. Michael Stipe (born January 4, 1960) was a military brat, moving throughout the country during his childhood. By his teens, he had discovered punk rock through Patti Smith, Television, and Wire, and began playing in cover bands in St. Louis. By 1978, he had begun studying art at the University of Georgia in Athens, where he began frequenting the Wuxtry record store. Peter Buck (born December 6, 1956), a native of California, was a clerk at Wuxtry. Buck had been a fanatical record collector, consuming everything from classic rock to punk and free jazz, and was just beginning to learn how to play guitar. Discovering they had similar tastes, Buck and Stipe began working together, eventually meeting Berry and Mills through a mutual friend. In April of 1980, the band formed to play a party for their friend, rehearsing a number of garage, psychedelic bubblegum, and punk covers in a converted Episcopalian church. At the time, the group played under the name the Twisted Kites. By the summer, the band had settled on the name R.E.M. after flipping randomly through the dictionary, and had met Jefferson Holt, who became their manager after witnessing the group's first out-of-state concert in North Carolina.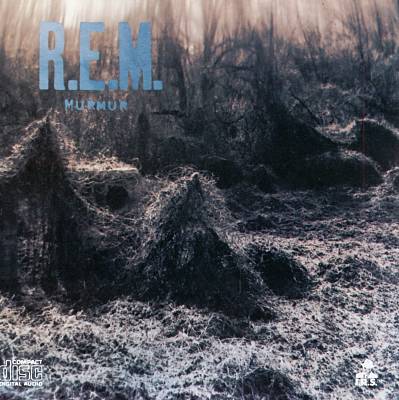 Over the next year-and-a-half, R.E.M. toured throughout the South, playing a variety of garage rock covers and folk-rock originals. At the time, the bandmembers were still learning how to play, as Buck began to develop his distinctive, arpeggiated jangle and Stipe ironed out his cryptic lyrics. During the summer of 1981, R.E.M. recorded their first single, "Radio Free Europe," at Mitch Easter's Drive-In Studios. Released on the local indie label Hib-Tone, "Radio Free Europe" was pressed in a run of only 1,000 copies, but most of those singles fell into the right hands. Due to strong word of mouth, the single became a hit on college radio and topped The Village Voice's year-end poll of Best Independent Singles. The single also earned the attention of larger independent labels, and by the beginning of 1982, the band had signed to I.R.S. Records, releasing the EP Chronic Town in the spring. Like the single, Chronic Town was well-received, paving the way for the group's full-length debut album, 1983's Murmur. With its subdued, haunting atmosphere and understated production, Murmur was noticeably different than Chronic Town and was welcomed with enthusiastic reviews upon its spring release; Rolling Stone named it the best album of 1983, beating out Michael Jackson's Thriller and the Police's Synchronicity. Murmur also expanded the group's cult significantly, breaking into the American Top 40.
The band returned to a rougher-edged sound on 1984's Reckoning, which featured the college hit "So. Central Rain (I'm Sorry)." By the time R.E.M. hit the road to support Reckoning, they had become well known in the American underground for their constant touring, aversion to videos, support of college radio, Stipe's mumbled vocals and detached stage presence, Buck's ringing guitar, and their purposely enigmatic artwork. Bands that imitated these very things ran rampant throughout the American underground, and R.E.M. threw their support toward these bands, having them open at shows and mentioning them in interviews. By 1985, the American underground was awash with R.E.M. soundalikes and bands like Game Theory and the Rain Parade, which shared similar aesthetics and sounds.
Just as the signature R.E.M. sound dominated the underground, the band entered darker territory with its third album, 1985's Fables of the Reconstruction. Recorded in London with producer Joe Boyd (Richard Thompson, Fairport Convention, Nick Drake), Fables of the Reconstruction was made at a difficult period in R.E.M.'s history, as the band was fraught with tension produced by endless touring. The album reflected the group's dark moods, as well as its obsession with the rural South, and both of these fascinations popped up on the supporting tour. Stipe, whose on-stage behavior was always slightly strange, entered his most bizarre phase, as he put on weight, dyed his hair bleached blonde, and wore countless layers of clothing. None of the new quirks in R.E.M.'s persona prevented Fables of the Reconstruction from becoming their most successful album to date, selling nearly 300,000 copies in the U.S. R.E.M. decided to record their next album with Don Gehman, who had previously worked with John Mellencamp. Gehman had the band clean up its sound and Stipe enunciate his vocals, making Lifes Rich Pageant their most accessible record to date. Upon its late summer release in 1986, Lifes Rich Pageant was greeted with the positive reviews that had become customary with each new R.E.M. album, and it outstripped the sales of its predecessor. Several months after Lifes Rich Pageant, the group released the B-sides and rarities collection Dead Letter Office in the spring of 1987.
R.E.M. had laid the groundwork for mainstream success, but they had never explicitly courted widespread fame. Nevertheless, their audience had grown quite large, and it wasn't that surprising that the group's fifth album, Document, became a hit shortly after its fall 1987 release. Produced by Scott Litt -- who would produce all of their records over the course of the next decade -- Document climbed into the U.S. Top Ten and went platinum on the strength of the single "The One I Love," which also went into the Top Ten; it also became their biggest U.K. hit to date, reaching the British Top 40. The following year, the band left I.R.S. Records, signing with Warner Bros. for a reported six million dollars. The first album under the new contract was Green, which was released on U.S. Election Day 1988. Green continued the success of Document, going double platinum and generating the Top Ten single "Stand." R.E.M. supported Green with an exhaustive international tour, in which they played their first stadium dates in the U.S. Though they had graduated to stadiums in America, they continued to play clubs throughout Europe.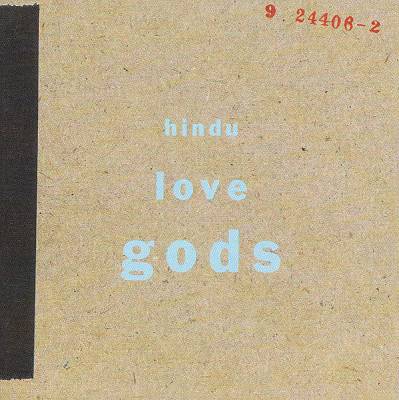 The Green tour proved to be draining for the group, and they took an extended rest upon its completion in 1989. During the break, each member pursued side projects, and Hindu Love Gods, an album Buck, Berry, and Mills recorded with Warren Zevon in 1986, was released. R.E.M. reconvened during 1990 to record their seventh album, Out of Time, which was released in the spring of 1991. Entering the U.S. and U.K. charts at number one, Out of Time was a lush pop and folk album, boasting a wider array of sounds than the group's previous efforts; its lead single, "Losing My Religion," became the group's biggest single, reaching number four in the U.S. Since the bandmembers were exhausted from the Green tour, they chose to stay off the road. Nevertheless, Out of Time became the group's biggest album, selling over four million copies in the U.S. and spending two weeks at the top of the charts. R.E.M. released the dark, meditative Automatic for the People in the fall of 1992. Though the band had promised a rock album after the softer textures of Out of Time, Automatic for the People was slow, quiet, and reflective, with many songs being graced by string arrangements by Led Zeppelin bassist John Paul Jones. Like its predecessor, Automatic for the People was a quadruple platinum success, generating the Top 40 hit singles "Drive," "Man on the Moon," and "Everybody Hurts."
After piecing together two albums in the studio, R.E.M. decided to return to being a rock band with 1994's Monster. Though the record was conceived as a back-to-basics album, the recording of Monster was difficult and plagued with tension. Nevertheless, the album was a huge hit upon its fall release, entering the U.S. and U.K. charts at number one; furthermore, the album received accolades from a number of old-school critics who had been reluctant to praise the band, since they didn't "rock" in conventional terms. Experiencing some of the strongest sales and reviews of their career, R.E.M. began their first tour since Green early in 1995. Two months into the tour, Bill Berry suffered a brain aneurysm while performing; he had surgery immediately and had fully recovered within a month. R.E.M. resumed their tour two months after Berry's aneurysm, but his illness was only the beginning of a series of problems that plagued the Monster tour. Mills had to undergo abdominal surgery to remove an intestinal tumor in July; a month later, Stipe had to have an emergency surgery for a hernia. Despite all the problems, the tour was an enormous financial success, and the group recorded the bulk of a new album. Before the record was released in the fall of 1996, R.E.M. parted ways with their longtime manager Jefferson Holt, allegedly due to sexual harassment charges levied against him; the group's lawyer, Bertis Downs, assumed managerial duties.
New Adventures in Hi-Fi was released in September 1996, just before it was announced that the band had re-signed with Warner Bros., reportedly for a record-breaking sum of 80 million dollars. In light of such a huge figure, the commercial failure of New Adventures in Hi-Fi was ironic. Though it received strong reviews and debuted at number two in the U.S. and number one in the U.K., the album failed to generate a hit single, and it only went platinum where its three predecessors went quadruple platinum. By early 1997, the album had already begun its descent down the charts. However, the members of R.E.M. were already pursuing new projects, as Stipe worked with his film company, Single Cell Pictures, and Buck co-wrote songs with Mark Eitzel and worked with a free jazz group, Tuatara.
In October of 1997, R.E.M. shocked fans and the media with the announcement that Berry was amicably exiting the group to retire to life on his farm; the remaining members continued on as a three-piece, soon convening in Hawaii to begin preliminary work on their next LP. Replacing Berry with a drum machine, the sessions resulted in 1998's Up, widely touted as the band's most experimental recording in years. It was only a brief change of direction, since R.E.M.'s next album, 2001's Reveal, marked a return to their classic sound. Around the Sun followed in 2004. A worldwide tour convened in 2005, which included an appearance at the London branch of Live 8. In 2007, R.E.M. were inducted into the Rock and Roll Hall of Fame and began work on their next album, Accelerate, which was released in 2008. The album sported a faster, more guitar-driven sound than Around the Sun, which had received lukewarm reviews and sold poorly, particularly in America. It earned rave reviews and topped charts around the world (although it halted at number two in America).
For 2011's Collapse Into Now, the band favored a more expansive sound, one that combined Accelerate's rock songs with slower ballads and moody atmospherics. Reviews were mostly positive, and it debuted in the Top Five in America. Unexpectedly, in September 2011, R.E.M. announced their amicable breakup after 31 years together. Immediately after the split, the band issued a double-disc compilation entitled Part Lies Part Heart Part Truth Part Garbage: 1982-2011, covering their years at both I.R.S. and Warner. In 2015 the band signed a deal with Concord Bicycle to distribute their Warner recordings, and the first fruits of this partnership surfaced in 2016, when a 25th Anniversary Edition of Out of Time appeared in November of that year. The next installment in this reissue campaign was a 25th Anniversary Deluxe Edition of Automatic for the People in November 2017. A year later, the group released R.E.M. at the BBC, a box set containing eight CDs and a DVD chronicling all their live work for the British Broadcasting Company. A 25th Anniversary edition of Monster appeared in 2019.