Ray Dorset had his moment in the spotlight when his band, Mungo Jerry, recorded one of the biggest-selling hits of 1970. A skiffle-style blues "In the Summertime" sold more than 30 million copies worldwide and became a classic of the summer season. It topped the charts a second time when a version by Shaggy was featured in the film Flipper. The song has also been recorded by Elton John. Dorset received two Ivor Novello awards as songwriter. Dorset was already a veteran performer when he formed Mungo Jerry in 1969. His first band, the Blue Moon Skiffle Group, featuring Phil Collins on drums, was formed when he was 11 years old. Three years later, he briefly joined Jackie Edwards' group. In the early '60s, his band the Concords shared a weekly gig at the Station Tavern in Richmond with the Rolling Stones.
Forming a new band, Good Earth, with keyboardist Colin Earl, guitar, kazoo, and jug player Paul King, upright bassist Mike Cole and washboard Joe Rush, Dorset signed with independent label Saga. When executives of the label discovered that the band was taking a jug band-influenced approach, their contract was dropped.
Moving to Dawn Records, and changing their name to Mungo Jerry. Dorset and the band were an immediate success. Their debut performance, at a festival in Hollywood, a small village near Newcastle-Under-Lyme, put them on the same bill as such top acts as the Grateful Dead, Jose Feliciano, Ginger Baker's Air Force, and Black Sabbath. Their good-humored music, however, captured the headlines.
Released in June 1970, "In the Summertime" was an overnight hit. Reaching number thirteen on the charts three days after being released, it climbed to the top of British pop charts a week later, selling more than six million copies in England alone. It remained in theTop 50 for 20 weeks, and spent seven weeks at number one.
The song's success represented Dorset and Mungo Jerry's peak. Although they subsequently reached the top of the British charts with "Baby Jump" and "Lady Rose," they were unable to maintain the momentum internationally. By 1972, Mungo Jerry was reduced to Dorset and a lengthy list of supporting musicians including ex-Chicken Shack drummer Paul Hancox and future Ozzy Osbourne bassist Bob Daisley.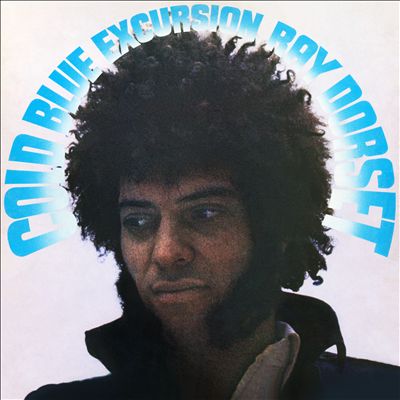 One of the first white musicians in England to incorporate disco, Dorset penned a chart-topping U.K. disco hit, "Feel Like I'm in Love," for Kelly Marie, in 1980. A solo album, Cold Blue Excursion, released in 1972, was followed by A Case for the Blues, featuring ex-Fleetwood Mac guitarist Peter Green, in 1987. A definitive biography of Dorset and Mungo Jerry, Beyond the Summertime, by John Van Der Kiste and Derek Wadeson, was published by A&F Publications in 2002.