After over a decade in the music business, South Korean singer and rapper PSY became a global sensation in the early 2010s with the exuberant and humorous video for his viral hit "Gangnam Style," which inspired international flash mobs, recognition from heads of state, and a slew of parodies on its record-breaking climb to the top of international charts and social media rankings. In the process, PSY helped K-pop edge one step closer into the Western mainstream, as the track was certified multi-platinum in Australia, Europe, and North America. With an image noticeably different from his impeccably manicured and hyper-styled contemporaries, he capitalized on his unique presence on the Asian pop scene and remained a chart fixture in Korea throughout the 2010s, while charting at least three consecutive albums -- Chiljip Psy-da (2015), 4X2=8 (2017), and Psy 9th (2022) -- on the Top Ten of the U.S. World chart.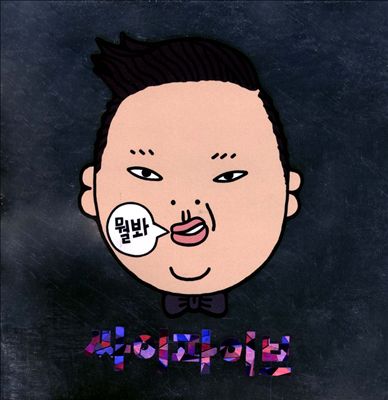 The artist, born Park Jae-Sang, graduated from Boston University and Berklee College of Music and began his music career in 2001 with the album PSY from the PSYcho World! The album's in-your-face lyrics connected with Korean teens but concerned civil groups, causing PSY to pay fines and restrict sales to adults only. He capitalized on the controversy by releasing two more albums, Sa 2 and 3 PSY, a year later, which earned songwriting accolades at the 2004 SBS and Seoul Music Awards. Third album Sa Jib (Sa House) followed in 2006, along with more honors from the SBS Music Awards and M.net KM Music Festival. Aside from his regular recording and performing duties, PSY became a familiar face with appearances on Korean game shows like X-Man and talk shows like Golden Fishery, bringing his flashy style and offbeat charm to the masses. Fifth album PSY Five arrived in 2010 as the artist signed to YG Entertainment, one of Korea's largest talent agencies and record labels, and took home trophies from the Melon, Seoul, and M.net Asian Music Awards ceremonies. PSY kicked off 2011 with Best Album honors from the 20th High1 Seoul Music Festival and by the following spring, he'd joined the cast of the Korean televised talent competition Superstar K as a judge.
PSY's fame reached international status in summer 2012 with the release of the album Psy 6, Pt. 1, propelled by the single "Gangnam Style," which he immortalized in a video with campy choreography that simulated riding a horse. The video racked up over 2.4 billion views on YouTube and inspired parody clips from all corners of the globe, priming Western audiences for the late 2010s influx of K-pop megastars. He released a second single, "Gentleman," with an accompanying video and dance. Despite never reaching the same pop culture zeitgeist as "Gangnam," PSY spent the following year riding the "Gangnam"-wave with live performances and a collaboration with Snoop Dogg on "Hangover." In December 2015, he released two characteristically tongue-in-cheek videos from his seventh album -- the appropriately titled PSY 7th Album ("Chiljip Psy-da") -- "Daddy" and "Napal Baji." The album included guest appearances by popular Korean singers CL (2NE1), R&B singer Zion.T, XIA (JYJ), rocker Jun In Kwon, and Black Eyed Pea, will.i.am. The entertainer returned with his eighth effort, 4X2=8, in the spring of 2017. The album featured the singles "I LUV IT" and "New Face," as well as guests like Big Bang's G-Dragon and Taeyang and IKON's B.I. and Bobby Kim on "Bomb." The following year, he parted ways with YG and, in 2019, founded his own company P Nation, signing a crop of artists including Dawn, Hyuna, and Heize.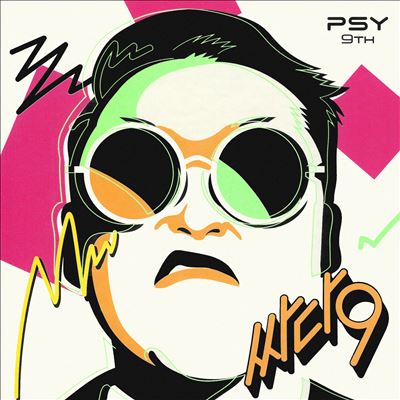 After an extended absence, the pop idol returned with his ninth album, 2022's synth- and rap-heavy PSY 9th, which included the comeback single "That That," produced and featuring guest SUGA of BTS. While only charting in the Top 40 in Korea, the set became his highest-charting to date in the U.S., peaking at number three on the Billboard World albums chart.