Phyllis Hyman should be as mononymous as any of the more popular vocalists who have followed in her path, from Anita Baker and Whitney Houston to Mariah Carey and Toni Braxton. While she never attained a pop hit or went gold, no list of the best soul ballads, quiet storm deep cuts, or disco singles is complete without Hyman's impeccably rich voice. An exemplar of sophistication, glamour, and versatility, she excelled as a featured artist and duettist as much as she did as a headliner. In support of Norman Connors and as a duet partner for Michael Henderson, she truly emerged in 1976 with "We Both Need Each Other" and a highly individualized spin on "Betcha by Golly Wow," collaborations that led to later work beside Pharoah Sanders and McCoy Tyner, among many other artists spanning jazz and R&B. On her own, Hyman graced Billboard's R&B chart with the disco-to-new jack swing era trio of "You Know How to Love Me," "Living All Alone," and the chart-topping "Don't Wanna Change the World" among her eight Top 20 entries as a headlining artist. She put together a streak of seven Top 20 R&B albums that ranges from Somewhere in My Lifetime (1978) to I Refuse to Be Lonely (1995), the latter of which arrived months after her death.
Born in Philadelphia and raised in Pittsburgh, Phyllis Hyman started singing as a youngster in church. She attended Robert Morris University on a music scholarship, sang with various bands, and in 1971 joined and toured with pianist Dick Morgan. A couple years later, Hyman relocated to Miami, studied voice, and performed in and around town. She made her first film appearance in the Bob Fosse-directed Lenny. In 1975, she launched her music career in New York, where her nightclub appearances -- backed by the P/H Factor, a band she had put together in Miami -- quickly gained industry attention. She made her recorded debut with "Livin' the Good Life Behind," produced by George Kerr and issued on the Private Stock label.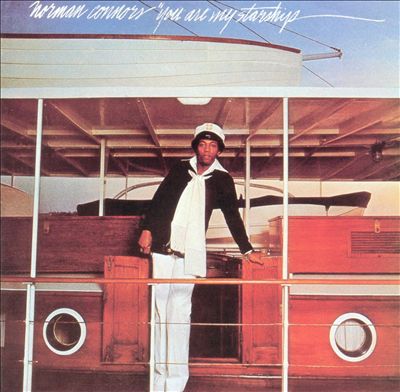 Hyman achieved her commercial breakthrough the next year. Among the rapt nightclub crowds was Norman Connors, who subsequently front-loaded his You Are My Starship album with two showcases for his discovery: "We Both Need Each Other," written by and performed with Michael Henderson, and a version of Thom Bell and Linda Creed's "Betcha by Golly Wow," popularized by the Stylistics. That August, Hyman scored her first charting single as a lead artist with "Baby (I'm Gonna Love You)"; written by manager and future husband Larry Alexander and cut by Kerr for Desert Moon, it reached number 76 on Billboard's R&B chart, then named Hot Soul Singles. Also that year, Hyman contributed vocals to the Fatback Band's Night Fever and Jon Lucien's Premonition.
In April 1977, just after "Betcha by Golly Wow" had scaled to number 29 on Hot Soul Singles, Hyman was back on the chart as a headliner with Thom Bell's freshly minted "Loving You -- Losing You." A number 32 R&B hit, it not only tightened the singer's Philly soul connection but also led to Phyllis Hyman, her full-length debut for Buddah. The album contained another Bell-Creed composition, "I Don't Want to Lose You" (originally recorded by the Spinners), and a second charting single, "No One Can Love You More," written by Skip Scarborough. Hyman continued to work with Scarborough for her second album, Sing a Song. Shortly after the album was released outside the U.S, Buddah was absorbed by the Arista label, and Arista quickly reconfigured it as the widely distributed Somewhere in My Lifetime. Among the new material on Somewhere in My Lifetime was the title track -- a number 12 R&B hit produced by new labelmate Barry Manilow and Ron Dante -- and a few originals produced by T. Life. Hyman closed out the decade by shrewdly affiliating with James Mtume and Reggie Lucas for You Know How to Love Me. The set went to number ten on the R&B chart with help from its title song, another number 12 R&B single. During the latter two years of the decade, Hyman appeared on albums by disparate jazz artists such as Pharoah Sanders, Chuck Mangione, and Ronnie Foster. Sanders' Love Will Find a Way boasted jazz radio staples with the Hyman-fronted songs "As You Are" and "Everything I Have Is Good."
The impression Hyman made with her early New York club dates also manifested in a smooth transition to Broadway. Pianist Lloyd Mayers caught one such gig and consequently helped Hyman land a role in the Duke Ellington tribute Sophisticated Ladies, a production that debuted in 1981 and was promoted the same year with an RCA cast recording. Hyman was recognized with a Tony nomination for Best Supporting Actress in a Musical. She balanced the work with more time in the studio, releasing two more albums for Arista: 1981's Can't We Fall in Love Again? and 1983's Goddess of Love. These albums yielded a total of five charting singles, including the title song off the former -- a duet with Michael Henderson that reached number nine on the R&B chart. Between the solo albums, Hyman was featured on McCoy Tyner's 1982 date Looking Out (released the same year she and Larry Alexander divorced). Across 1984 and 1985, Hyman was featured on album cuts by the Whispers and Four Tops, as well as a single by Joe Sample, "The Survivor."
Hyman finished her career with Philadelphia International. Label founders Kenneth Gamble and Leon Huff seized the opportunity to write and produce a fair amount of the singer's 1986 PIR debut, Living All Alone, such as the singles "Old Friend" (another Linda Creed-Thom Bell song) and "Living All Alone." Hyman teamed with U.K. group Loose Ends and Philadelphia producer Nick Martinelli -- shorty after their success together with "Hangin' on a String (Contemplating)" -- for another major single, "Ain't You Had Enough Love." Hyman herself produced a cover of Bobby Caldwell's "What You Won't Do for Love." During a five-year gap between LPs, Hyman toured extensively, appeared in Spike Lee's School Daze -- performing a song written by Bill Lee, Spike's father -- and recorded with the likes of Barry Manilow, Grover Washington, Jr., and Lonnie Liston Smith. Hyman returned in 1991 with Prime of My Life. Her eighth album spawned the number one R&B hit "Don't Wanna Change the World" and additional Top Ten R&B singles with "Living in Confusion" and "When You Get Right Down to It." "Don't Wanna Change the World" was her only single to hit the Billboard Hot 100, reaching number 68. In 1993, she joined Norman Connors again for the charting single "Remember Who You Are."
Hyman, who suffered from drug addiction and bipolar disorder, died by suicide on June 30, 1995. I Refuse to Be Lonely, which had been delayed before her death, was released that November and became the artist's seventh consecutive placement within the Top 20 of the R&B chart. Three years later, previously unreleased recordings spanning Hyman's time with Philadelphia International were assembled under the title Forever with You. As with the preceding PIR projects, it contained material made with Kenneth Gamble, Leon Huff, Dexter Wansel, and Nick Martinelli. Numerous anthologies ranging in size and scope, from One on One (1998) to Old Friend: The Deluxe Collection 1976-1998 (2021), have followed since then.