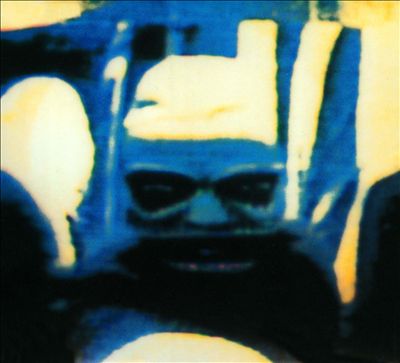 As the leader of Genesis in the early '70s, Peter Gabriel helped move progressive rock to new levels of theatricality. He was no less ambitious as a solo artist, but he was more subtle in his methods. With his eponymous debut solo album in 1977, he explored dark, cerebral territory, incorporating avant-garde, electronic, and worldbeat influences into his music. The record, as well as its two similarly titled successors, established Gabriel as a critically acclaimed cult artist, and with 1982's Security, he began to move into the mainstream; "Shock the Monkey" became his first Top 40 hit, paving the way for his breakthrough So in 1986. Accompanied by a series of groundbreaking videos and the number one single "Sledgehammer," So became a multi-platinum hit, and Gabriel emerged as an international pop star. Instead of capitalizing on his sudden success, Gabriel founded the Real World label, which proved an invaluable channel for international artists of every stripe to ply their trade. All this and his shepherding of political causes such as Amnesty International gained him a reputation as a true nobleman of the pop world, a role he has continued to fill well into the 21st century. In early 2023, Gabriel issued the lead single from i/o, his first album of new material since 2002.
Following his departure from Genesis in 1976, Peter Gabriel began work on the first of three consecutive eponymously titled albums; each record was named Peter Gabriel, he said, as if they were editions of the same magazine. In 1977, his first solo album appeared and became a moderate success due to the single "Solsbury Hill." Another self-titled record followed in 1978, yet received comparatively weaker reviews. Gabriel's third eponymous album proved to be his artistic breakthrough, however. Produced by Steve Lillywhite and released in 1980, the record established Gabriel as one of rock's most ambitious, innovative musicians, as well as one of its most political -- "Biko," a song about a murdered anti-apartheid activist, became one of the biggest protest anthems of the '80s. "Games Without Frontiers," with its eerie chorus, nearly reached the Top 40.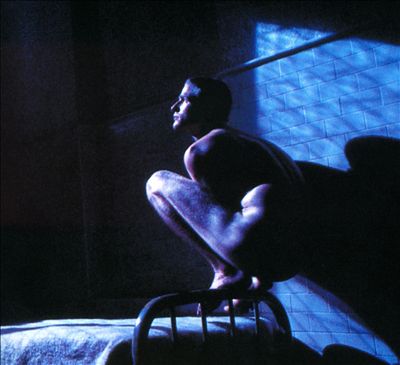 In 1982, Gabriel released Security, which was an even bigger success, earning positive reviews and going gold on the strength of the startling video for "Shock the Monkey." Just as his solo career was taking off, Gabriel participated in a one-shot Genesis reunion in order to finance his WOMAD -- World of Music, Arts and Dance -- Festival. WOMAD was designed to bring various world musics and customs to a Western audience, and it soon turned into an annual event, and a live double album was released that year to commemorate the event. As Gabriel worked on his fifth album, he contributed the soundtrack to Alan Parker's 1984 film Birdy. His score was highly praised and it won the Grand Jury Prize at Cannes that year. After founding Real World, Inc. -- a corporation devoted to developing bridges between technology and multi-ethnic arts -- in 1985, he completed his fifth album, So.
Released in 1986, So became Gabriel's commercial breakthrough, largely because his Stax homage "Sledgehammer" was blessed with an innovative video that combined stop-action animation with live action. So climbed to number two as "Sledgehammer" hit number one, with "Big Time" -- featuring a video very similar to "Sledgehammer" -- reaching the Top Ten and "In Your Eyes" hitting the Top 30. As So was riding high on the American and British charts, Gabriel co-headlined the first benefit tour for Amnesty International in 1986 with Sting and U2. Another Amnesty International Tour followed in 1988, and the following year, Gabriel released Passion: Music for The Last Temptation of Christ, a collection of instrumentals used in Martin Scorsese's film. Passion was the furthest Gabriel delved into worldbeat, and the album was widely acclaimed, winning the Grammy Award in 1989 for Best New Age Performance. In 1990, he released the hits compilation Shaking the Tree.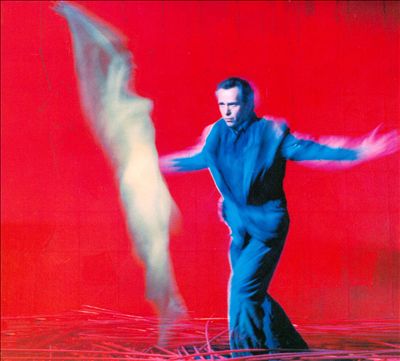 Gabriel labored long on the pop music follow-up to So, finally releasing Us in the spring of 1992. During the recording of Us, Gabriel went through a number of personal upheavals, including a painful divorce, and those tensions manifested themselves on Us, a much darker record than So. For various reasons, not the least of which was the fact that it was released six years after its predecessor, Us wasn't as commercially successful as So, despite positive reviews. Only one single, the "Sledgehammer" knockoff "Steam," reached the Top 40, and the album stalled at platinum sales. In 1993, Gabriel embarked on the most ambitious WOMAD tour to date, touring the United States with a roster including Crowded House, James, and Sinéad O'Connor, with whom he had an on-off romantic relationship. The following year, he released the double-disc Secret World Live, which went gold. Later in 1994, he released the CD-ROM Xplora, one of many projects he developed with Real World. For the rest of the decade, Gabriel concentrated on developing more multimedia projects for the company and working on a new studio album.
Up was released in 2002, a full decade after Gabriel's last studio effort. Dense, cerebral, and often difficult, the record peaked at number nine but failed to sell well in America. It fared slightly better in Canada, where it went gold. He then turned his attention to a host of different projects, although the release of Big Blue Ball -- a compilation of collaborative performances recorded at Real World Studios during the '90s -- helped placate fans while Gabriel focused his energies elsewhere. He eventually returned to the studio for another album, 2010's Scratch My Back, which featured orchestral covers of songs originally performed by Radiohead, Arcade Fire, Paul Simon, David Bowie, and others. Gabriel uncharacteristically delivered the sequel to Scratch My Back quickly, releasing New Blood -- a collection of orchestral reinterpretations of his own songs -- in the fall of 2011. The following year, Gabriel held a lavish celebration of the 25th anniversary of So, releasing several deluxe editions of the record -- the largest being a four-CD, two-DVD, two-vinyl box -- and launching the Back to Front tour, where he played So in its entirety.
In 2014, Gabriel was inducted into the Rock & Roll Hall of Fame as a solo act, joining Genesis, which had been inducted four years earlier. He also released the concert album Back to Front: Live in London that year. Gabriel rounded up a bunch of his stray songs in 2019 via the compilations Rated PG and Flotsam and Jetsam; the former contained songs he gave to films, the latter focused on B-sides and non-LP tracks. After a 2022 appearance on the Blue Note-issued Leonard Cohen tribute, Here It Is, Gabriel kicked off 2023 with "Panopticon," the first single from his next studio album, i/o.