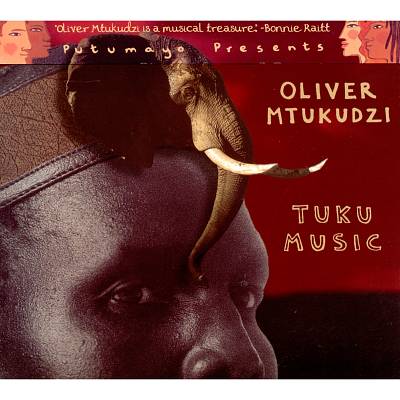 A musical and cultural icon in his native Zimbabwe, Oliver "Tuku" Mtukudzi's songs reflected the daily life and struggles of his homeland by blending together a number of South African music traditions including mbira, mbaqanga, jit, and the traditional drumming styles of the Korekore to create a distinctive style that his fans affectionately dubbed "Tuku music." An inventive guitarist and passionate singer, Mtukudzi was also an astonishingly prolific recording artist, releasing 67 albums during his four-decade career. Having established himself in the late '70s, his popularity soared after Zimbabwe won its independence in 1980 and in the years that followed, he released a string of successful albums and branched out into acting as well, starring in his country's first two nationally made films, Jit (1990) and Neria (1992). Though well-known at home and throughout Southern Africa, it wasn't until the release of 1999's Tuku Music that the international music community took notice. During the 2000s and 2010s, Mtukudzi became a regular on the world music circuit, touring Europe and North America frequently while become increasingly involved as a philanthropist and human rights advocate in Zimbabwe, to extent that in 2012 he was named a UNICEF Goodwill Ambassador. In his later years, he continued to sing from his conscience, expressing his fears and hopes for the people of Zimbabwe on his 2018 swan song, Hany'ga (Concern), which was released one year before his death from complications related to diabetes.
Growing up in the poor Highfield neighborhood of Harare, Mtukudzi was the oldest of seven siblings, a role that took on greater responsibility after his father's premature death. In 1975, at the age of 23, he released his debut single, "Stop After Orange." Two years later, he began performing with the Wagon Wheels, a group that featured another highly influential musician, Thomas Mapfumo. Although his tenure with the band was relatively short-lived, he landed his first major hit with 1977's "Dzandimomotera," a song that reflected the Black population's struggles under white-minority rule of what was then still the country of Rhodesia. By 1978, he had left the Wagon Wheels, taking several of the band's musicians with him to form his new backing group the Black Spirits. During a four-year span that saw Zimbabwe win its independence from Britain, Mtukudzi and the Black Spirits issued six albums after which its leader became a solo artist with 1982's Please Ndapota. Mtukudzi's prolific output continued throughout the '80s as did his increasing popularity both at home and internationally.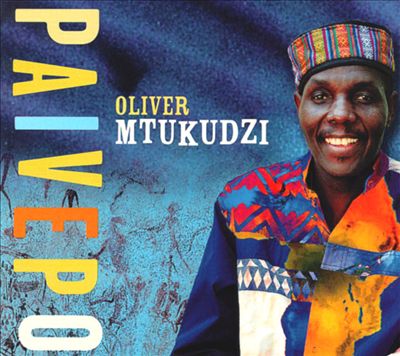 By the early '90s he had also developed a passion for film and drama. In addition to appearing in several documentaries on Zimbabwean music, including the BBC-produced Under African Skies and The Soul of the Mbira, he starred in 1990's Jit, the first film featuring an all-Zimbabwean cast. He also played a prominent role in, as well as composed and arranged the soundtrack for, Zimbabwe's second film, Neria, in 1992. Mtukudzi subsequently wrote and directed the musical production Was My Child (Plight of Street Children) in 1995, all the while continuing to record albums and tour accompanied by the Black Spirits or the 12-piece supergroup Mahube. Although a legend in Zimbabwe, at this point his profile in the west hadn't quite reached the level of other countrymen like Mapfumo or Bhundu Boys. This was soon to change with the release of 1999's Tuku Music. Named for the term fans had used to describe his distinctive blend of rhythms, Tuku Music was a widespread success, effectively delivering Mtukudzi's music to a global audience and faring especially well in the U.S., where it topped the CMJ New Work Music charts for 11 weeks. Shortly after its release, Mtukudzi toured the United States and Canada, along with Taj Mahal, Toumani Diabate, and Baaba Maal, as part of Africa Fête 1999. His next album, Paivepo, topped Zimbabwe's music charts and continued to establish his fame in the west. A 2002 documentary, Shanda, told his life's story up to that point and later that year, he was championed by American artist Bonnie Raitt, who covered one of his songs on her album Silver Lining. Over the coming years, Mtukudzi continued working as he always had, touring frequently and issuing a new album nearly every year in between the various anthologies and reissues of his earlier catalog.
A father of five, two of Mtukudzi's children, Selmor and Sam, eventually followed in his footsteps and launched music careers of their own. When Sam Mtukudzi tragically died in a car crash in 2010, his father recorded the moving 2012 album Sarawoga in tribute to his son. Later that same year, Mtukudzi was named a UNICEF Goodwill Ambassador in honor of his lifelong devotion to human rights and philanthropy. In his later years, despite an ongoing battle with diabetes, he remained quite active as a musician, releasing 2016's joyful Eheka! Nhai Yahwe and collaborating with his friend Hugh Masekela on the latter's 2017 No Borders album. On what proved to be his final album, 2018's Hany'ga (Concern), Mtukudzi expressed his worries for the future of Zimbabwe and its people. Thoughtful and empathetic until the end, his deep concern for others was the legacy left after his passing on January 23, 2019.