When Norah Jones arrived in the early 2000s, it appeared as if she was the torchbearer for two traditions on the verge of disappearing: sophisticated vocal jazz designed for small, smoky clubs and the warm, burnished sound of the Southern California singer/songwriters of the early '70s. Come Away with Me, her 2002 debut -- conspicuously released on the revived Blue Note imprint -- hit this sweet spot and resonated with millions of listeners, turning Jones into an unexpected star. Instead of cultivating this niche, she soon proved to be quietly adventurous, which perhaps shouldn't have been a surprise for a musician trained in piano and ensconced in New York City's jazz clubs. As the 2000s gave way to the 2010s and 2020s, she incorporated daringly modern musical elements into her albums, which increasingly veered toward adult alternative pop, all the while spending time with side projects where she sang country, punk, and jazz, an indication of her expansive taste and skill, qualities that didn't diminish as her career progressed.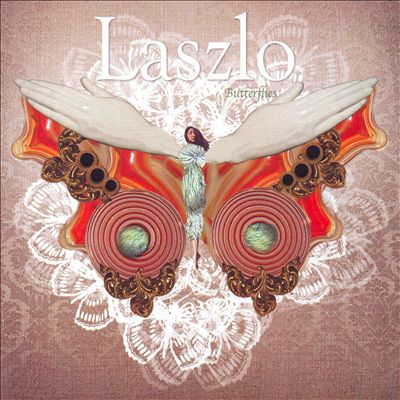 Born Geethali Norah Jones Shankar to the musician Ravi Shankar and concert producer Sue Jones in Brooklyn, New York, Norah moved to the Dallas suburb of Grapevine after her parents separated in 1986. At the age of 15, she enrolled at the Booker T. Washington High School for the Performing and Visual Arts, heading to Michigan's Interlochen Center for the Arts for summer camp. When she was 16, she changed her name to Norah Jones, around the same time she began playing solo gigs in the Dallas area. Her first national notice arrived when she was granted several DownBeat Student Music Awards, taking home Best Original Composition and Best Jazz Vocalist in 1996, repeating the latter win in 1997. For a while, she majored in jazz piano at the University of North Texas, during which time she first encountered singer/songwriter Jesse Harris. One of her musical projects during this period was singing in a jazz combo called Laszlo, a group who performed original material by guitarist Jerome Covington; Laszlo recorded several tracks, which were later released in 2007 as the album Butterflies.
Jones moved to New York City in 1999 and after arriving in Manhattan, started working lounges and clubs. She assembled her own group -- one that featured Harris, along with bassist Lee Alexander and drummer Dan Rieser -- while also sitting in with the adventurous jazz guitarist Charlie Hunter and trip-hop group Wax Poetic (she appeared on the latter's eponymous 2000 album for Atlantic). Blues and jazz songwriter Peter Malick discovered Jones singing at the club the Living Room and hired her to sing several of his songs, along with a few covers, during studio sessions in late summer 2000. These would be released as New York City in 2003, after Jones became a star, which happened swiftly over the course of the next few years.
During the autumn of 2000, she recorded a series of demos, which got the attention of Bruce Lundvall and Brian Bacchus at Blue Note; they signed her after a live showcase in January 2001. After recording with Jay Newland, Jones entered the studio with producer Craig Street that May, switching to a collaboration with Arif Mardin in August. Highlights from these three sessions were combined for Jones' debut, Come Away with Me, which appeared in February of 2002.
Initially, Come Away with Me was a modest success, debuting at number 139 on the Billboard album chart. Over the course of the year, however, it gained considerable momentum, thanks in no small part to the single "Don't Know Why," which became a runaway hit at adult contemporary radio, reaching number four and staying on the recurrent play chart, while peaking at 30 in the Top 40. Come Away with Me reached the top of the Billboard charts in January 2003 as part of a run on the charts that lasted 164 weeks -- a sign, like its 2005 diamond certification from the RIAA, that the album found a massive audience. Jones' appeal was cemented at the 2003 Grammy Awards, where she took home five big awards: Album of the Year, Record of the Year, Best New Artist, Best Female Pop Vocal Performance, and Best Pop Vocal Album. (Jesse Harris also won Song of the Year for "Don't Know Why" and Arif Mardin snagged Producer of the Year.)
Her stardom established, Norah Jones reunited with Mardin for her second album, Feels Like Home. Debuting at number one on Billboard upon its February 2004 release, along with many other charts around the world, Feels Like Home didn't replicate the success of Come Away with Me, but its success was still remarkable: it was certified platinum four times in the U.S., selling over 12 million copies around the world. It also earned Jones a Best Female Pop Vocal Performance for its single "Sunrise," in the same ceremony where she won Record of the Year and Best Pop Collaboration with Vocals Grammys for "Here We Go Again," a duet with Ray Charles.
Come Away with Me and Feels Like Home painted Norah Jones as a singer/songwriter with a torchy bent, but she began to dismantle that stereotype swiftly by returning to off-beat collaborations. The first of these was the Little Willies, a cosmopolitan country group that also featured her rhythm section of Alexander and Rieser. The busman's holiday began playing NYC gigs in 2003 and became a semi-regular concern over the next few years, finally releasing The Little Willies album in 2006. Later that year, Jones returned with "Thinking About You," her first solo single since Feels Like Home.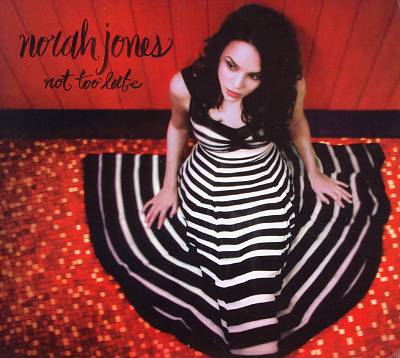 "Thinking About You" was the cornerstone of Not Too Late, the 2007 album that was her first to include only original material. Debuting at number one on Billboard -- and many other charts around the world, including those from the U.K. and Canada -- the LP wound up earning two platinum certifications from the RIAA. A few months after the January release of Not Too Late, Jones made her silver-screen debut in Wong Kar Wai's My Blueberry Nights, which debuted at the Cannes Film Festival that year.
During 2008, Norah Jones busied herself with El Madmo, a cheeky indie rock trio with bassist Daru Oda and drummer Andrew Borger. The group released an eponymous album on Team Love that May. El Madmo ushered in a period where Jones frequently collaborated with alternative and indie rock musicians. This could be heard on The Fall, a 2009 album that was her first written and recorded without bassist/songwriter Lee Alexander (the pair parted ways professionally following a romantic breakup). Working with producer Jacquire King and featuring a new batch of collaborators, including co-writers Ryan Adams and Will Sheff, the record debuted at number three and was certified platinum by the RIAA. Its leadoff single, "Chasing Pirates," peaked at number 13 on Billboard's Adult Contemporary chart, her best placement since "Don't Know Why."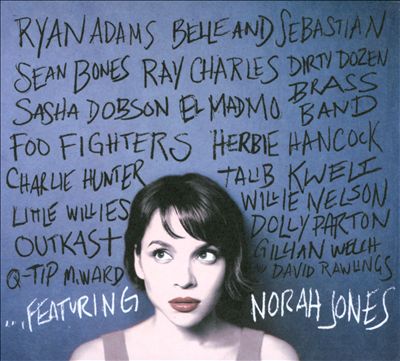 A compilation of previously released musical collaborations called ...Featuring Norah Jones appeared in November 2010; it peaked at number 29 on Billboard. In 2011, Jones contributed to Rome, the neo-spaghetti Western rock opera by Danger Mouse and Daniele Luppi. This led to Jones hiring Danger Mouse as the producer for her fifth album, Little Broken Hearts, which appeared in April 2012, just after the January release of the second album from the Little Willies, For the Good Times. Little Broken Hearts debuted at number two on Billboard.
Jones next teamed up with Green Day's Billie Joe Armstrong to remake the classic 1958 Everly Brothers album Songs Our Daddy Taught Us. Recorded in nine days with bassist Tim Luntzel and drummer Dan Rieser, the ensuing Foreverly was released in 2013. The following year, Puss N Boots -- an Americana trio Jones formed with Sasha Dobson and Catherine Popper in 2008 -- released their debut album, No Fools, No Fun, on Blue Note Records. Jones returned to her solo career with her sixth solo album, Day Breaks, in October 2016. Produced by Jones, Eli Wolf, and Sarah Oda, the jazzy pop of Day Breaks hinted at her Come Away with Me beginnings; it entered the Billboard charts at number two.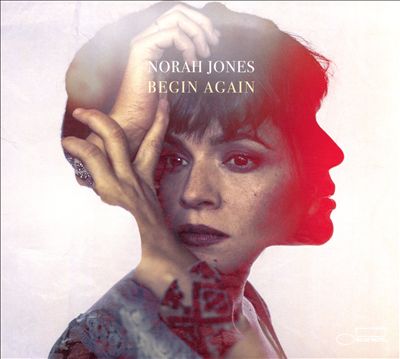 During the course of 2018, Jones spent time in the studio with a variety of collaborators with the intent of releasing one new song per month. The first of these, "My Heart Is Full," appeared in September 2018. By the end of the year, she released the seasonal "Wintertime," which was co-written by Jeff Tweedy. These recordings were collected on Begin Again, a compilation that came out in April 2019. A pair of singles, "How I Weep" and another collaboration with Jeff Tweedy called "I'm Alive," arrived in early 2020 ahead of the summer release of her seventh full-length effort, Pick Me Up Off the Floor. Consisting of leftovers from the sessions that produced Begin Again, Pick Me Up Off the Floor was released in June 2020; it debuted at 87 on Billboard's Top 200.
Jones released her first live album, the Grammy-nominated 'Til We Meet Again, early in 2021. Comprised of performances recorded between 2017 and 2019, the set included a version of Soundgarden's "Black Hole Sun" that was performed in tribute to the recently deceased Chris Cornell. Later that year, she released her first holiday album, I Dream of Christmas, which featured a mix of originals and beloved seasonal songs.