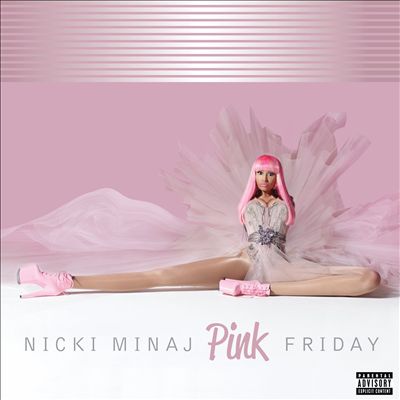 Nicki Minaj skyrocketed from mixtape phenom to pop star with a unique combination of ferocity and humor she continues to flaunt with razor-sharp wordplay, mercilessly blunt lyricism, and a vocal style that turns on a dime from sugary to snarling. The rapper's early days included attempts at an acting career and losing her job at Red Lobster for being rude to customers, but she progressed quickly from MySpace demos to nationally adored mixtapes to household-name status. Pink Friday, Minaj's 2010 album debut, saw her appeal to a broader audience with chart-topping reception. Although she has had similar success with later full-lengths such as 2014's The Pinkprint and 2018's Queen, her singles have made an even greater impact. In just over a decade, Minaj has hit the Top 40 over two dozen times as a headliner with singles such as "Super Bass," "Starships," and "Anaconda." These and other highlights were gathered in 2022 for Queen Radio, Vol. 1, an anthology containing the number one hit "Super Freaky Girl" among its new songs. Her Top 40 entries as a featured artist are even more numerous and include Kanye West's "Monster," David Guetta's "Turn Me On," and Ariana Grande's "Side to Side."
Nicki Minaj was born Onika Tanya Maraj in 1982. Born in Saint James, Trinidad and Tobago to parents who were both gospel singers, she lived with her grandmother in Saint James until the age of five, when she joined her mother, who had relocated to Queens, New York. In high school she discovered the performing arts, setting her sights on acting as her main pursuit. She eventually transitioned into music, working as part of a group called the Hood$tars in the early 2000s before going solo. In 2007 she was discovered by Dirty Money Entertainment CEO Big Fendi, who happened upon her demos on MySpace and signed Maraj to the label. At Fendi's suggestion, Maraj took on the stage name Nicki Minaj, jumbling her last name to reflect a more ruthless persona. Dirty Money Entertainment released both her 2007 debut mixtape, Playtime Is Over, and its 2008 follow-up, Sucka Free. Industry buzz was already surrounding Minaj on her earliest releases, and these mixtapes featured guest appearances from stars like Lil Wayne, Gucci Mane, Jadakiss, and Lil' Kim.
The 2009 mixtape Beam Me Up Scotty was a favorite among a growing fan base and included her first songs to hit the Billboard charts. In August of 2009 Minaj signed to Lil Wayne's Young Money Entertainment, becoming the label's first female artist. The floodgates opened from there, as Minaj made cameo appearances on tracks from Gucci Mane, Kanye West, Pusha T, and others as well as offering verses to hits like "Bedrock" and "Roger That" from the 2009 Young Money collaborative album We Are Young Money. An official non-mixtape debut album came in the form of Pink Friday, released in November of 2010 but preceded by the hit singles "Your Love" and "Check It Out." The album saw her leaning more into a pop style than the hard-edged rap of her mixtapes, but the hybrid of the two proved immediately successful, and the album debuted at number two on the Billboard 200 and went platinum, selling upwards of 375,000 copies during its first week alone. She earned a handful of 2011 Grammy nominations, including Best New Artist, Best Rap Album, and Best Rap Performance. An all-out media blitz followed between albums, with extravagant performances at award shows across the globe, an appearance as a musical guest on Saturday Night Live, and joining Madonna -- alongside M.I.A. -- for her Super Bowl XLVI halftime show.
In early 2012, the Euro-dance-influenced single "Starships" signaled the coming of her official sophomore effort, Pink Friday: Roman Reloaded, an album built around her devil-may-care alter ego "Roman Zolanski." Guest artists included Nas, Lil Wayne, Rick Ross, Chris Brown, and Beenie Man, while production came from the likes of RedOne and Ke'Noe. The album hit number one on the U.S. album charts, driven by a Top Ten showing for "Starships," and "Va Va Voom" also reached the Top 40. By the end of 2012, Minaj had been announced as a judge for the 12th season of American Idol, although she left at the end of the season. It hardly affected her success, as she set two career records during 2013: the most-charted female rapper in the history of Billboard's singles chart, and the first person to win Best Female Hip-Hop Artist at the BET Awards four times in a row.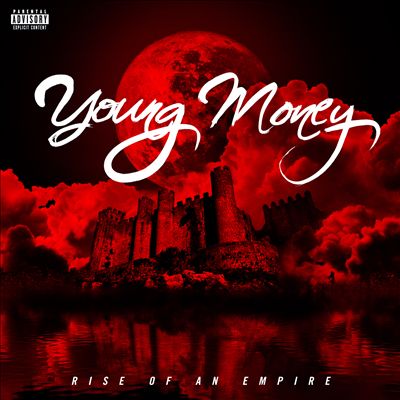 In December 2014, Minaj released her third studio album, The Pinkprint. First single "Lookin Ass" was also featured on the Young Money compilation Rise of an Empire released in March of that year, while follow-up "Anaconda" was nominated for Best Rap Song at the 2015 Grammy Awards. Filled with songs about guilt and failed relationships, the album was well received by critics and debuted at number two on the U.S. Billboard 200 chart. Throughout 2016, Minaj guested on numerous singles, including DJ Khaled's "Do You Mind" and Ariana Grande's "Side to Side," and she also released her own "Black Barbies." In 2017, she issued a trio of stand-alone singles: "Regret in Your Tears," "Changed It" with Lil Wayne, and "No Frauds" with Lil Wayne and Drake. The latter track went gold and broke into the Top 20 of the Hot 100 and Top Ten of the R&B and rap charts. That year, she also appeared on the Migos track "MotorSport" with Cardi B, and on Jason Derulo's "Swalla" with Ty Dolla $ign.
She returned with the singles "Chun-Li" and "Barbie Tingz" in spring 2018, paving the way for her fourth studio album, Queen, which arrived in August of that year. In addition to third single "Bed" featuring Ariana Grande, the LP also features guests Labrinth, Eminem, Lil Wayne, the Weeknd, Future, Foxy Brown, and Swae Lee. Upon release, Queen matched its predecessor with a number two debut on the Billboard 200. More singles arrived the following year, including the non-album track "Megatron," "Tusa" with Karol G, "Trollz" with 6ix9ine. Minaj was also featured alongside Murda Beatz on PnB Rock 2019 track "Fendi." In February 2020, the rapper returned with her own stand-alone song "Yikes." Minaj's third mixtape Beam Me Up Scotty was reissued in 2021, eleven years after its original release. The project was given new cover art and the track listing was altered somewhat, omitting some of the songs from the original 2009 release and including several new tracks. This new version of Minaj's breakout project debuted in the number two spot on the Billboard 200, making it the highest-charting mixtape from a female rapper up to that point.
Throughout the early 2020s, Minaj continued her usual bevy of guest features and collaborations, appearing on tracks by Doja Cat, former Little Mix vocalist Jesy Nelson, BIA, and Elton John. In 2022, she scored more hits as a lead artist with the Lil Baby collaborations "Do We Have a Problem?" and "Bussin," then topped the pop chart with "Super Freaky Girl." All three of these singles were included on Queen Radio, Vol. 1, a celebratory anthology released that August. Minaj kicked off 2023 with the flamenco- and trap-inspired "Red Ruby da Sleeze," which she followed with a feature on YoungBoy Never Broke Again's "WTF."