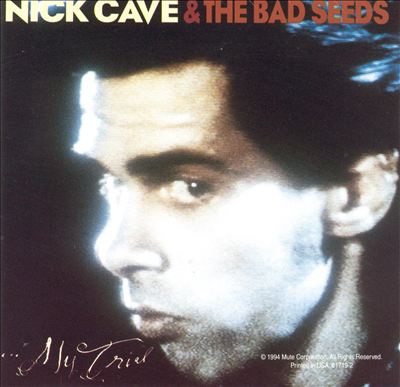 Since the late '70s, Australian singer and songwriter Nick Cave has proved to be one of the most enduring talents to emerge from the post-punk era. In addition to being a remarkably consistent recording artist, his songs have been covered by everyone from Josh Groban, PJ Harvey, and Johnny Cash to Arctic Monkeys, Metallica, and Chelsea Wolfe, to name a few. However, his often dramatic, romantic, and/or harrowing tomes sound best on his own recordings. Accompanied by his ubiquitous backing band the Bad Seeds, Cave's style is inimitable as it ranges across a spectrum that includes noisy, clattering, but extremely musical rock -- equal parts mutant rockabilly, garage, indie, post-punk, and cabaret -- as well as striking romantic balladry and broken blues, sometimes all on the same recording (1986's Your Funeral, My Trial). Other early albums, in particular 1985's The Firstborn Is Dead, melded John Lee Hooker-esque stomp blues to unhinged, menacing post-punk. Later dates, including 1990's The Good Son, 1996's Murder Ballads, and 2013's Push the Sky Away tempered his ferocity in favor of moody soundscapes for his bent yet resonant storytelling. Still others, including 1997's The Boatman's Call, found him focusing his considerable talent on love songs, and 2019's Ghosteen was a minimalist but emotionally devastating meditation on grief and loss. Cave and his longtime colleague Warren Ellis (musical director the Bad Seeds) are also award-winning film composers with more than a dozen scores to their credit, and collaborated on 2021's sparse and atmospheric studio album Carnage.
After goth pioneers the Birthday Party called it quits in 1983, singer/songwriter Nick Cave assembled the Bad Seeds, a post-punk supergroup featuring former Birthday Party guitarist Mick Harvey on drums, ex-Magazine bassist Barry Adamson, and Einstürzende Neubauten guitarist Blixa Bargeld. With the Bad Seeds, Cave continued to explore his obsessions with religion, death, love, America, and violence with a bizarre, sometimes self-consciously eclectic hybrid of blues, gospel, rock, and arty post-punk, although in a more subdued fashion than his work with the Birthday Party. Cave also allowed his literary aspirations to come to the forefront; the lyrics are narrative prose, heavy on literary allusions and myth-making, and take some inspiration from Leonard Cohen. Cave's gloomy lyrics, dark musical arrangements, and deep baritone voice recall the albums of Scott Walker, which also obsess over death and love with a frightening passion. However, Cave brings a hefty amount of post-punk experimentalism to Walker's epic dark pop.
Cave released his first album with the Bad Seeds, From Her to Eternity, in 1984, which contained a noteworthy cover of Elvis Presley's "In the Ghetto," foreshadowing much of Cave's style and subject matter on the follow-up The Firstborn Is Dead. Kicking Against the Pricks, an all-covers album, broke the band in England with the help of "The Singer," which hit number one on the U.K. independent charts. The album also strengthened Cave's reputation as an original interpreter and a vocal stylist of note. Following 1986's Your Funeral...My Trial, Cave took a two-year hiatus from recording -- partially to appear in Wim Wenders' 1987 film Wings of Desire -- and then returned with Tender Prey, which featured Cramps guitarist Kid Congo Powers and Cave's strongest vocal performance up to that point.
Cave's productivity picked up immensely over the next two years after he kicked a heroin habit. He had two books (1988's King Ink, a collection of lyrics, plays, and prose, and 1989's And the Ass Saw the Angel, A novel) published; appeared in the 1989 Australian film Ghosts...Of the Civil Dead as a prisoner; recorded a soundtrack to the film with Harvey and Bargeld, and released 1990's The Good Son, his most relaxed, quiet album. Cave received his due as one of the leading figures in alternative rock when he was invited to perform on 1994's Lollapalooza tour to promote his Let Love In album. Early in 1996, he released Murder Ballads, a collection of songs about murder. Murder Ballads became Cave's most commercially successful album to date, and, with typical perversity, he followed it with the introspective and personal The Boatman's Call in early 1997. A spoken word release, Secret Life of the Love Song followed in 1999.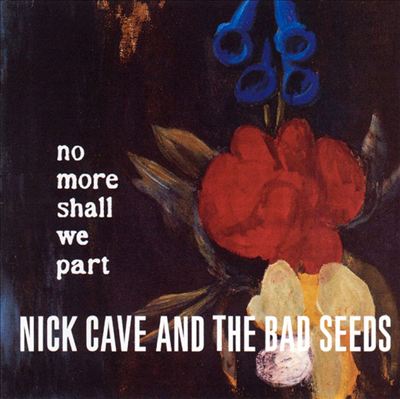 Two years later, a rejuvenated Cave teamed up with the Bad Seeds once again for the piano-laden No More Shall We Part. Nocturama was released in 2003, and the double-album Abattoir Blues/The Lyre of Orpheus followed at the end of 2004. After touring in support of the album throughout 2005, Cave embarked on a new project called Grinderman with Bad Seeds members Warren Ellis, Martyn Casey, and Jim Sclavunos. The group's self-titled debut was released in 2007, the same year Cave was inducted into Australia's ARIA Hall of Fame. In 2008, Nick Cave & the Bad Seeds released Dig!!! Lazarus Dig!!! It was followed by a second Grinderman recording -- entitled Grinderman II -- followed by a world tour and the band's breakup, announced by Cave on-stage in December of 2011. Cave penned the screenplay for director John Hillcoat's 2012 bootlegging film Lawless, which also featured a score composed by Cave and Warren Ellis. The duo had previously collaborated on scores for The Proposition, The Road, The Assassination of Jesse James by the Coward Robert Ford, and Days of Grace. In February of 2013, Cave and a streamlined Bad Seeds broke their five-year silence with the release of Push the Sky Away.
In 2014 Cave and Ellis scored French director David Oelhoffen's feature Loin des Hommes (Far from Men). The soundtrack was issued a year later when the film achieved a wider release. He was also the subject of and co-wrote the documentary drama 20,000 Days on Earth. In mid-2016, it was announced that Cave and the Bad Seeds would release a new album in September 2016, Skeleton Tree. A documentary about Cave and the making of Skeleton Tree, One More Time with Feeling, was scheduled for theatrical release the same week as the album. In May 2017, Mute Records issued Lovely Creatures: The Best of Nick Cave and the Bad Seeds, a three-CD/one-DVD set that collected Cave's career highlights from 1984 to 2014. Cave and the Bad Seeds returned in 2019 with Ghosteen, a double-album that closed out the group's trilogy with Push the Sky Away and Skeleton Tree. In 2020, as the COVID-19 pandemic forced Cave and the Bad Seeds to cancel their scheduled touring, Cave staged a concert in an empty hall, with him performing a career-spanning set accompanied only by his own piano. The performance was filmed and recorded, and the album Idiot Prayer: Nick Cave Alone at Alexandra Palace was released in November 2020. Two weeks later, Decca Records brought out L.I.T.A.N.I.E.S., the premiere recording of an operatic piece by composer Nicholas Lens with lyrics by Cave. In 2021, Cave and Ellis collaborated on the Grammy-nominated studio album Carnage, a spare and brooding set that relied on cinematic atmospheres and Cave's always intense lyrical presence. The following year saw the publication of Faith, Hope, and Carnage, a book featuring extensive conversations with Sean O'Hagan.