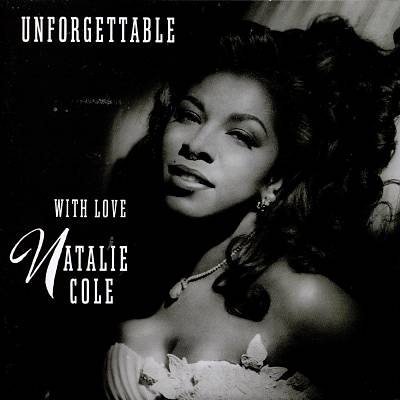 The daughter of jazz and pop legend Nat King Cole, Natalie Cole forged a successful career in three phases. She began in the '70s as a soul-rooted artist, had success in the '80s with pop-oriented R&B material, and then followed in the footsteps of her father with traditional pop as her foundation from the '90s through the early 2010s. From 1976 through 2009, she won nine Grammy Awards, including Best R&B Vocal Performance, Female ("This Will Be," 1976), Album of the Year (Unforgettable: With Love, 1992), and Best Traditional Vocal Pop Album (Still Unforgettable, 2009).
Cole made her stage debut at age 11 and sang in college. She met the writing and producing team of Chuck Jackson and Marvin Yancey in 1973. The next year they collaborated on some sessions that were recorded at Curtis Mayfield's Curtom studios in Chicago. These helped her land a deal with Capitol, and she teamed with Jackson/Yancey for a string of hit albums and singles from 1975 until 1983. Such LPs as Inseparable, Natalie, Thankful, Unpredictable, and I Love You So yielded five number one R&B hits between 1975 and 1977. These included "This Will Be, "Inseparable," "Our Love," and "I've Got Love on My Mind." She stayed with Capitol until 1983, then switched to Epic for her final album with the Jackson/Yancey tandem. She scored more hits with "Jump Start," "I Live for Your Love," and "Over You" in 1987, and "Pink Cadillac," a cover of a Bruce Springsteen tune, in 1988, as she eased into another stylistic shift of focus.
Cole fully embraced traditional pop with the 1991 LP Unforgettable: With Love, which reached number one on the Billboard album chart, sold over five million copies, and won a handful of Grammy Awards, including Record of the Year and Best Traditional Pop Performance for the title track -- a duet with her father (via his 1961 recording). She continued the trend with Take a Look in 1993, and she toured and did television specials working with a large orchestra conducted by Nelson Riddle. Holly & Ivy (1994) and Stardust (1996) both continued Cole's exploration of American pop standards. Snowfall on the Sahara and The Magic of Christmas, the latter of which was recorded with the London Symphony Orchestra, were issued at the end of the decade. Ask a Woman Who Knows (2002) and Leavin' (2006) followed for Verve. Cole then moved to Rhino for Still Unforgettable (2008), another collection of pop standards that won the Grammy for Best Traditional Pop Vocal Album. The Most Wonderful Time of the Year (2010) found Cole teamed up with the Mormon Tabernacle Choir for the sake of a Christmas special originally broadcast on PBS.
Like some of her father's late-'50s releases, En Español (2013) was an all-Spanish set. She was joined by the likes of Andrea Bocelli, Juan Luis Guerra, Arturo Sandoval, and, on "Acércate Más" ("Come Closer to Me"), her father via a 1958 version. Cole also experienced serious health problems during the new millennium, including a diagnosis of hepatitis C which she attributed to past drug use (as depicted in her 2000 autobiography, Angel on My Shoulder). In 2009 she underwent a kidney transplant, after which she continued to tour and record, but ongoing health issues forced her to cancel a number of scheduled appearances in December 2015, and on December 31 she died of congestive heart failure in Los Angeles at the age of 65.