The tragic death of 31-year-old Minnie Riperton in 1979 silenced one of soul music's most unique and unforgettable voices. Blessed with an angelic five-octave vocal range, she scored her greatest commercial success with the chart-topping pop ballad "Lovin' You." Riperton was born in Chicago on November 8, 1947. As a youth she studied music, drama, and dance at the city's Abraham Lincoln Center and later contemplated a career in opera. Her pop career began in 1961 when she joined a local group called the Gems, signing to the famed Chess label to release a handful of singles as well as lend backing vocals to acts including Fontella Bass, the Dells, and Etta James. After graduating high school, Riperton went to work at Chess as a receptionist. Following the Gems' dissolution, she also signed with the label as a solo act, releasing a single, "Lonely Girl," under the alias Andrea Davis.
In 1968, Riperton was installed as the lead vocalist of the psychedelic soul band Rotary Connection, which debuted that year with a self-titled LP on Cadet Concept. The singles "Amen" and "Lady Jane" found a home on underground FM radio, but the group failed to make much of an impression on mainstream outlets. While still a member of the band, Riperton mounted a solo career. Teaming with husband and fellow composer Richard Rudolph, and Rotary Connection catalyst Charles Stepney as co-writer, producer, and arranger, she issued her brilliant debut, Come to My Garden, in 1970. After Rotary Connection dissolved in the wake of 1971's Hey Love, she and Rudolph took a two-year sabbatical in Florida before relocating to Los Angeles, where she sang on Stevie Wonder's Fulfillingness' First Finale and toured as a member of his backing unit Wonderlove.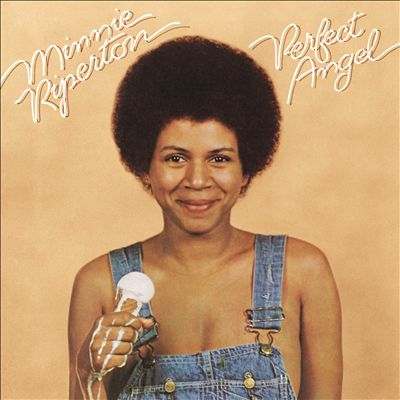 Wonder agreed to co-produce Riperton's 1974 album, Perfect Angel. It contained the international blockbuster "Lovin' You," the melody of which had previously been recorded and then looped to soothe Riperton and Rudolph's daughter, Maya Rudolph. The single made Riperton a household name, and subsequent LPs like 1975's Adventures in Paradise and 1977's Stay in Love maintained her popularity with soul fans. Diagnosed with breast cancer, she underwent a mastectomy in 1976, later becoming a spokesperson for the American Cancer Society and earning a Society Courage Award from then-President Jimmy Carter. Riperton continued performing despite her declining condition, with 1979's Minnie the final album completed during her lifetime. She died in L.A. on July 12 of that year. "Memory Lane," the biggest single off Minnie, was later nominated for a Grammy in the category of Best Female R&B Vocal Performance. Unreleased vocal tracks with new instrumental backing comprised 1980's posthumous collection Love Lives Forever, which likewise resulted in a Grammy nomination, this time for "Here We Go," a duet with Peabo Bryson.